MAGAZINE RATES K-STATE AMONG NATION'S MOST MILITARY-FRIENDLY SCHOOLS
K-State is among the most military-friendly schools in the nation, according to G.I. Jobs magazine.
The magazine has included K-State on its 2011 list of schools that cater to the military. It's the second year in a row K-State has received the honor, which is given to only 15 percent of all colleges, universities and trade schools in the nation.
NOTEWORTHY

Michael Babcock, professor of economics, published "Transportation Impacts of Increased Ethanol Production: A Kansas Case Study," Journal of the Transportation Research Forum, Vol. 49, No. 2.
ON CAMPUS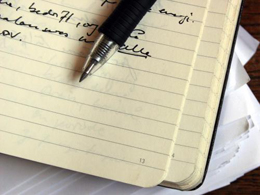 WELCOME BACK READING
At 3:30 p.m. Friday, faculty teaching creative writing within the English department are reading from their personal work in room 212 of the K-State Student Union.
"This is an annual event we host for our undergraduate and graduate students in English -- although the campus community is always welcome to attend," said Elizabeth Dodd, a university distinguished professor in English and director of the creative writing Program. "We are always delighted to have people get to know us through our work."
The reading features fiction writer Dan Hoyt, assistant professor of English and the newest member of the creative writing faculty; poet Jonathan Holden, university distinguished professor; and fiction writer Katherine Karlin, assistant professor of English.
Since instructors get to know students through the writing they do for classes, Dodd said this event switches that focus a bit, instead allowing the students to get to know their professors better through their work. For the rest of the K-State community, Dodd said it showcases some of the creative work and talent of the English faculty.
PICTURE PERFECT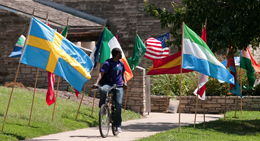 For creative professional images contact university photographer David Mayes at 785-532-6304 or photo@k-state.edu
For a gallery of Mayes' photos, go to: http://ksuphoto.zenfolio.com
OPPORTUNITIES
CLASSIFIED
• A recording of classified job opportunities is available 24 hours a day on the Employment Information Line, 785-532-6271.
• A list of employment opportunities is posted at www.k-state.edu/hr/
• For additional information, call 785-532-6277 or come to the Division of Human Resources in 103 Edwards Hall. Applications are accepted 8 a.m. - 5 p.m. weekdays.
UNCLASSIFIED
• A complete listing of vacancies can be seen at www.k-state.edu/affact/
• For additional information, call the office of affirmative action at 785-532-6220 or come by 214 Anderson Hall.
For previous issues click here
The next issue is Sept. 1.
Submit items by noon Aug. 26.
SIX RESEARCHERS GET CAREER BOOST FROM NATIONAL SCIENCE FOUNDATION
When the news was announced K-State had not one, or two, but six faculty members whose research was recognized by the National Science Foundation, it was not only a cause for celebration, but an historic first for the university.
The Faculty Early Career Development Program, or CAREER, award is one of the nation's most prestigious honors directed toward young faculty in recognition of their high potential to become future leaders in their research areas.
PLAUDITS
GAIL SHROYER CHAIR OF NEW DEPARTMENT AT K-STATE'S COLLEGE OF EDUCATION

An award-winning professor who specializes in improving teacher preparation will lead a newly merged department in the College of Education.
M. Gail Shroyer has been appointed chair of the college's new department of curriculum and instruction, which combines the former departments of elementary education and secondary education. Read more
WESCH AMONG FIRST FELLOWS OF NATIONAL INSTITUTE FOR TECHNOLOGY IN LIBERAL EDUCATION

Michael Wesch has earned many accolades for his expertise and creativity in the use of digital technology to enhance student learning. He's received national professor of the year honors, been named an Emerging Explorer by National Geographic, and has been dubbed "the explainer" by Wired magazine.
Now the associate professor of cultural anthropology at Kansas State University can add a new title to his growing list of national honors: thought leader. Read more
OH, BY THE WAY
CENTENNIAL CELEBRATION FOR K-STATE'S JOURNALISM AND MASS COMMUNICATIONS PROGRAM SEPT. 2-4
The A.Q. Miller School of Journalism and Mass Communications at Kansas State University is having its centennial celebration Sept. 2-4.
The celebration kicks off with the 11th annual Huck Boyd Lecture in Community Media at 10:30 a.m. Thursday, Sept. 2, in Forum Hall in the K-State Student Union. Gail Pennybacker, an award-winning journalist at ABC7/WJLA-TV in Arlington, Va., and a 1981 K-State journalism and mass communications graduate, will present "Local News: Why It Will Always Be Critical Coverage." The lecture is open to the public. Read more
SCHEDULE OF HOLIDAYS, REDUCED UNIVERSITY ACTIVITY DURING HOLIDAY BREAK
Following is the schedule of state-designated holidays for calendar years 2010-2011 and information about reduced university activity during the December 2010-January 2011 holiday break. Read more
K-STATE LICENSE PLATE HELPS STUDENTS AND SHOW PURPLE PRIDE
This fall the K-State Alumni Association will award 75 legacy scholarships worth $1,000 each. Students receiving the scholarships are incoming freshman and current students and are both in-state and out-of-state students. The scholarship is funded through K-State License Plate, a K-State Alumni Association program. Read more
STARKEY APPOINTED TO ASSISTANT DEAN OF ACADEMICS AT K-STATE SALINA
Alysia Starkey has been appointed assistant dean of academics at K-State Salina. She also will retain her current responsibilities as director of libraries.
In her new position Starkey assumes supervisory responsibilities for the departments of continuing education, media services and instructional technology. Read more
UNION COMPUTER STORE MOVES DOWNSTAIRS
On Thursday, Aug. 19, the Union Computer Store in the K-State Student Union relocated to inside the Union Bookstore.
"We are extending our operating hours to match those of the Union Bookstore and will be able to service the campus more efficiently," said Chris Loehr, Union Computer Store manager. Read more
INFOTECH BITS AND BYTES
eID password change
Wednesday, Sept. 8, is the deadline for changing passwords on K-State eIDs for the fall semester.
Security reminder
K-State officials will never issue an e-mail asking for a user's eID password. Any e-mail requesting an eID password or warning that the mailbox limit has been exceeded is a scam. For more information on these phishing scams, and for examples, visit http://bit.ly/avbhFx
BCC for cleaner, safer e-mails
When sending e-mail to multiple recipients, consider using "blind carbon copy" -- seen as the blue words "Show BCC" to the right of new messages. Read more
K-STATE TO STUDY ATHLETICS PROGRAM FOR NCAA CERTIFICATION
President Kirk Schulz recently announced that K-State is beginning a yearlong, campuswide effort to study its athletics program as part of the regularly scheduled NCAA Division I athletics certification process.
"Specific areas the study will cover are governance and commitment to rules compliance, academic integrity, gender/diversity, and student-athlete well-being," Schulz said. Read more
Interim editor: Greg Tammen
Coordinator: Julie Fosberg
Phone: 785-532-2535
Fax: 785-532-7355
E-mail: media@k-state.edu