NEW GUIDE NAMES K-STATE AS ONE OF BEST UNDERGRADUATE SCHOOLS IN NATION
A new guide rates K-State as among the best undergraduate schools in the nation.
K-State is in the 2011 edition of "The Best 373 Colleges," just released by The Princeton Review and Random House. Only about 15 percent of the nation's 2,500 four-year colleges and two Canadian colleges are profiled in the book.
NOTEWORTHY

Amy Rosine, assistant professor of music, performed solo vocal recitals as part of the 19th International Music Festival, July 23, Cesky Krumlov, Czech Republic. Rosine also performed July 24, Dobrichovice, Czech Republic. Dobrichovice is the sister city of Manhattan.
ON CAMPUS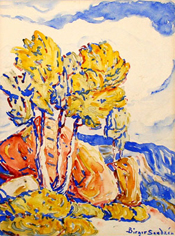 NEW EXHIBITION AT BEACH MUSEUM OF ART HONORS EARLY LEADERS IN KANSAS ART EDUCATION
An exhibition exploring the historical roots of art education in Kansas will be on display Aug. 18-Dec. 19 in the Vanier Gallery at K-State's Marianna Kistler Beach Museum of Art.
"Artist, Teacher, Mentor: Early Leaders in Kansas Art Education" features works by Kansas artists who have served as teachers and mentors. All of the works are from the Beach Museum of Art's permanent collection.
Artists featured include Birger Sandzen, William Dickerson, Robert Sudlow, Sue Jean Covacevich, Mary Huntoon, Oscar Larmer, Lester Raymer, John Helm, Norman Eppink, Raymond Eastwood and more.
"These artists have been the inspiration for many Kansas art teachers and professors today. Each of these featured artists balanced teaching and mentoring with their own successful careers," said Kathrine Schlageck, senior educator at the Beach Museum and curator of the exhibition.
Women played a large role early in Kansas art education, serving as the founders and first teachers at many of the state's colleges and universities, Schlageck said. Also playing a role were the Kansas Federation of Women's Clubs, which promoted art from its founding in 1895; the Kansas Art Association, founded in Lawrence in 1907; and the Smoky Hill Art Club, founded in Lindsborg in 1913.
The exhibition will have a special comment book so visitors can share memories of their favorite art teachers. In addition, labels that read "Artist, Teacher, Mentor" will identify works by other artist-mentors not included in the exhibition but which are on display in the Beach Museum's galleries.
The exhibition is a collaboration with the museum, the K-State art education program and the Kansas Art Education Association, which will have its fall conference Oct. 14-16 in Manhattan.
PICTURE PERFECT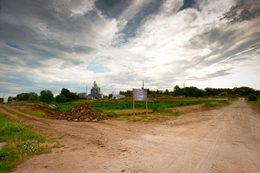 **Walk-in portraits for faculty and staff are from 10 a.m. to noon and 1 to 3 p.m. Tuesday, Aug. 17. Photo Services is located in Studio B of Dole Hall.**
For creative professional images contact university photographer David Mayes at 785-532-6304 or photo@k-state.edu
For a gallery of Mayes' photos, go to: http://ksuphoto.zenfolio.com
OPPORTUNITIES
CLASSIFIED
• A recording of classified job opportunities is available 24 hours a day on the Employment Information Line, 785-532-6271.
• A list of employment opportunities is posted at www.k-state.edu/hr/
• For additional information, call 785-532-6277 or come to the Division of Human Resources in 103 Edwards Hall. Applications are accepted 8 a.m. - 5 p.m. weekdays.
UNCLASSIFIED
• A complete listing of vacancies can be seen at www.k-state.edu/affact/
• For additional information, call the office of affirmative action at 785-532-6220 or come by 214 Anderson Hall.
For previous issues click here
The next issue is Aug. 25.
Submit items by noon Aug. 19.
SHIFTING FROM WHAT TO WHO
If you've been inside Hale Library in the last year, you've probably noticed some changes.
Materials shifting, the opening up of a new entrance area, and the addition of flexible, mobile furniture and whiteboards are a few of the visible changes, but there's also been a great deal going on behind the scenes as well. Along with these physical changes are changes to the K-State Libraries organizational structure that help the libraries best meet the needs of K-State students and faculty.
PLAUDITS
BRIAN NIEHOFF NAMED ASSOCIATE PROVOST AT K-STATE

Brian Niehoff has been named associate provost at K-State. Niehoff's promotion was announced by April Mason, provost and senior vice president.
Niehoff, who previously served as interim associate provost, oversees the university's offices of planning and analysis, assessment, and summer school. He also chairs K-State's Higher Learning Commission Self-Study Steering Committee. Read more
K-STATE POLICE CAPTAIN JOINS NATIONAL EFFORT TO COMBAT CRIMES OF VIOLENCE AGAINST WOMEN
Capt. Donald Stubbings of the K-State police department is taking part in a national effort to curb violence against women.
Stubbings is among 24 law enforcement executives from across the country selected to participate in the National Campus Law Enforcement Leadership Institute on Violence Against Women. The four-day institute is in Austin, Texas. Read more
POPULAR PEER EDUCATION GUIDE BY FRED NEWTON NOW IN SECOND EDITION
Peer education, using students to assist and provide service to other students, has garnered growing support on college campuses across the nation -- and for good reason.
It may be the connecting point for young students that educators have been seeking, according to a K-State counselor who has co-written a book on the topic. Read more
DAWNE MARTIN NEW ASSISTANT DEAN FOR DIVERSITY AT K-STATE'S COLLEGE OF BUSINESS ADMINISTRATION
Yar M. Ebadi, dean of the College of Business Administration at K-State, has promoted Dawne Martin to assistant dean for diversity.
Martin, an instructor of marketing, previously served as an assistant to Ebadi for diversity. Read more
WRIGHT CHOSEN AS NEW FELLOW OF WESTERN PSYCHOLOGICAL ASSOCIATION

Thomas A. Wright, K-State's Jon Wefald Leadership Chair in Business Administration, has been named a Fellow by the Western Psychological Association.
To become a Fellow, individuals must make outstanding contributions to the field of psychology, and their work must have national impact on the field of psychology. Read more
OH, BY THE WAY
CHANGES IN 2010-2011 ACADEMIC CALENDAR OUTLINED
Key changes to the academic calendar kick in this fall at K-State.
Some of the changes came at the request of students and faculty, according to April Mason, provost and senior vice president. Read more
CONTROLLER'S OFFICE RECEIVES NAME CHANGE
On Aug. 1, the Controller's Office was renamed to the Division of Financial Services.
The division is under Fran Willbrant, assistant vice president for Division and Financial Services.
Read more
KANSAS CITY SYMPOSIUM ON NATIONAL BIOSECURITY EFFORTS FEATURES SEVERAL K-STATE EXPERTS
A national biosecurity symposium Monday, Aug. 30, in Kansas City, Mo., will showcase biosecurity research and industry at Kansas State University and the Kansas City Animal Health Corridor.
"Biosecurity: Our Regional and National Response" will be 8 a.m. to 2 p.m. at the Kansas City Convention Center. National and regional experts will discuss the challenges in protecting the nation's animal agriculture, food supply and public health against biological threats and diseases. Read more
LEARNING PROGRAM HELPS STUDENTS WITH DISABILITIES ENJOY MORE CAMPUS LIFE
K-State is offering a new program to help adults with developmental disabilities experience more campus life.
The Extending College Education for Lifelong Learning program, or EXCELL, is funded by the Kansas Health Policy Authority with fiscal management by the Wamego School District, USD 320. The program is part of an area consortium that includes K-State and other local entities serving adults with special needs. Read more
WEBMAIL PHISHING ON THE RISE, SECURITY MEASURES PUT IN PLACE
According to Harvard Townsend, chief information security officer for information technology services, cyber criminals seem to be working overtime in their efforts to steal K-State eID passwords.
Since July 18, 77 K-Staters have been tricked into giving away their eID passwords via phishing scam e-mails, Townsend said. Read more
K-STATE'S MCCAIN AUDITORIUM CELEBRATES 40TH ANNIVERSARY WITH DYNAMIC 2010-2011 PERFORMANCE SERIES
From Broadway musicals to student performances, K-State's McCain Auditorium has hosted hundreds of events since its first in 1970. The tradition continues this year with the 40th anniversary of the McCain Performance Series. Read more
K-STATE OLATHE TAKING SHAPE
The first building on K-State Olathe campus is well under way; and construction can be watched online.
A webcam at http://olathe.k-state.edu provides a live, bird's-eye view of the progress of the International Animal Health and Food Safety Institute. The $28-million facility will house educational and laboratory spaces for research, education and technology commercialization in animal health and food safety. Read more
Interim editor: Greg Tammen
Coordinator: Julie Fosberg
Phone: 785-532-2535
Fax: 785-532-6418
E-mail: media@k-state.edu