UNIVERSITY'S VALUE STATEMENT GETS UPDATE, NEW LOOK
A decade after Kansas State University first established its Principles of Community, those principles are getting an update.
"We had a set of principles, but almost all of the people who signed off on them are no longer at K-State," said Myra Gordon, associate provost for diversity and dual career development. "So in summer 2009 a review of those principles began, some editing took place, and now we have a revised set of Principles of Community to unveil."
NOTEWORTHY

Dan Thomson, associate professor of clinical sciences, presented "Managing High Risk Calves"; "Receiving Calf Nutrition"; and "Incorporating Animal Welfare into your Beef Cattle Operation"; Wheatland Stocker Conference, Jan. 25, Enid, Okla.
ON CAMPUS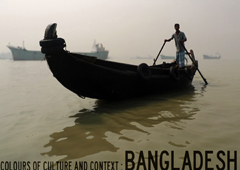 NEW PHOTOGRAPHY EXHIBITION OPEN
A K-State sibling duo, Katrina Lewis, assistant professor of interior architecture and product design, and Summer Lewis, K-State alumna and Rotary Peace Fellow, lived and worked in Bangladesh from 2009 to 2010. Together they have created the exhibition, "Bangladesh: Colours of Culture and Context," to share their experiences via photography, narrative and presentations.
The exhibit runs through Thursday, Feb. 17, in the Chang Gallery in Seaton Hall. The exhibition is sponsored by the College of Architecture, Planning and Design.
PICTURE PERFECT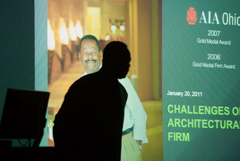 For creative professional images, contact university photographer David Mayes at 785-532-6304 or photo@k-state.edu
For a gallery of Mayes' photos, go to: http://ksuphoto.zenfolio.com
OPPORTUNITIES
CLASSIFIED
• A recording of classified job opportunities is available 24 hours a day on the Employment Information Line, 785-532-6271.
• A list of employment opportunities is posted at http://www.k-state.edu/hr/
• For additional information, call 785-532-6277 or come to the Division of Human Resources in 103 Edwards Hall. Applications are accepted 8 a.m. - 5 p.m. weekdays.
UNCLASSIFIED
• A complete listing of vacancies can be seen at http://www.k-state.edu/affact/
• For additional information, call the office of affirmative action at 785-532-6220 or come by 214 Anderson Hall.
For previous issues click here
The next issue is Feb. 9.
Submit items by noon Feb. 4.
BUDGET MESSAGE FROM VICE PRESIDENT FOR ADMINISTRATION AND FINANCE

The purpose of this memo is to briefly describe some of the issues that are being considered as part of our fiscal year 2012 budget planning process.
For FY 2012 the governor recommended no changes to K-State's state general fund operating appropriation. However, we have a number of funding needs that we will have to address. It is helpful to remember that the K-State general use budget, consisting mostly of state funds and tuition, is about $330 million and that this memo is focused on the general use portion of our budget. Read more
RESEARCH
NATIONAL STUDY EXPLORES THE REACTION AND TRANSPORT OF TUNGSTEN IN DRINKING WATER
A K-State scientist is digging deep to solidify information about potential tungsten contamination in the nation's groundwater and aquifers.
Tungsten is a naturally occurring metallic element that in its alloy or solid form is primarily used for incandescent lightbulb filaments and X-ray tubes. Read more
WHEN A BLOCKBUSTER BECOMES LACKLUSTER: NOT ALL MOVIE-WATCHING EXPERIENCES ARE CREATED EQUAL
When you sit down to watch a new flick, whether you enjoy the movie may depend on the person sitting next to you, according to research from a K-State professor. It's especially true if you are awkwardly watching a movie's steamy love scene with your parents.
"We know that most of the time people enjoy watching movies -- that's why they do it," said Richard Harris, professor of psychology. "But sometimes we watch a movie that isn't what we describe as 'enjoyable.' For whatever reason, the experience is uncomfortable emotionally or in other ways." Read more
CANCER RESEARCH CENTER FIGHTS DISEASE FROM THE LABORATORY
Cancer, according to statistics from the Kansas Department of Health and Environment, has become the leading cause of death in Kansas, surpassing heart disease.
But efforts by Kansas State University are helping to tackle the disease in several ways.
The Johnson Center for Basic Cancer Research at K-State supports research, education and outreach, all vital in the fight against cancer, said Rob Denell, university distinguished professor of biology and center director. Read more
CARGILL GIFT HELPS K-STATE LEAD WAY IN FEED AND FOOD SAFETY RESEARCH
Cargill has announced another milestone in the company's partnership with Kansas State University: a $500,000 gift that will help fund the construction of the Cargill Center for Feed Safety Research.
The facility will conduct studies with pathogens such as salmonella and E. coli to address current food and feed safety issues facing the feed industry. Read more
PLAUDITS
AGRONOMY PROFESSOR SELECTED AS A TOP SCIENTIST IN KANSAS

Charles W. Rice, university distinguished professor of soil microbiology, has been selected as one of the top 150 scientists in Kansas.
This selection is part of the Science in Kansas: 150 Years and Counting project of the Ad Astra Kansas Initiative, which will help celebrate the Kansas Sesquicentennial. This project highlights scientists of accomplishment with the goal of inspiring young Kansans.
Rice was a member of the 2007 Nobel Prize-winning Intergovernmental Panel on Climate Change, and performs research in areas involving agricultural greenhouse gas mitigation and soil carbon sequestration. Read more
ALLAN GOODMAN WINS PHOTOGRAPHY CONTEST

Allan Goodman, associate professor of architectural engineering and construction science, won first place in the adult professional category in a photo contest sponsored by Visit Topeka.
Goodman's photo, The Pride, was taken at the Topeka Zoo over winter break. His winning entry received a cash prize as well.
OH, BY THE WAY
VENTURE CAPITALIST DIXON DOLL TO DELIVER COLLEGE OF ENGINEERING EYESTONE LECTURE
Dixon Doll, the noted venture capitalist who has guided entrepreneurs, investors and executives in the computer and communications industries for more than 35 years, will present the annual Eyestone Lecture for the College of Engineering.
Doll's lecture, "The Critical Role of Venture Capital in Fueling Innovation," is 8:30 a.m. Tuesday, Feb. 15, in Fiedler Hall Auditorium. Following his address, April Mason, provost and senior vice president, will facilitate an audience question-and-answer session. The presentations are open to the public. Read more
DEADLINE FOR CLASSIFIED AWARD OF EXCELLENCE EXTENDED
The deadline for the Classified Award of Excellence nominations has been extended to Feb. 10.
Information about the award program and the nomination form can be found at http://www.k-state.edu/hr/ped/classified-award-excellence.html. Nominations and letters of support may be emailed to hroffice@k-state.edu, preferably in PDF format. Read more
NOMINATIONS BEING ACCEPTED FOR 2011 WAKONSE CONFERENCE
Nominations for fellows for the 2011 Wakonse Conference on College, which will be held May 26-31 at Camp Miniwanca, Mich., are due Feb. 18. Information and guidelines can be found at www.k-state.edu/catl/Wakonse/.
Since 1990 more than 2,000 faculty members from many colleges and universities have attended the Wakonse Conference on College Teaching. K-State started attending the conference in 2002, and over 60 faculty have attended. Their attendance was supported by the Provost's Office and the Center for the Advancement of Teaching and Learning and was endorsed by the Faculty Exchange for Teaching Excellence. Read more
WORLD-CLASS OPERA SINGER NANCY MAULTSBY HITS HIGH NOTE WITH OPERA BENEFIT
When renowned opera singer Nancy Maultsby steps off the stage at some of the world's most recognizable performance venues, she retreats to her home here.
But at 4:30 p.m. Sunday, Feb. 13, her refuge will become the stage. Read more
ZOOMING IN: BEACH MUSEUM OFFERS FILM SERIES, WORKSHOPS WITH WARHOL PHOTOGRAPHY EXHIBIT
An exhibit of Andy Warhol photographs is coming into focus through a film series and special events at the Marianna Kistler Beach Museum of Art. The museum is host to "Big Shots: Andy Warhol Photographs of the '70s and '80s."
The film series is a way to learn more about the life and work of pop artist Warhol. All films will be shown in the Beach Museum's UMB Theater. The films are free and open to the public, and no reservations are required to attend. Read more
OVERLAND PARK MAYOR REPRESENTING K-STATE ON GROUP THAT ENHANCES REGION'S ECONOMY, QUALITY OF LIFE
Overland Park Mayor Carl Gerlach has been named K-State's representative on the Johnson County Education and Research Triangle Authority, also known as JCERTA. Read more
GLASS, PLASTIC AND PAPER, OH MY: RECYCLEMANIA RETURNS TO K-STATE
K-State is going gaga for going green.
For the third straight year K-State will participate in the RecycleMania recycling competition. The eight-week competition begins Feb. 6 and ends April 2. A two-week trial period, leading up to the official start, has already begun. Throughout the competition each college or university will report its recycling and trash weights and be ranked on the RecycleMania results page. Read more
BEEKEEPING AND ASTROPHYSICS COLLIDE IN COMEDY 'HUMBLE BOY'
The theater program will present the comedy "Humble Boy" at 7:30 p.m. Feb. 3-5 and Feb. 9-12, all in Nichols Theater.
"Humble Boy" is about broken vows, failed hopes and the joys of beekeeping. The story follows Felix Humble, a 35-year-old Cambridge astrophysicist, in his search of a unified field theory. Following the sudden death of his father, Felix must return home to be with his difficult and demanding mother. He soon realizes that his search for unity must be expanded to include his own chaotic life. Read more
KANSANS TO BENEFIT FROM UNIVERSITY'S PARTNERSHIP WITH VETERINARY LABORATORY
K-State is strengthening its collaboration with industry through a partnership with Abaxis Inc., an animal health company coming to the Kansas City area.
Thursday the company announced a strategic alliance with K-State, the K-State Veterinary Diagnostic Lab and the university's business development and commercialization arm, the National Institute for Strategic Technology Acquisition and Commercialization. This alliance will provide a full-service commercial laboratory for veterinarians across the United States. Read more
STUDENT TALENTS SHOWCASED IN CELEBRATION OF MCCAIN'S 40TH SEASON
The spotlight will shine on the music, dance and acting talents of K-State students in the first McCain Student Showcase, a show in honor of the 40th anniversary season of the McCain Performance Series.
The showcase is at 7:30 p.m. Sunday, Feb. 6, in McCain Auditorium, and features performances by students in K-State's music, theater and dance programs. Read more
BLACK HISTORY MONTH OFFERS CULTURAL OPPORTUNITIES, WORKSHOPS AND MORE
The Black Student Union and other multicultural groups at Kansas State University will offer several events in February for the national celebration of Black History Month. Read more
BOOK DONATIONS SPREAD KNOWLEDGE TO IRAQ'S BASRAH UNIVERSITY
K-State is supplying stacks of textbooks to help rebuild Iraq.
K-State is partnering with the Manhattan-based nonprofit Help Us Learn ... Give us Hope to provide textbooks to Iraq's Basrah University. The books will help train a new generation of professionals, including engineers and agricultural business leaders. Read more
CONSTRUCTION STARTED ON THE FORMER UNIVERSITY RESEARCH WASTE LANDFILL TO CLEAN CONTAMINATED GROUNDWATER
On Jan. 25, workers started digging a trench as part of a five-year groundwater treatment program north of K-State's Bill Snyder Family Stadium near Kimball Avenue.
"We will be treating the contaminated water in the area," said Kelly Phillips, environmental manager. "This is important because if the ground is to be used for something in the future, then water contamination won't be an issue." Read more
Editor: Emily Vietti
Coordinator: Julie Fosberg
Phone: 785-532-2535
Fax: 785-532-7355
E-mail: media@k-state.edu