SUPREME COURT ASSOCIATE JUSTICE SOTOMAYOR TO PARTICIPATE IN LANDON FORUM
A forum with U.S. Supreme Court Associate Justice Sonia Sotomayor will be the first presentation of the spring semester in the Landon Lecture Series.
Justice Sotomayor's forum will be at 3 p.m. Thursday, Jan. 27, in Forum Hall at the K-State Student Union.
NOTEWORTHY

Greg Grauer, professor of clinical science, presented "Early Recognition of Chronic Kidney Disease"; "Chronic Kidney Disease: Tailoring Treatment to Stage of Disease"; "MTP 4: The Ins and Outs of Proteinuria"; "Hypertension and Proteinuria in Chronic Kidney Disease"; and "A Simple Approach to Urine Leakage and Urine Retention," North American Veterinarian Conference, Jan. 15-16, Orlando, Fla.
ON CAMPUS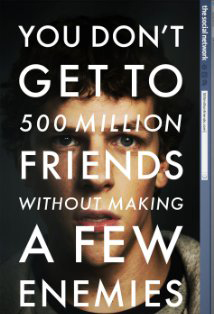 GOLDEN GLOBE WINNER "THE SOCIAL NETWORK" TO BE SHOWN AT K-STATE
Golden Globe winner for Best Picture, Drama, "The Social Network" comes to K-State this weekend.
The Union Program Council offers four opportunities to see the film about the founding of the social-networking website, Facebook.
The movie will be screened at 8 p.m. Friday, Jan. 21 and Sunday, Jan. 23. It will be shown twice on Saturday, Jan. 22 at 7 p.m. and 9:45 p.m. All screenings will take place in Forum Hall in the K-State Student Union
Admission is $1 Friday and $2 Saturday and Sunday.
PICTURE PERFECT
For creative professional images, contact university photographer David Mayes at 785-532-6304 or photo@k-state.edu
For a gallery of Mayes' photos, go to: http://ksuphoto.zenfolio.com
OPPORTUNITIES
CLASSIFIED
• A recording of classified job opportunities is available 24 hours a day on the Employment Information Line, 785-532-6271.
• A list of employment opportunities is posted at http://www.k-state.edu/hr/
• For additional information, call 785-532-6277 or come to the Division of Human Resources in 103 Edwards Hall. Applications are accepted 8 a.m. - 5 p.m. weekdays.
UNCLASSIFIED
• A complete listing of vacancies can be seen at http://www.k-state.edu/affact/
• For additional information, call the office of affirmative action at 785-532-6220 or come by 214 Anderson Hall.
For previous issues click here
The next issue is Jan. 26.
Submit items by noon Jan. 21.
NEWLY DISCOVERED RECORDING BRINGS MARTIN LUTHER KING'S VOICE BACK TO K-STATE
When Kansas State University archivist Tony Crawford answered his ringing phone last year, he didn't expect it would lead to him hearing Martin Luther King Jr.'s voice.
PLAUDITS
BARTHOLOMEW EARNS CPC DESIGNATION
Eric Bartholomew, assistant professor of architectural engineering and construction science, passed the Level II Professional Constructor Certification Examination.
Bartholomew has earned the Certified Professional Constructor, or CPC, designation from the American Institute of Constructors' Constructor Certification Commission.
K-STATE ALUMNI ASSOCIATION RECEIVES 2011 CASE AWARDS
The K-State Alumni Association was recognized with 11 awards at the 2011 Council for the Advancement and Support of Education, or CASE, District Six meeting in Kansas City, Jan. 9-11.
Gold awards were received for excellence in special events organized around special occasions for the Wabash Cannonball gala in Kansas City, "We're Puzzled" membership appeal, the K-State Alumni Association event DVD and the "Flight of the Drones" feature article in the K-Stater, the Association's member magazine. Read more
OH, BY THE WAY
K-STATE, MERCY REGIONAL PARTNERSHIP CREATES SAFER WORK ENVIRONMENT FOR BRI, NBAF
A partnership between K-State and Mercy Regional Health Center is ready to provide medical care oversight and occupational health response plans for high profile biosecurity laboratories in Manhattan.
The partnership currently is in place for K-State's Biosecurity Research Institute, a biosafety level 3 and biosafety level 3 agriculture facility. With the opening of the National Bio and Agro-Defense Facility, NBAF, in 2018, university and Mercy leaders will continue adjusting occupational health practices and medical procedures that can apply to biosafety level 4 laboratories, or BSL-4, such as NBAF. Read more
PRAIRIE COMPANIONS: DOCENTS NEEDED TO SHOW WONDERS OF KONZA PRAIRIE
Have an affinity for the prairie and want to share your interest with others?
The Konza Prairie Biological Station is seeking people interested in learning more about the tallgrass prairie preserve and sharing that knowledge through its docents program. Read more
WANT TO IMPROVE KANSAS WATER QUALITY? THINK SMALL: PROFESSOR TAPS INTO HEADWATER STREAMS FOR CLEANER WATER
Professor Walter Dodds is providing Kansans with a better understanding of how human activity affects water quality.
Dodds, university distinguished professor of biology, has devoted more than 20 years to researching water quality in Kansas biological communities. Read more
BEACH MUSEUM TURNS ITS EYE TO ANDY WARHOL'S LENS
In the early 1970s Andy Warhol purchased a Polaroid Big Shot camera, a bulky, unreliable piece of equipment that brought its subject into focus from a distance of only three feet. It was from this vantage point that the voyeuristic artist turned his lens on all he knew, from celebrities and socialites to politicians.
"Big Shots: Andy Warhol Photographs of the '70 & '80s" is now on display through April 3 at the Marianna Kistler Beach Museum of Art. Read more
NEW NETWORK TO HELP COMPANIES IN RURAL KANSAS COMPETE GLOBALLY
A new network being established by K-State's Advanced Manufacturing Institute will help rural Kansas companies become more competitive nationally and globally.
A $720,000 grant from the U.S. Economic Development Administration, to be awarded over a three-year period, will help the Advanced Manufacturing Institute develop the Kansas Opportunity Innovation Network. Read more
'THE DREAMER SPEAKS AGAIN' DURING MARTIN LUTHER KING JR. OBSERVANCE EVENTS
For the first time in more than 40 years the voice of Martin Luther King Jr. will reverberate through the halls of Kansas State University.
The theme of this year's celebration, "The Dreamer Speaks Again," refers to the recent discovery of an audio recording of the convocation speech King gave at K-State Jan. 19, 1968. The tape will be played at the Thursday, Jan. 27, Martin Luther King Fellowship Luncheon. Read more
CATTLE HEALTH AND WELFARE AT THE HEART OF RESEARCH ON LAMENESS, A COMMON AND PAINFUL DISEASE IN CALVES
At any given time, between 10 and 20 percent of cattle in the United States are afflicted with lameness, making it one of the most common ailments affecting feedlot and stocker calves.
That's why a K-State research team is working to reduce the percentage of cattle affected by bovine lameness. Read more
FIBERARTS MAGAZINE FEATURES WORK OF SHERRY HAAR
Sherry Haar's innovative work in the use of garden plants for dyeing and printing is featured in the winter issue of Fiberarts magazine.
In a column called Creative Process, the apparel, textiles and interior design professor writes about her from-the-garden garments: "I made the switch to natural dyes five years ago and since then have immersed myself in the growing and research of garden plants for dying and printing." Read more
Editor: Emily Vietti
Coordinator: Julie Fosberg
Phone: 785-532-2535
Fax: 785-532-7355
E-mail: media@k-state.edu