DIVISION OF CONTINUING EDUCATION, COLLEGE OF EDUCATION COLLABORATE TO WIN TWO SPECIAL AWARDS
Two projects that brought together the Division of Continuing Education and the College of Education at Kansas State University have won Celebration of Excellence awards from the University Professional and Continuing Education Association.
NOTEWORTHY

David Anderson, professor of clinical sciences, presented "Food Animal Surgery Special Sessions -- Minimally Invasive Surgery of Camelids," American College of Veterinary Surgeons annual symposium, Oct. 21-23, Seattle, Wash.
ON CAMPUS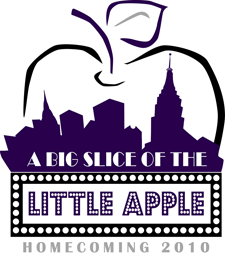 K-STATE HOMECOMING
Homecoming week at K-State is Oct. 24-30. Show your purple pride as the football team takes on Oklahoma State in the homecoming game at 11 a.m. Saturday, Oct. 30, after a homecoming tailgate party at Cat Town starting at 9 a.m.
Thursday, Oct. 28, brings a children's carnival to the K-State Student Union. On Friday the homecoming parade kicks off at 5 p.m. from the Manhattan Town Center. Following the parade, a Wildcat pep rally will rock Larry Norvell band shell in City Park.
For the complete schedule of homecoming events, go to http://bit.ly/9QJr2q
PICTURE PERFECT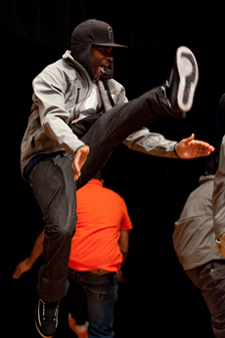 For creative professional images, contact university photographer David Mayes at 785-532-6304 or photo@k-state.edu
For a gallery of Mayes' photos, go to: http://ksuphoto.zenfolio.com
OPPORTUNITIES
CLASSIFIED
• A recording of classified job opportunities is available 24 hours a day on the Employment Information Line, 785-532-6271.
• A list of employment opportunities is posted at http://www.k-state.edu/hr/
• For additional information, call 785-532-6277 or come to the Division of Human Resources in 103 Edwards Hall. Applications are accepted 8 a.m. - 5 p.m. weekdays.
UNCLASSIFIED
• A complete listing of vacancies can be seen at http://www.k-state.edu/affact/
• For additional information, call the office of affirmative action at 785-532-6220 or come by 214 Anderson Hall.
For previous issues click here
The next issue is Nov. 3.
Submit items by noon Oct. 29.
ART CONNECTS PRESCHOOLERS IN CHINA, MANHATTAN
Preschoolers at Stone House, the Ruth Hoeflin Early Education Center on the Kansas State University campus, became pen pals of sorts with preschoolers in China. But since most 3- to 5-year-olds can't write letters, they exchanged art.
OH, BY THE WAY
RECITAL BY STRING QUARTET ETHEL
ETHEL, a New York-based string quartet known for its innovative programming and commitment to contemporary music, will perform a concert at 7:30 p.m. Saturday, Oct. 30, in Forum Hall at the K-State Student Union.
Admission is free. The performance is sponsored by a grant from the University Distinguished Lecturer Series, the department of music and the K-State student chapter of the American String Teachers Association. Read more
PRESENTATION BY FEMINIST SCHOLAR-ACTIVIST MARIA LUGONES OCT. 28
Internationally recognized feminist philosopher and educator Maria Lugones will be the featured speaker for the women's studies program at 5:30 p.m. Thursday, Oct. 28, in the Town Hall Room at the Leadership Studies Building.
Her talk, "Multiplicity, Intersectionality and Decoloniality," will explore strategies for recognizing and resisting the interwoven violence of heterosexism, racism, cultural imperialism and global poverty. The presentation is free, and the public is invited. Read more
PROFESSOR'S RESEARCH ON GRAPHENE SHARES CONNECTION WITH NOBEL LAUREATES
When two scientists were recently awarded the Nobel Prize for physics for their work with graphene, a Kansas State University professor was thrilled with the recognition of the new two-dimensional material.
Vikas Berry, assistant professor of chemical engineering, has spent three years researching graphene, a form of carbon that is only one atom thick. Although his background of study involves gold nanoparticles, Berry was inspired to study graphene after reading research by Andre Geim and Konstantin Novoselov, the two Russian-born scientists who received this year's Nobel Prize for their discovery of graphene and experiments associated with it. Read more
NEW NAME, SAME MISSION FOR VOLUNTEER CENTER
The K-State Volunteer Center of Manhattan is now HandsOn Kansas State.
The new name reflects the progressive spirit and attitude of the organization, according to Dani Cain, marketing and business development coordinator of HandsOn Kansas State. The name also represents the proactive, action-oriented and revitalized approach that highlights the center's mission to promote civic learning and leadership by engaging the campus and the community in meaningful volunteer and service opportunities, she said. Read more
HOLIDAY DECORATIONS NEXT K-STATE GARDENS LUNCHEON SERIES
The 2010 K-State Gardens Luncheon Series continues Thursday, Nov. 11, with a presentation on holiday centerpieces and table decorations by Bronwyn Douglas, co-owner of Kistner's Flowers, Manhattan.
The luncheon will be at the Colbert Hills clubhouse from 11:45 a.m. to 1 p.m. Admission is $25 per person, payable upon registration. This includes lunch and the presentation. Net proceeds from the series support special projects at the K-State Gardens. Read more
COLLEGE OF VETERINARY MEDICINE RECEIVES NATIONAL ACCREDITATION
The College of Veterinary Medicine has earned accreditation from the American Veterinary Medical Association Council on Education.
Accreditation for the college occurs once every seven years by the American Veterinary Medical Association. This association is designated by the U.S. Department of Education as the accrediting body for the nation's 28 schools of veterinary medicine, and is recognized worldwide as the gold standard in veterinary education. Read more
$2 MILLION GRANT TO HELP IMPROVE FOOD SAFETY IN BEEF, DAIRY CATTLE SYSTEMS
A K-State epidemiologist will use a $2 million grant from the U.S. Department of Agriculture for improving food safety in beef and dairy cattle systems in the U.S. and Canada.
H. Morgan Scott, a professor in the department of diagnostic medicine and pathobiology, will collaborate on the project with researchers from the University of Guelph, Angelo State University, Texas Tech University, Texas A&M University, Cornell University, Colorado State University and the Public Health Agency of Canada. The progress and achievements of the integrated project will be evaluated by K-State's office of educational innovation and evaluation. Read more
JON DARBYSHIRE, RSA ARCHER EXECUTIVE AND K-STATE ALUM, TO DELIVER DISTINGUISHED LECTURE
Jon Darbyshire, general manager for RSA Archer's eGRC Solutions, a part of EMC's Security Division, will be the fall speaker for the College of Business Administration Distinguished Lecture Series.
Darbyshire's presentation will begin at 9:30 a.m. Thursday, Oct. 28, in the Student Union's Forum Hall. The lecture is free, and the public is welcome. Commerce Bank and the William T. Kemper Foundation sponsor the lecture series. Read more
DIRECTOR OF CREATIVE WRITING STUDIES RENEWAL OF LANDSCAPE AT MOUNT ST. HELENS
Elizabeth Dodd, director of creative writing, was one of 12 writers selected nationally for the Mount St. Helens Field Residencies program near Randle, Wash. The program explored the landscape of the Pacific Northwest three decades after the devastating 1980 eruption.
Sponsored by the U.S. Forest Service and Oregon State University, the residencies allowed writers -- all of whom were chosen because their work was deemed to reflect "a keen awareness of the natural world and an appreciation for both scientific and literary ways of knowing" -- to learn directly from scientists researching the area. Read more
Editor: Emily Vietti
Coordinator: Julie Fosberg
Phone: 785-532-2535
Fax: 785-532-7355
E-mail: media@k-state.edu