GROUND BROKEN FOR JUSTIN HALL ADDITION
On the edge of the western frontier Hattie Cheseldine taught 12 students sewing, dressmaking, millinery and how to dismantle and reassemble the one sewing machine in their classroom.
Their 1873 classroom was the chapel stage in the old Bluemont College building. The young women were part of the new domestic science program at Kansas State Agricultural College, one of the nation's first land-grant institutions, now known as Kansas State University.
Nearly 14 decades later the K-State College of Human Ecology's plans for new classrooms involve comfortable stadium-style seats and technology the first students would have thought possible only in a Jules Verne novel.
NOTEWORTHY
Aaron H. Carlstrom, assistant professor of special education, counseling and student affairs, presented "Career Advising Discussion Starter (CADS): Development and Potential Use of a Career Advising Screening Instrument," National Academic Advising Association annual conference, Oct. 6, Orlando, Fla.
ON CAMPUS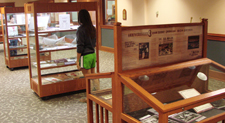 ANNIVERSARIES 3 EXHIBIT CELEBRATES MILESTONES FOR THREE K-STATE INSTITUTIONS
The 5th Floor Gallery at Hale Library is hosting the Anniversaries 3 exhibit.

The exhibit celebrates the centennials of the A.Q. Miller School of Journalism and Mass Communications and the department of grain science and industry, as well as the 40th anniversary of McCain Auditorium. It features historic photographs, documents and publications.

The exhibit is open weekdays, 8 a.m.-5p.m., from now until Dec. 24. It is free and open to the public.
PICTURE PERFECT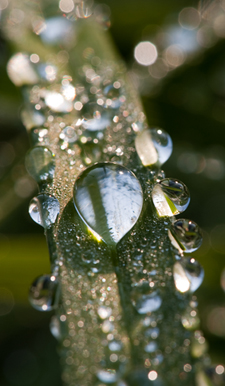 For creative professional images, contact university photographer David Mayes at 785-532-6304 or photo@k-state.edu
For a gallery of Mayes' photos, go to: http://ksuphoto.zenfolio.com
OPPORTUNITIES
CLASSIFIED
• A recording of classified job opportunities is available 24 hours a day on the Employment Information Line, 785-532-6271.
• A list of employment opportunities is posted at http://www.k-state.edu/hr/
• For additional information, call 785-532-6277 or come to the Division of Human Resources in 103 Edwards Hall. Applications are accepted 8 a.m. - 5 p.m. weekdays.
UNCLASSIFIED
• A complete listing of vacancies can be seen at http://www.k-state.edu/affact/
• For additional information, call the office of affirmative action at 785-532-6220 or come by 214 Anderson Hall.
For previous issues click here
The next issue is Oct. 20.
Submit items by noon Oct. 15.
DATA RELEASED FROM NATIONAL DOCTORAL PROGRAMS STUDY TO BE USED FOR DISCIPLINE BENCHMARKING AND PROGRAM STRENGTHENING

Data has been released to Kansas State University from a national doctoral programs study.
The study is conducted about once every decade by the National Research Council, a part of the National Academies. It is intended to provide a comprehensive assessment of each participating university's doctoral program in selected disciplines. As such, it serves as a way for universities to benchmark their programs with other doctoral programs in the same broad discipline.
PLAUDITS
K-STATE PROFESSORS RECEIVE HIGUCHI AWARDS
Two professors from K-State are recipients of prestigious Higuchi-KU Endowment Research Achievement Awards for 2010.
The awards, now in their 28th year, honor outstanding accomplishments in research by faculty members at KU and other Kansas Board of Regents institutions. The recognition program was established by Takeru Higuchi, a distinguished professor at KU from 1967 to 1983, and his late widow, Aya. Read more
CONTRIBUTIONS TO AGRICULTURE EARN ENTOMOLOGIST NATIONAL RECOGNITION
The Entomological Society of America is recognizing a Kansas State University entomologist for significant contributions to agriculture.
C. Michael Smith is receiving the society's Recognition Award in Entomology, a $1,500 honor sponsored by Syngenta Crop Protection. The award, which includes a plaque, will be presented Sunday, Dec. 12, at the entomological society's annual meeting in San Diego, Calif. Read more
PROFESSORS OF BIOLOGY, PLANT PATHOLOGY RECEIVE COMMERCE BANK DISTINGUISHED GRADUATE FACULTY AWARDS
Susan Brown, professor of biology, and Frank White, professor of plant pathology, are the recipients of the 2010 Commerce Bank Distinguished Graduate Faculty awards. They will be recognized at the Graduate School commencement ceremony at 1 p.m. Friday, Dec. 10, in Bramlage Coliseum. Read more
LIBRARIES' DISPLAY FEATURED ON AMERICAN LIBRARY ASSOCIATION WEBSITE
The libraries' display for Banned Books Week was chosen by the American Library Association's Office of Intellectual Freedom as the "Display of the Day" on Sept. 28. Read more
OH, BY THE WAY
UNIVERSITY SHRED DAY IS TUESDAY, OCT. 19
K-State is planning a University Shred Day 9 a.m.-4 p.m. Tuesday, Oct. 19, for university paper records. Departments will be asked to place their paper documents with personal identity information (Social Security numbers, birth dates, credit card numbers, etc.) in designated bags and deliver to one of two locations: the median near Anderson Hall or the Dole Hall parking lots. Read more
COLLEGE OF BUSINESS ADMINISTRATION BOOK DRIVE NETS TEXTBOOKS, JOURNALS FOR NIGERIAN UNIVERSITY
Faculty from the College of Business Administration have donated more than 2,000 current business textbooks and journals for the development of undergraduate and master of business administration libraries at the University of Lagos in Nigeria.
The book donation was part of a nearly $1 million grant from the U.S. Agency for International Development to K-State for strengthening business education in Nigeria. Read more
MUSIC DEPARTMENT OFFERS VARIETY OF CONCERTS, PERFORMANCES IN OCTOBER
The department of music is offering a full schedule of events in October.
Unless noted, all events are free and open to the public.
Read more
INSTITUTE FOR HEALTH AND SECURITY OF MILITARY FAMILIES FEATURES PRESENTATION BY TWO FORT RILEY SOLDIERS
Two soldiers, two stories of life and death.
One is Capt. Joshua Mantz: felled by a sniper in Baghdad in 2007, technically dead. He flatlined for 15 minutes before medical teams revived him. "I could feel myself starting to die," he said.
The other is Maj. Jeff Hall: two tours in Iraq, lost troops. He and his wife, Sheri, faced another deadly type of military trauma: suicide, traumatic brain injury and post-traumatic stress disorder.
Mantz and the Halls will share their personal journeys of trauma and resilience at the second annual Institute for the Health and Security of Military Families lecture. Combat Stress: Redefining the "Wounded" Warrior and Family will be at 1 p.m. Thursday, Oct. 14, in Hale Library's Hemisphere Room at Kansas State University. The lecture is open to the public. Read more
SCIENCE HISTORIAN NAOMI ORESKES TO LECTURE, DISCUSS NEW BOOK
Science historian Naomi Oreskes will lecture and discuss her new book "Merchants of Doubt" on a tour across Kansas, stopping first at Kansas State University.
Oreskes' lecture, which is free and open to the public, is at 7 p.m. Monday, Oct. 18, in Forum Hall at the K-State Student Union. She will sign copies of her book after the lecture. The agronomy and geography departments are hosting the event. Read more
K-STATE LIBRARIES CELEBRATE OPEN ACCESS WEEK
K-State Libraries will be taking part in the international celebration of Open Access Week with a variety of activities Oct. 18-24. Events will take place in Kansas State University's Hale Library, and are all free and open to the public. Read more
GREAT PLAINS RADIO HISTORY SYMPOSIUM COMES TO CAMPUS OCT. 22
The Great Plains Radio History Symposium invites participants to learn more about the history of Midwestern radio and its programming.
The fifth annual symposium begins at 8 a.m. Friday, Oct. 22, in Room 212 at the K-State Student Union.
Read more
FETE ANNOUNCES FIRST SWAP SESSION OF 2010-11 SERIES
The Faculty Exchange for Teaching Excellence announces the first Swap Session of the 2010-2011 series, "Facebook Use Among College Students" to be held in the Paslay Auditorium of Rathbone Hall from 3-4:30 p.m. Thursday, Oct. 14. Refreshments will be served. Read more
ALL-UNIVERSITY CAMPAIGN UPDATE: PARTICIPATION IS ALREADY AT 30 PERCENT
The All-University Campaign is well on its way to surpassing last year's record-breaking participation.
As of Monday, Oct. 11, campuswide participation is already at 30 percent, just a few points away from last year's final participation rate of 34 percent.
Read more
Editor: Emily Vietti
Coordinator: Julie Fosberg
Phone: 785-532-2535
Fax: 785-532-7355
E-mail: media@k-state.edu