K-STATE RESEARCHERS SAY EMPLOYEES WHO ARE ENGAGED IN THEIR WORK HAVE HAPPIER HOME LIFE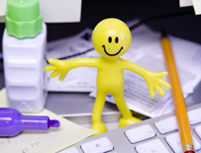 A K-State study shows that invigorated and dedicated employees take their positive work experiences home with them.
Read more
NOTEWORTHY

Richard Marston, geography, has been elected to the Council of the American Geographical Society.
On Campus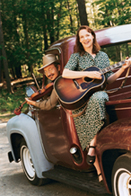 Sept. 15
Musical performance: Jay Ungar and Molly Mason, accompanied by the K-State Orchestra
7:30 p.m., McCain Auditorium. Fiddle and mandolin player Jay Ungar will perform with his wife, Molly Mason, guitarist and pianist. The K-State Orchestra, under the direction of David Littrell, will provide the accompaniment and also will perform two orchestral works to open each half of the show. Tickets are available at the McCain Auditorium box office. Call 532-6428.
For previous issues click here
The next issue is Sept. 16
Submit items by noon Sept. 10
BUILD ON K-STATE'S 'LEGACY' WITH NEW LICENSE PLATE
The most popular university license plate in Kansas now has new meaning to the children and grandchildren of K-State alumni. Proceeds raised from the K-State License Plate program are expected to fund 75 K-State Alumni Association Legacy Scholarships next fall with each award worth $1,000 each.
Read more
PLAUDITS
K-STATE BIOCHEMIST'S WORK ON ENZYMES STIMULATED BY FEDERAL FUNDS
Thanks to a grant awarded through federal stimulus research funding, a K-State biochemist has more funding for research that could help diabetics preserve their eyesight.
Dolores Takemoto, a K-State professor of biochemistry, received more than $366,000 from the National Eye Institute to study how a particular enzyme affects the lens. Her research looks at protein kinase C gamma, called PKC gamma, and how it is controlled in normal cells versus the loss of control in diabetics.
Read more
K-STATE ANTHROPOLOGISTS CHRONICLE THE LIVES OF THE INDIANS OF MOUNT DESERT ISLAND FROM THE 1840s-1920s
Cultural historical facts from the mid-1800s of the Wabanaki Indians in Mount Desert Island, Maine, have been preserved through the work of two K-State anthropologists.
K-State's Bunny McBride, adjunct lecturer of cultural anthropology, and her Dutch husband, Harald E.L. Prins, university distinguished professor of anthropology, have detailed the lives of the Wabanaki Indians and their interactions with summer tourists in "Indians in Eden: Wabanakis and Rusticators on Maine's Mount Desert Island: 1840s – 1920s," published by Down East Books.
Read more
OH, BY THE WAY
THE 2009 ALL-UNIVERSITY CAMPAIGN KICKS OFF THIS WEEK WITH ICE CREAM
The 2009 All-University Campaign for K-State will kick off at 3:30 p.m. Thursday, Sept. 10, with an ice cream social in the K-State Student Union's Bosco Plaza. A kick-off event for K-State at Salina will be at 3:30 p.m. Wednesday, Sept. 9, in the Admissions Lobby. All faculty and staff members are invited to attend the kick-off events.
Read more
BURRACK NAMED DIRECTOR OF K-STATE'S OFFICE OF ASSESSMENT

Fred Burrack, a K-State associate professor of music, was recently named director of the university's office of assessment.
The office's mission is to facilitate the meaningful assessment of student learning and developing effective methods for feedback and action in response to results.
Read more
ARTIST TO OFFER BEACH MUSEUM TALK ABOUT THE INTERACTION BETWEEN INDOOR AND OUTDOOR SPACES
On the rooftop of K-State's Marianna Kistler Beach Museum of Art is artist Marc Berghaus' depiction of the all-American living room: a 1950s-era sofa, chair and large console TV, all rendered in wood.
Read more
THE PRIDE OF WILDCAT LAND SPORTING NEW UNIFORMS
The K-State Marching Band, the Pride of Wildcat Land, has taken the field for another season with a new look.
The 332-member band has new uniforms this season, thanks to the support and donations of the K-State community. The uniforms made their public debut at the K-State game vs. Massachusetts, Sept. 5.
Read more
OPPORTUNITIES
CLASSIFIED
• A recording of classified job opportunities is available 24 hours a day on the Employment Information Line, 785-532-6271.
• A list of employment opportunities is posted at www.k-state.edu/hr/
• For additional information, call 785-532-6277 or come to the Division of Human Resources in 103 Edwards Hall. Applications are accepted 8 a.m. - 5 p.m. weekdays.
UNCLASSIFIED
• A complete listing of vacancies can be seen at www.k-state.edu/affact/
• For additional information, call the office of affirmative action at 785-532-6220 or come by 214 Anderson Hall.
Editor: Katie Mayes
Coordinator: Julie Fosberg
Phone: 785-532-6415
Fax: 785-532-6418
E-mail: media@k-state.edu