K-STATE'S INTERIOR DESIGN PROGRAM AMONG TOP 15 IN THE WORLD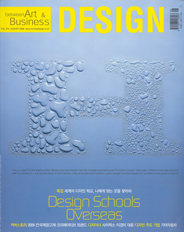 Korea's top publication for designers has named K-State's interior design program among the top 15 design schools in the world. K-State is the only public university in the U.S. on the list.
Read more
NOTEWORTHY

Gary Brase published "How Payments to Research Participants Alter Task Performance," Judgment and Decision Making, Vol. 4, No. 5.
On Campus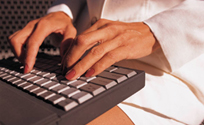 For previous issues click here
The next issue is Sept. 9
Submit items by noon Sept. 3
ALL-UNIVERSITY CAMPAIGN TO KICK OFF SEPT. 9-10
A great place to make memories, a place to make a difference, a place where people care about and respect people -- these are just a few of the ways co-chairs for the 2009 All-University Campaign describe K-State. And these are also the reasons they feel K-State is worth supporting.
Read more
PLAUDITS
K-STATE'S BERNARD KING DESIGNATED A MASTER CERTIFIED FLIGHT INSTRUCTOR FOR FIFTH TIME

Bernard King, associate professor of aviation at K-State at Salina, has earned Master Certified Flight Instructor designation for the fifth time.
King has continuously held the national accreditation since 2001 and is one of only 18 master certified flight instructors in Kansas. When King initially earned this designation he was the first from K-State at Salina and the sixth in Kansas. Today, five master certified flight instructors teach in K-State's department of aviation.
Read more
K-STATE FINANCE FACULTY MEMBER RECEIVES BEST PAPER AWARD FROM THE AMERICAN RISK AND INSURANCE ASSOCIATION
An article co-authored by Xuanjuan "Jane" Chen, assistant professor of finance at K-State, has been named the best feature article published in the journal Risk Management and Insurance Review in 2008.
The award was presented by the journal's professional organization, the American Risk and Insurance Association, for "Intangible Assets and Firm Asset Risk Taking: An Analysis of Property and Liability Firms."
Read more
OH, BY THE WAY
K-STATE'S SUSTAINABILITY WEB SITE IS LAUNCHED
A new K-State Web site is looking for input from K-Staters who are making the university more sustainable. The sustainability Web site went live Sept. 1 and is available at http://sustainability.k-state.edu/
Read more
K-STATE ALUMNI ASSOCIATION SEEKING IMAN AWARD NOMINATIONS
The K-State Alumni Association will be awarding the Dr. Ron and Rae Iman Outstanding Faculty Awards for Research and Teaching this fall, and is looking for nominees.
Read more
K-STATE'S MOVIES ON THE GRASS 2009 FEATURING FREE MOVIES ON CONTEMPORARY ISSUES
K-State's fifth annual Movies on the Grass series is under way and will feature interesting movies shown at new venues.
Movies on the Grass offers films on current issues, all shown in a relaxed setting with music, entertainment and raffles from local business. This year's series features some films shown on the K-State campus, with others will be shown at locations across Manhattan.
Read more
L.A. TIMES EDITOR SCOTT KRAFT TO DELIVER THE 10TH ANNUAL HUCK BOYD LECTURE IN COMMUNITY MEDIA
Scott Kraft, senior editor and roving correspondent for the Los Angeles Times, will be the speaker for the 10th annual Huck Boyd Lecture in Community Media at 10:30 a.m. Sept. 3 in the K-State Student Union's Forum Hall. His lecture, "Storytelling in the Modern Newsroom," is free and open to the public.
Read more
OPPORTUNITIES
CLASSIFIED
• A recording of classified job opportunities is available 24 hours a day on the Employment Information Line, 785-532-6271.
• A list of employment opportunities is posted at www.k-state.edu/hr/
• For additional information, call 785-532-6277 or come to the Division of Human Resources in 103 Edwards Hall. Applications are accepted 8 a.m. - 5 p.m. weekdays.
UNCLASSIFIED
• A complete listing of vacancies can be seen at www.k-state.edu/affact/
• For additional information, call the office of affirmative action at 785-532-6220 or come by 214 Anderson Hall.
Editor: Katie Mayes
Coordinator: Julie Fosberg
Phone: 785-532-6415
Fax: 785-532-6418
E-mail: media@k-state.edu