K-STATE AMONG THE NATION'S TOP MILITARY-FRIENDLY SCHOOLS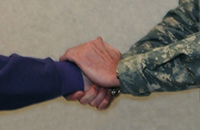 G.I. Jobs magazine has designated K-State one of the most military-friendly schools in the nation for 2010.
Read more
NOTEWORTHY

Saugata Datta was selected as a team leader in the Summer Institute Workshop for Science Education for New Civic Engagement and Responsibilities, which is managed by the National Science Foundation and National Center for Science and Civic Engagement. Also at the institute, Datta and colleagues presented "Brownfield Action - Its Current Impact and Future Contribution to Undergraduate Education," Aug. 6-10, Chicago. Datta received the 2008-2009 Post Institute Implementation Award from the Science Education for New Civic Engagement and Responsibilities.
On Campus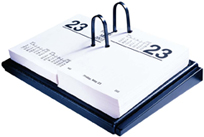 For previous issues click here
The next issue is Aug. 26
Submit items by noon Aug. 20
K-STATE ADMINISTRATORS SAY NBAF BELONGS IN KANSAS
K-State leaders remain optimistic that the National Bio and Agro-Defense Facility will be built in Kansas.
Read more

PICTURE PERFECT
A welder works on K-State's parking garage.
For creative professional images contact university photographer David Mayes at 785-532-6304 or photo@k-state.edu
For a gallery of Mayes' photos, go to: http://ksuphoto.zenfolio.com
OH, BY THE WAY
JODI KAUS TO HEAD K-STATE'S NEW STUDENT FINANCIAL PLANNING AND COUNSELING CENTER
Jodi Kaus, an expert in financial management, has been named director of K-State's new Student Financial Planning and Counseling Center.
Kaus will work directly with students to help them navigate the financial waters of the current economy and help them plan for the future.
Read more
K-STATE EVENING COLLEGE INCREASING CLASS OFFERINGS FOR FALL SEMESTER
This fall, K-State's Evening College is set to offer classes from more than 20 K-State departments -- around a 25 percent increase in the variety of classes offered during spring, summer and fall Evening College terms in the last year.
Read more
K-STATEMENT WANTS YOUR 'SAVINGS STORIES'
K-Statement wants to know what you are doing to save K-State money. From truly creative solutions to everyday deeds, we want to know what folks are doing to meet our budgetary challenges. Send your information to K-Statement editor Katie Mayes at kmayes@k-state.edu or give her a call at 532-6415. The information you send may be used in a future story or news release.
OPPORTUNITIES
CLASSIFIED
• A recording of classified job opportunities is available 24 hours a day on the Employment Information Line, 785-532-6271.
• A list of employment opportunities is posted at www.k-state.edu/hr/
• For additional information, call 785-532-6277 or come to the Division of Human Resources in 103 Edwards Hall. Applications are accepted 8 a.m. - 5 p.m. weekdays.
UNCLASSIFIED
• A complete listing of vacancies can be seen at www.k-state.edu/affact/
• For additional information, call the office of affirmative action at 785-532-6220 or come by 214 Anderson Hall.
Editor: Katie Mayes
Coordinator: Julie Fosberg
Phone: 785-532-6415
Fax: 785-532-6418
E-mail: media@k-state.edu