PRESIDENT ANNOUNCES AUDIT
OVERSIGHT COMMITTEE MEMBERS
K-State President Kirk Schulz has named 12 people to a Transition Audit Advisory Committee. An additional individual from the athletics department will serve as an ex-officio member.
Read more
NOTEWORTHY

Robert D. Linder presented "Australian Evangelicals and the Great Depression," CTE Seminar Series, Aug. 6, Macquarie University, Sydney, Australia.
On Campus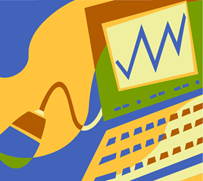 For previous issues click here
The next issue is Aug. 19
Submit items by noon Aug. 13
K-STATE AND AREA OFFICIALS TO USE NEW AIR SERVICE TO DALLAS
K-State President Kirk Schulz will join various community leaders on a flight to Dallas, Texas, Friday, Aug. 28, to commemorate the availability of air service between the Manhattan Regional Airport and the Dallas/Fort Worth International Airport.
Read more
UP CLOSE
K-Staters who sing with the Flint Hills Masterworks Chorale share a passion for music
To sing with the Flint Hills Masterworks Chorale, you don't have to be a professional musician. Just ask the K-State employees who belong to the group -- most are experts in fields other than music.
Read more
OH, BY THE WAY
JOSH BRUNGARDT TO DIRECT UNMANNED AERIAL SYSTEMS PROGRAM OFFICE

Josh Brungardt has been named director of the unmanned aerial systems program office at K-State at Salina. The office is a major initiative of K-State at Salina's department of aviation and Applied Aviation Research Center.
Brungardt has served as chief pilot for High Performance Aircraft Training, EFIS Training and Lancair. In addition to completing more than 100 first flights on experimental aircraft, he has served as a piloting instructor for the U.S. Air Force.
Read more
EMPLOYEES CAN UPDATE CAMPUS PHONE BOOK INFORMATION USING EMPLOYEE SELF SERVICE
For the first time K-State employees may update their information using the Human Resources Information System's Employee Self Service. All employees are asked to verify their information to ensure the data is accurate before Aug. 31.
Read more
FACULTY FORUM ON CLASSROOM DYNAMICS SUPPORTING DIVERSITY AUG. 19
All faculty and staff are invited to the first universitywide Faculty Forum on Classroom Dynamics Supporting Diversity, from 9 a.m. to 3 p.m. Wednesday, Aug. 19, in the K-State Student Union's Forum Hall.
Read more
OPPORTUNITIES
CLASSIFIED
• A recording of classified job opportunities is available 24 hours a day on the Employment Information Line, 785-532-6271.
• A list of employment opportunities is posted at www.k-state.edu/hr/
• For additional information, call 785-532-6277 or come to the Division of Human Resources in 103 Edwards Hall. Applications are accepted 8 a.m. - 5 p.m. weekdays.
UNCLASSIFIED
• A complete listing of vacancies can be seen at www.k-state.edu/affact/
• For additional information, call the office of affirmative action at 785-532-6220 or come by 214 Anderson Hall.
Editor: Katie Mayes
Coordinator: Julie Fosberg
Phone: 785-532-6415
Fax: 785-532-6418
E-mail: media@k-state.edu