CHAIRS OF JOINT CHIEFS OF STAFF, FEDERAL DEPOSIT INSURANCE CORPORATION TO PRESENT LANDON LECTURES AT K-STATE IN FALL
The chairman of the Joint Chiefs of Staff and the chair of the Federal Deposit Insurance Corporation will present Landon Lectures at K-State in the fall.

Adm. Michael G. Mullen, chairman of the Joint Chiefs of Staff, will present the first Landon Lecture of the school year at 3:30 p.m. Monday, Aug. 31, in McCain Auditorium.

The Landon Lecture by Kansas native Sheila C. Bair, chair of the FDIC, will be at 10:30 a.m. Monday, Nov. 2, in McCain Auditorium.
Read more
NOTEWORTHY

Sue Maes, continuing education, presented "Graduate Education and Leadership Dialogue -- Preparing Leaders for Two Year Colleges in the Midwest," University of Wisconsin-Madison Invitational Colloquium, June 8–10, Madison, Wis.
On Campus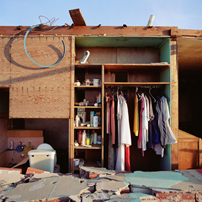 For previous issues click here
The next issue is July 29
Submit items by noon July 23
The Road Ahead
Shortly after Carolyn Elliott came to K-State in 2005, she joined the Classified Senate so she could become acquainted with people across campus. What she didn't expect was to be sitting at the senate's helm a few years later, preparing to chart a course through rough economic times. Read more
PLAUDITS
POLLUTION EXPERTS EARN CERTIFICATION
David Carter and Ryan Hamel, specialists with the Pollution Prevention Institute in the College of Engineering, recently completed requirements for Certified Energy Manager credentials from the Association of Energy Engineers. Read more
BEARD IS ONE OF FIVE RECOGNIZED BY THE SPECIAL LIBRARIES ASSOCIATION
Regina Beard, business librarian with the K-State Libraries, was one of five recipients of the Special Libraries Association's 2009 Diversity Leadership Development Program Award, given by the association at its conference June 17, in Washington, D.C. Read more
LINDEMUTH WILL CONTINUE TO LEAD FRATERNITY COUNCIL
Tim Lindemuth, editor of K-Stater Magazine, was re-elected June 22 to a two-year term as president of the K-State Alumni Fraternity Council. This is the leadership group representing fraternity alumni, chapter advisers and chapter housing corporation presidents to the university and to the Greek affairs office.
OH, BY THE WAY
PINK RODEO JULY 24 TO BENEFIT CANCER CENTER
To raise awareness and money for the fight against cancer, K-State's Johnson Center for Basic Cancer Research is teaming up with the Kaw Valley Rodeo Association for the third annual "Tough Enough to Wear Pink" night, Friday, July 24, at the Kaw Valley Rodeo.
Read more
FOURTH ANNUAL DIALOG ON SUSTAINABILITY JULY 23
The Consortium for Environmental Stewardship and Sustainability, K-State's director of sustainability and partners will be hosts to the fourth annual Dialog on Sustainability, Thursday, July 23, at K-State.
Read more
ANIMAL RESOURCE FACILITY BECOMES THE COMPARATIVE MEDICINE GROUP
To demonstrate K-State's commitment to setting, achieving and maintaining high standards for animal care and use in science, the university's Animal Resource Facility is being centralized under the vice president for research and will change its name to the Comparative Medicine Group.
Read more
OPPORTUNITIES
CLASSIFIED
• A recording of classified job opportunities is available 24 hours a day on the Employment Information Line, 785-532-6271.
• A list of employment opportunities is posted at www.k-state.edu/hr/
• For additional information, call 785-532-6277 or come to the Division of Human Resources in 103 Edwards Hall. Applications are accepted 8 a.m. - 5 p.m. weekdays.
UNCLASSIFIED
• A complete listing of vacancies can be seen at www.k-state.edu/affact/
• For additional information, call the office of affirmative action at 785-532-6220 or come by 214 Anderson Hall.
Editor: Katie Mayes
Coordinator: Julie Fosberg
Phone: 785-532-6415
Fax: 785-532-6418
E-mail: media@k-state.edu