K-STATE MESSAGE BOARD NOW IN OPERATION
K-State's dual-sided LED screen message board, located south of the K-State parking garage, is now in operation.
Bernard Pitts, assistant vice president for student life and executive director of the K-State Student Union, said the 4 feet by 10 feet LED sign will display static information about university-related activities and services as well as provide essential information to the campus and community during an emergency. University departments and organizations may have messages displayed. A complete list of procedures and policies has been prepared for standardization to regulate message appearance and content.
NOTEWORTHY

President Kirk Schulz presented "Campus Internationalization Strategies for Challenging Times," NAFSA: Association of International Educators annual conference, May 30-June 4, Kansas City, Mo.
ON CAMPUS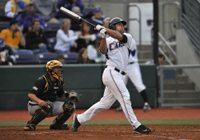 Running June 21-23 are the Junior Wildcat Camps, held at Frank Myers Field. The Brad Hill Junior Wildcat Camp portion offers specialized coaching for campers aged 6-12 in the areas of pitching, defensive fundamentals, hitting mechanics, bunting and base running techniques.
PICTURE PERFECT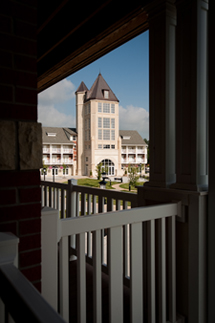 For creative professional images contact university photographer David Mayes at 785-532-6304 or photo@k-state.edu
For a gallery of Mayes' photos, go to: http://ksuphoto.zenfolio.com
OPPORTUNITIES
CLASSIFIED
• A recording of classified job opportunities is available 24 hours a day on the Employment Information Line, 785-532-6271.
• A list of employment opportunities is posted at www.k-state.edu/hr/
• For additional information, call 785-532-6277 or come to the Division of Human Resources in 103 Edwards Hall. Applications are accepted 8 a.m. - 5 p.m. weekdays.
UNCLASSIFIED
• A complete listing of vacancies can be seen at www.k-state.edu/affact/
• For additional information, call the office of affirmative action at 785-532-6220 or come by 214 Anderson Hall.
For previous issues click here
The next issue is June 23.
Submit items by noon June 17.
NEW SENATE PRESIDENT HOPEFUL ABOUT THIS YEAR'S 'FULL PLATE'

As K-State's new faculty senate president, A. Elizabeth "Betsy" Cauble, knows this year will have more than its fair share of challenges and excitement.
"The ongoing challenge is the budget and resources," Cauble said. "We're very appreciative that the legislature decided not to enact budget cuts for higher education. However, reducing costs and working with a limited budget is on everyone's mind and is a continuing challenge for everyone at K-State." Read more
PLAUDITS
K-STATE PROFESSOR TO SERVE ON PRESTIGIOUS UNITED NATIONS CLIMATE PANEL
K-State's Chuck Rice, university distinguished professor of agronomy, has been selected again to join other leading international scientists as part of the United Nations' Intergovernmental Panel on Climate Change. Read more
OH, BY THE WAY
REMINDER OF UNIVERSITY RECYCLING PROCEDURES FOR ELECTRONICS
With the announcement of the "Free Recycling for Education" program offered by Apple and featured in the May 26 edition of K-Statement, Harvard Townsend, chief information security officer, and Fran Willbrant, university controller, would like to remind campus department employees that university procedures must be followed before utilizing this service. Read more
MICROSOFT OFFICE 2010 FOR WINDOWS NOW AVAILABLE AT DISCOUNT
Office 2010 for Windows was released to the public Tuesday by Microsoft.
While local retailers are offering Office 2010 Professional for $499.99, faculty and staff can purchase Office 2010 Professional Plus for $79.95 under the K-State Student Select program. Present a current K-State ID at the K-State Student Union Computer Store, located on the first floor of the K-State Student Union. Read more
NEW NSF GK-12 STEM FELLOWSHIP PROGRAM AT K-STATE
A new National Science Foundation GK-12 Science, Technology, Engineering and Mathematics Fellowship Program entitled Infusing System Design and Sensor Technology in Education, or INSIGHT, kicked off this week at K-State. Read more
TRANSITION FROM ORACLE CALENDAR TO K-STATE ZIMBRA CALENDAR COMPLETE JUNE 28
K-State will conclude the transition from Oracle Calendar to K-State Zimbra Calendar on Monday, June 28, marking the end of the implementation to the K-State Zimbra Collaboration Suite. Read more
APPLIED AVIATION RESEARCH CENTER AT K-STATE AT SALINA PLAYS SIGNIFICANT ROLE IN CREATING NEW CLASS OF AIRCRAFT
K-State at Salina's Applied Aviation Research Center has spent the last several months working with Heliplane LLC, based in Milford. The result of their efforts is the AirTrailer, which is also known as an unmanned cargo autogyro glider -- a new class of aircraft. Read more
IT SECURITY'S 'RISKS OF SOCIAL NETWORKING' POWERPOINT SLIDES NOW AVAILABLE
The PowerPoint slides from the June 4 "Risks of Social Networking" presentation by Harvard Townsend, chief information security officer, are now available.
To download, visit http://www.k-state.edu/its/security/training/roundtables/presentations/SIRT_roundtable-RisksofSocialNetworking-Jun10.ppt
Interim editor: Greg Tammen
Coordinator: Julie Fosberg
Phone: 785-532-2535
Fax: 785-532-6418
E-mail: media@k-state.edu