K-STATE DESIGNATED A NATIONAL CENTER OF ACADEMIC EXCELLENCE IN INFORMATION ASSURANCE RESEARCH
K-State's Center for Information and Systems Assurance has been named a National Center of Academic Excellence in Information Assurance Research. The designation is made by the U.S. Department of Homeland Security and National Security Agency and is effective through 2015. Read more
NOTEWORTHY

Kimberly Kirkpatrick and colleagues presented "Scene Gist Categorization in Pigeons" and "Timing, Reward Processing and Choice Behavior in Wistar and Sprague-Dawley Rats," annual meeting of the Society for Quantitative Analysis of Behavior, May 27-29, San Antonio, Texas.
ON CAMPUS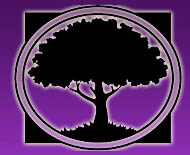 Three days of science, technology, engineering and math exploration are planned for more than 100 6th- and 7th-grade girls at K-State, today through Friday.
The 11th annual GROW, Girls Researching Our World, Summer Workshop will offer participants experience with laboratory and field activities in a variety of science, technology, engineering and mathematics areas such as "Heart of the Matter," "Botanical Prairie," "Chemistry and Art Connection," "Learning to Play with Robots" and "DNA: Beyond Goo."
The GROW program is sponsored by the K-State Women in Engineering and Science Program and features faculty, student and staff participants from around the university. GROW began in 1999 with a planning grant from the National Science Foundation and the first summer workshop was offered in 2000.
Girls will be attending from the following Kansas cities: Abilene, Allen, Bison, Burlington, Clay Center, Courtland, Derby, El Dorado, Fort Riley, Garden City, Garnett, Holcomb, Independence, Kansas City, Lansing, Lawrence, Leavenworth, Leawood, Lenexa, Leonardville, Manhattan, Marion, McPherson, Mission, Mulvane, Olathe, Overland Park, Park City, Pratt, Richmond, Rock, Spring Hill, St. Mary's, Tecumseh, Topeka, Valley Center, Waverly, Westmoreland, Wichita and Winona; as well as from Kansas City, Blue Springs, Independence and Lotawana, Mo.
For further information on the GROW Workshop, visit http://www.k-state.edu/grow.
PICTURE PERFECT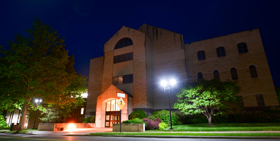 For creative professional images contact university photographer David Mayes at 785-532-6304 or photo@k-state.edu
For a gallery of Mayes' photos, go to: http://ksuphoto.zenfolio.com
OPPORTUNITIES
CLASSIFIED
• A recording of classified job opportunities is available 24 hours a day on the Employment Information Line, 785-532-6271.
• A list of employment opportunities is posted at www.k-state.edu/hr/
• For additional information, call 785-532-6277 or come to the Division of Human Resources in 103 Edwards Hall. Applications are accepted 8 a.m. - 5 p.m. weekdays.
UNCLASSIFIED
• A complete listing of vacancies can be seen at www.k-state.edu/affact/
• For additional information, call the office of affirmative action at 785-532-6220 or come by 214 Anderson Hall.
For previous issues click here
The next issue is June 16.
Submit items by noon June 10.
K-STATE PROFESSOR TAPS INTO TECHNOLOGY TREND IN DELIVERY OF CONFERENCE SPEECHES, TELENET 2 SERVICES AVAILABLE FOR USE
Doug Powell, associate professor of diagnostic medicine pathology, has given food safety presentations around the world in places such as New Zealand, Australia and even Lawrence, Kan. However, he has delivered them all without ever leaving the comfort of his own kitchen. Read more
PLAUDITS
RON WILSON NAMED AMBASSADOR FOR NATIONAL MULTICULTURAL WESTERN HERITAGE MUSEUM
Ron Wilson, a Kansas cowboy poet and rural development specialist at K-State, has been named the first outreach ambassador of the National Multicultural Western Heritage Museum in Fort Worth, Texas. Read more
OH, BY THE WAY
K-STATE TO HOST DIALOGUE ON SUSTAINABILITY
The Consortium for Environmental Stewardship and Sustainability and its partners will host the fifth annual Dialogue on Sustainability: Green Jobs -- Finding the Right Path Forward, Thursday, July 22, at the Leadership Studies Building. The consortium is headquartered at K-State, where administrative leadership is provided by the Center for Hazardous Substance Research in the College of Engineering. Read more
Interim editor: Greg Tammen
Coordinator: Julie Fosberg
Phone: 785-532-2535
Fax: 785-532-6418
E-mail: media@k-state.edu