K-STATE READIES FOR REACCREDIATION VISITS
Though the date is nearly two years away, dozens of Kansas State University faculty, staff, students and administrators are busily preparing for a reaccreditation visit by the Higher Learning Commission of the North Central Association of Colleges and Schools, set for April 9-11, 2012.
STATE BUDGET COMPLETED, LEGISLATURE ADJOURNS
The Kansas Legislature adjourned Tuesday, May 11, 2010, completing their work for the year. The Legislature enacted a balanced budget for the FY 2011 budget. This balanced budget holds the university at a flat budget for the upcoming fiscal year.
NOTEWORTHY

Brenda McDaniel, psychology, and student presented "Exploration of Empathic Concern and Anger Rumination Through Family Conflict," Midwestern Psychological Association annual meeting. April 29-May 1, Chicago, Ill.
On Campus
May 14-15
Commencement
Around 2,600 students are candidates for degrees from Kansas State University this spring. Commencement ceremonies will be Friday, May 14, and Saturday, May 15, on the K-State campus in Manhattan.
The class of 2010 is the 143rd to graduate from K-State since the first class in 1867.
Here's a complete listing of commencement ceremonies.
For previous issues click here
The next issue is May 19.
Submit items by noon May 13.
NEWLY PILOTED GPS PROGRAM NAVIGATES FRESHMEN TOWARD SUCCESS AT K-STATE
A program to help first-year students at Kansas State University with the transition to college will be expanded in fall 2010.
K-State's Guide for Personal Success program, or GPS, is a collaborative effort between the university's student life and academic services. It will be offered in the fall to every first-year student at K-State.
PLAUDITS
THREE K-STATE ENTOMOLOGY PROFESSORS RECEIVE HONORS FROM THE NORTH CENTRAL BRANCH OF THE ENTOMOLOGICAL SOCIETY OF AMERICA
Three Kansas State University entomology faculty members are recipients of honors from the North Central Branch of the Entomological Society of America.
Read more
LESLIE SELECTED AS HONORARY MEMBER OF HUNGARIAN ACADEMY OF SCIENCES

John Leslie, department head and professor of plant pathology, was recently selected as an honorary member of the Hungarian Academy of Sciences, or HAS.
Read more
PICTURE PERFECT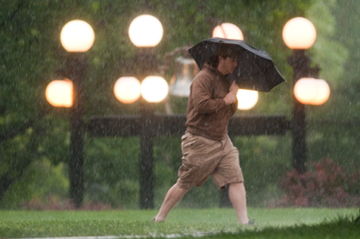 **Walk-in portraits for faculty and staff are from 10 a.m. to noon and 1 to 3 p.m. Tuesday, May 18. Photo Services is located in Studio B of Dole Hall.**
For creative professional images contact university photographer David Mayes at 785-532-6304 or photo@k-state.edu
For a gallery of Mayes' photos, go to: http://ksuphoto.zenfolio.com
OH, BY THE WAY
FIFTY-TWO FACULTY MEMBERS TAKE EMERITUS FOR THE 2009-2010 ACADEMIC SCHOOL YEAR
Emeritus has been earned by 52 Kansas State University faculty members for the 2009-2010 academic school year. Emeritus status has been earned by 52 Kansas State University faculty members.
Read more
OPPORTUNITIES
CLASSIFIED
• A recording of classified job opportunities is available 24 hours a day on the Employment Information Line, 785-532-6271.
• A list of employment opportunities is posted at www.k-state.edu/hr/
• For additional information, call 785-532-6277 or come to the Division of Human Resources in 103 Edwards Hall. Applications are accepted 8 a.m. - 5 p.m. weekdays.
UNCLASSIFIED
• A complete listing of vacancies can be seen at www.k-state.edu/affact/
• For additional information, call the office of affirmative action at 785-532-6220 or come by 214 Anderson Hall.
Interim editor: Greg Tammen
Coordinator: Julie Fosberg
Phone: 785-532-2535
Fax: 785-532-6418
E-mail: media@k-state.edu