K-STATE'S NEW SCHOOL OF LEADERSHIP STUDIES BUILDING TO BE DEDICATED APRIL 16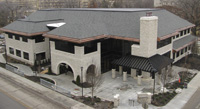 A dedication ceremony for K-State's new School of Leadership Studies building will be 1 p.m. Friday, April 16. The new building is on the corner of Petticoat Lane and Mid-Campus Drive.
A reception and building tours will follow the ceremony, which is open to the public.
NOTEWORTHY

Kathrine Walker Schlageck, Beach Museum of Art, published the chapter "Schools in the 21st Century" in "An Alliance of Spirit: Museum and School Partnerships," eds. Kim Fortney and Beverly Sheppard, The American Association of Museums Press.
On Campus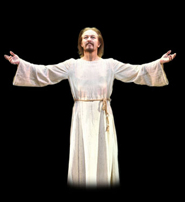 April 19
McCain Performance Series: 'Jesus Christ Superstar'
7:30 p.m., McCain Auditorium. The first masterpiece from the legendary writing team of Tim Rice and Andrew Lloyd Webber features hits including "I Don't Know How to Love Him" and "Everything's Alright." Ted Neeley, star of the motion picture and original Broadway production, will appear in the title role. Ticket information is available at http://www.k-state.edu/mccain/ or by calling 532-6428.
For previous issues click here
The next issue is April 21.
Submit items by noon April 15.
EDUCATION PAYS

At K-State, a paycheck, insurance and retirement plan aren't the only benefits for full-time employees.
The university's tuition assistance program provides a substantial benefit, covering the cost of tuition for a three-hour class once a semester.
PLAUDITS
PUNTNEY HONORED FOR HER WORK WITH K-STATE'S COLLEGIATE MEDIA

Linda Puntney, director of student publications at K-State, received two awards at the College Media Advisers Convention, March 13-16, in New York City.
They are the 2010 Reid H. Montgomery Distinguished Service Award for outstanding contributions to college media and college media advising, and the Charles R. O'Malley Award for excellence in teaching.
Read more
MASTER OF PUBLIC HEALTH PROGRAM RECOGNIZES FREEMAN

Outstanding accomplishments in public health and contributions to K-State's Master of Public Health program have earned a faculty member honors.
The 2010 outstanding Master of Public Health faculty honoree was Lisa Freeman, associate vice president for innovation at K-State at Olathe and a veterinarian and professor of pharmacology in the department of anatomy and physiology at K-State's College of Veterinary Medicine.
Read more
PICTURE PERFECT

**Walk-in portraits for faculty and staff are from 10 a.m. to noon and 1 to 3 p.m. Tuesday, April 20. Photo Services has moved to Dole Hall.**
For creative professional images contact university photographer David Mayes at 785-532-6304 or photo@k-state.edu
For a gallery of Mayes' photos, go to: http://ksuphoto.zenfolio.com
OH, BY THE WAY
EXPERT ON HELPING STUDENTS SUCCEED IN THE FIRST YEAR OF COLLEGE WILL DELIVER CHESTER E. PETERS LECTURE APRIL 16
An expert on how colleges and universities can make a student's first year a success will present K-State's 2010 Chester E. Peters Lecture on Student Development.
Mary Stuart Hunter will discuss "Moving Beyond Osmosis: Institutional Responsibilities for First-Year Student Success" at 10 a.m. Friday, April 16, in Forum Hall at the K-State Student Union. The lecture is free and open to the public.
Read more
K-STATE'S INTERIOR DESIGN PROGRAM EARNS REACCREDITATION
The Council for Interior Design Accreditation has reaccredited K-State's bachelor's degree program in interior design.
Accreditation is based on a program's compliance with 16 standards and more than 100 indicators of quality including faculty qualifications, facilities and resources, comprehensiveness of curriculum and evidence of student learning. K-State is among the 167 interior design programs based in North America that are accredited by the council.
Read more
NASA CHIEF SCIENTIST TO GIVE UNIVERSITY DISTINGUISHED LECTURES APRIL 20 AND 21 AT K-STATE AT SALINA
Dennis M. Bushnell, chief scientist at NASA Langley Research Center, will give two presentations at K-State at Salina as part of the University Distinguished Lecture Series.
Bushnell will present "Societal Future States: The Future of Technology and the Human Race" at 7 p.m. Tuesday, April 20, in the College Center Conference Room. He will discuss the societal impacts of technological advancements and the human race's responsibility for future advancements. The presentation is a preview he will give to the World Future Society in July.
Read more
OPPORTUNITIES
CLASSIFIED
• A recording of classified job opportunities is available 24 hours a day on the Employment Information Line, 785-532-6271.
• A list of employment opportunities is posted at www.k-state.edu/hr/
• For additional information, call 785-532-6277 or come to the Division of Human Resources in 103 Edwards Hall. Applications are accepted 8 a.m. - 5 p.m. weekdays.
UNCLASSIFIED
• A complete listing of vacancies can be seen at www.k-state.edu/affact/
• For additional information, call the office of affirmative action at 785-532-6220 or come by 214 Anderson Hall.
Editor: Katie Mayes
Coordinator: Julie Fosberg
Phone: 785-532-6415
Fax: 785-532-6418
E-mail: media@k-state.edu