FOUR FACULTY HONORED WITH THE COMMERCE BANK OUTSTANDING UNDERGRADUATE TEACHING AWARD
Four K-State faculty members are being recognized with the Commerce Bank Outstanding Undergraduate Teaching Award.
This year's recipients are James DeVault, professor of electrical and computer engineering; Hamilton Fout, assistant professor of economics; Scott Hendrix, instructor of finance; and LaBarbara James Wigfall, associate professor of landscape architecture and regional and community planning.
NOTEWORTHY

Angela Powers, journalism and mass communications, presented "Ethics of Journalism and Responsible Press," Kuwait Journalists' Association, March 8, Kuwait.
On Campus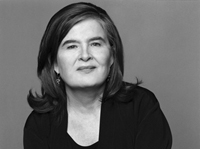 April 2
Reading: Honor Moore
3:30 p.m., 212 K-State Student Union. Moore is a memoirist and poet. She is the author of "The Bishop's Daughter," "Darling," "Red Shoes, Poems from the Women's Movement," and others. A book-signing follows.
For previous issues click here
The next issue is April 7.
Submit items by noon April 1.
SAFEZONE ONLINE TRAINING GIVES K-STATERS SKILLS TO HELP AT-RISK STUDENTS

How should a professor respond to a student who is expressing symptoms of depression or suicidal tendencies? What does one say and how does one say it? These are questions that a recently-implemented K-State at-risk training program is addressing.
PLAUDITS
ALEXANDER EARNS MASTER AVIATION EDUCATOR ACCREDITATION

Raylene Alexander, assistant professor of aviation at K-State at Salina, has earned Master Aviation Educator accreditation.
Alexander is one of only 22 Kansas teachers of aviation and one of seven K-State at Salina faculty members to earn the accreditation.
Master Aviation Educator accreditation, offered through Master Instructors LLC, recognizes individuals who work as professional teachers of aviation in industry but who do not hold Federal Aviation Administration instructor certification.
Read more
BENTON EARNS FELLOW STATUS IN THE AMERICAN EDUCATIONAL RESEARCH ASSOCIATION

Stephen Benton, K-State professor of special education, counseling and student affairs, has been selected a Fellow of the American Educational Research Association. Benton is one of 67 scholars to earn the honor this year. His induction ceremony will be May 1 at the 91st annual meeting of the American Educational Research Association in Denver, Colo.
Fellow selection is based on exceptional scientific or scholarly contributions to education research or significant contributions to the field through the development of research opportunities and settings. Fellows must be nominated by peers, selected by the association's Fellows Program Committee and approved by the association's council.
Read more
KANSAS HOUSE AND SENATE PASS RESOLUTIONS RECOGNIZING THE CENTENNIAL OF K-STATE'S JOURNALISM PROGRAM
The Kansas House of Representatives and Senate passed resolutions March 23 congratulating K-State's A. Q. Miller School of Journalism and Mass Communications on its 2010 centennial celebration.
Read more
HUMAN ECOLOGY FACULTY RECOGNIZED FOR MAKING A DIFFERENCE
Three faculty from K-State's College of Human Ecology have been recognized for their outstanding work.
Read more
PICTURE PERFECT

**Walk-in portraits for faculty and staff are from 10 a.m. to noon and 1 to 3 p.m. Monday, April 5. Photo Services' studio is at 102 Power Plant.**
For creative professional images contact university photographer David Mayes at 785-532-6304 or photo@k-state.edu
For a gallery of Mayes' photos, go to: http://ksuphoto.zenfolio.com
OH, BY THE WAY
LOOKING INWARD TO BE THE FOCUS OF K-STATE'S 7TH ANNUAL DIVERSITY SUMMIT
Supporting diverse faculty in higher education will be the focus of K-State's seventh annual Diversity Summit, from 8 a.m. to 4:30 p.m. Friday, April 9, in the Ballroom of the K-State Student Union. This year's theme is "Looking Inward, Enhancing our Effort, Supporting Diverse Faculty."
Read more
CANDIDATES FOR CIO/VICE PROVOST FOR IT COMING TO CAMPUS
The search committee for the chief information officer/vice provost for information technology services has invited three candidates to campus for interviews on April 1, 6 and 7. All faculty and staff are invited to attend the open forums.
Read more
BEACH MUSEUM HOSTING WORKSHOP ON 'MOVING' MUSEUM EXPERIENCES FOR CHILDREN
An expert on using physical movement to engage children in the art experience is having a workshop at K-State Marianna Kistler Beach Museum of Art in April.
Read more
DEADLINE FOR BIG 12 FACULTY FELLOWSHIP IS MAY 3
Applications will soon be due for the Big 12 Faculty Fellowship.
This program, offered at all of the Big 12 institutions, is designed to stimulate scholarly activities in the areas of teaching, research and service. Recently, a mentoring and networking component also was added to facilitate the establishment of contacts and networks for new faculty with outstanding individuals in their discipline at other Big 12 universities.
Read more
WOMEN OF K-STATE TO ATTEND AHN TRIO PERFORMANCE AT MCCAIN AUDITORIUM
The Women of K-State will be attending the McCain Performance Series presentation of The Ahn Trio as a ladies' night out activity Friday, April 9. The group will meet at 6:30 p.m. in the Kemper Gallery on the main floor of the K-State Student Union for light refreshments and conversation. After the performance, dessert will be served in the south lobby of McCain Auditorium with time to meet and greet The Ahn Trio. Discounted tickets are available for Women of K-State faculty, staff and students. For more information visit http://www.k-state.edu/women/events.
OPPORTUNITIES
CLASSIFIED
• A recording of classified job opportunities is available 24 hours a day on the Employment Information Line, 785-532-6271.
• A list of employment opportunities is posted at www.k-state.edu/hr/
• For additional information, call 785-532-6277 or come to the Division of Human Resources in 103 Edwards Hall. Applications are accepted 8 a.m. - 5 p.m. weekdays.
UNCLASSIFIED
• A complete listing of vacancies can be seen at www.k-state.edu/affact/
• For additional information, call the office of affirmative action at 785-532-6220 or come by 214 Anderson Hall.
Editor: Katie Mayes
Coordinator: Julie Fosberg
Phone: 785-532-6415
Fax: 785-532-6418
E-mail: media@k-state.edu