K-STATE TAKES PART IN RECYCLEMANIA


For the second year, K-State is competing in the 10-week national Recyclemania program, a friendly competition among colleges and universities that aims to promote recycling on campus.
So far the campaign has collected 111,911 pounds of recyclable materials, which is 4.5 pounds per person at K-State.
NOTEWORTHY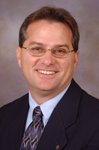 Joe Aistrup, political science, and colleague published "Kansas Politics and Government: The Clash of Political Cultures," University of Nebraska Press, March 2010.
On Campus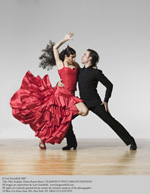 McCain Performance Series: Flamenco Vivo Carlota Santana
7:30 p.m., McCain Auditorium. The company of authentic Flamenco dancers and live musicians brings universal themes of pride, sorrow, love and passion to the stage. Call 532-6428 for tickets.
For previous issues click here
The next issue is March 10.
Submit items by noon March 4.
K-STATE TO HEAD THE NATIONAL CENTER OF EXCELLENCE FOR EMERGING AND ZOONOTIC ANIMAL DISEASES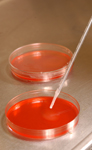 K-State's expertise in vaccine development, diagnostics, animal disease detection and education programs formed the basis for the university's selection as a Center of Excellence for Emerging and Zoonotic Animal Diseases by the Department of Homeland Security, said K-State President Kirk Schulz. K-State will receive $12 million over the next six years.
K-State will partner with Texas A&M University's Foreign Animal and Zoonotic Disease Defense Center to co-lead the Science and Technology Directorate's efforts to involve university researchers in zoonotic and animal disease detection.
Juergen Richt, a Regents Distinguished Professor in K-State's College of Veterinary Medicine, is principal investigator and the center's director.
OH, BY THE WAY
OPEN FORUMS ABOUT NEW ZIMBRA CALENDAR TO BEGIN
Beginning March 5, K-State's information technology services will host a series of open forums to provide information about and demonstrate the new K-State Zimbra Calendar.
Read more
POET CURTIS CRISLER TO GIVE READING FOR K-STATE'S CHILDREN'S LIT CONFERENCE MARCH 6
Poet Curtis Crisler will read from his work and act as keynote speaker for K-State's upcoming conference on children's literature.
Read more
YALE EXPERT ON GLOBAL POVERTY AND JUSTICE TO PRESENT UNIVERSITY DISTINGUISHED LECTURE AT K-STATE MARCH 8
Thomas Pogge, a professor of philosophy and international affairs at Yale University, will present "Human Rights and Global Justice" at 6:30 p.m. Monday, March 8, at the K-State Alumni Center.
The lecture is part of the University Distinguished Lecture Series and is free and open to the public.
Read more
OPPORTUNITIES
CLASSIFIED
• A recording of classified job opportunities is available 24 hours a day on the Employment Information Line, 785-532-6271.
• A list of employment opportunities is posted at www.k-state.edu/hr/
• For additional information, call 785-532-6277 or come to the Division of Human Resources in 103 Edwards Hall. Applications are accepted 8 a.m. - 5 p.m. weekdays.
UNCLASSIFIED
• A complete listing of vacancies can be seen at www.k-state.edu/affact/
• For additional information, call the office of affirmative action at 785-532-6220 or come by 214 Anderson Hall.
Editor: Katie Mayes
Coordinator: Julie Fosberg
Phone: 785-532-6415
Fax: 785-532-6418
E-mail: media@k-state.edu