K-STATE HAS THE BEST NONPROFIT SECTOR INTERNSHIP PLACEMENT RATE IN THE NATION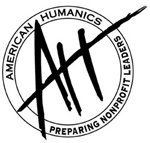 The American Humanics/nonprofit leadership focus program at K-State is being recognized as the best among American Humanics Academic Alliance members at placing students in nonprofit sector internships.
NOTEWORTHY

Ray Yunk, architectural engineering and construction science, has been selected as a merit reviewer for financial assistance funding opportunities for the U.S. Department of Energy, National Energy Technology Laboratory. The program is titled "Recovery Act: Advanced Energy Efficient Building Technologies."
On Campus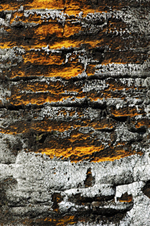 Armon Means' "Structural Formalities," a 2009 digital pigment print
THROUGH DEC. 24
Beach exhibition: 'Renewal: K-State Art Department Faculty Biennial'
This exhibition features work by K-State art department faculty over the past two years. On display through Dec. 24 at the Beach Museum.
For previous issues click here
The next issue is Jan. 13
Submit items by noon Jan. 7
2009 ALL-UNIVERSITY CAMPAIGN REACHES RECORD PARTICIPATION
K-State faculty and staff members broke records this year with the highest participation rate in the history of the annual All-University Campaign. The campaign is an internal fundraising effort run by faculty and staff volunteers.
PLAUDITS
MARTIN TO BE HONORED FOR DIVERSITY EFFORTS

Dawne Martin, the College of Business Administration's assistant to the dean for diversity, is being honored for her work with the Commerce Bank Presidential Faculty/Staff Award for Distinguished Services to Historically Underrepresented Students.
Since joining K-State's College of Business Administration in 1998, Martin has enthusiastically worked on issues of diversity.
Read more
GROSS RENEWS MASTER CERTIFIED FLIGHT INSTRUCTOR ACCREDITATION FOR FOURTH TIME

William "Bill" Gross, chief pilot and professor of aviation at K-State at Salina, has renewed his Master Certified Flight Instructor accreditation for a fourth time.
Gross, who has held the professional accreditation continuously since 2003, is one of only 54 flight instructors worldwide to earn the credential four times. He also is one of only 19 master certified flight instructors in Kansas.
Read more
OH, BY THE WAY
K-STATE DOCUMENTARY ON THE HARDSHIPS OF RESERVE DEPLOYMENT AIRING ON KANSAS PUBLIC TELEVISION STATIONS IN DECEMBER
A new K-State documentary that captures how deployment affects the families of military reservists will air on public television stations in Topeka and Wichita starting Dec. 17.
"On Our Behalf: Supporting Guard and Reserve Families" looks at how deployment affects the families of reservists who have been activated in support of U.S. military operations in Iraq, Afghanistan, Kosovo and other countries. The film, about the sacrifices of citizen soldiers' families, is the first project from K-State's new Institute for the Health and Security of Military Families.
Read more
OPPORTUNITIES
CLASSIFIED
• A recording of classified job opportunities is available 24 hours a day on the Employment Information Line, 785-532-6271.
• A list of employment opportunities is posted at www.k-state.edu/hr/
• For additional information, call 785-532-6277 or come to the Division of Human Resources in 103 Edwards Hall. Applications are accepted 8 a.m. - 5 p.m. weekdays.
UNCLASSIFIED
• A complete listing of vacancies can be seen at www.k-state.edu/affact/
• For additional information, call the office of affirmative action at 785-532-6220 or come by 214 Anderson Hall.
Editor: Katie Mayes
Coordinator: Julie Fosberg
Phone: 785-532-6415
Fax: 785-532-6418
E-mail: media@k-state.edu