Leadership Communication Doctoral Students
Below is a directory of students currently enrolled in the Leadership Communication Doctoral program at Kansas State University. Read on to learn more about their interests, research, and contact information.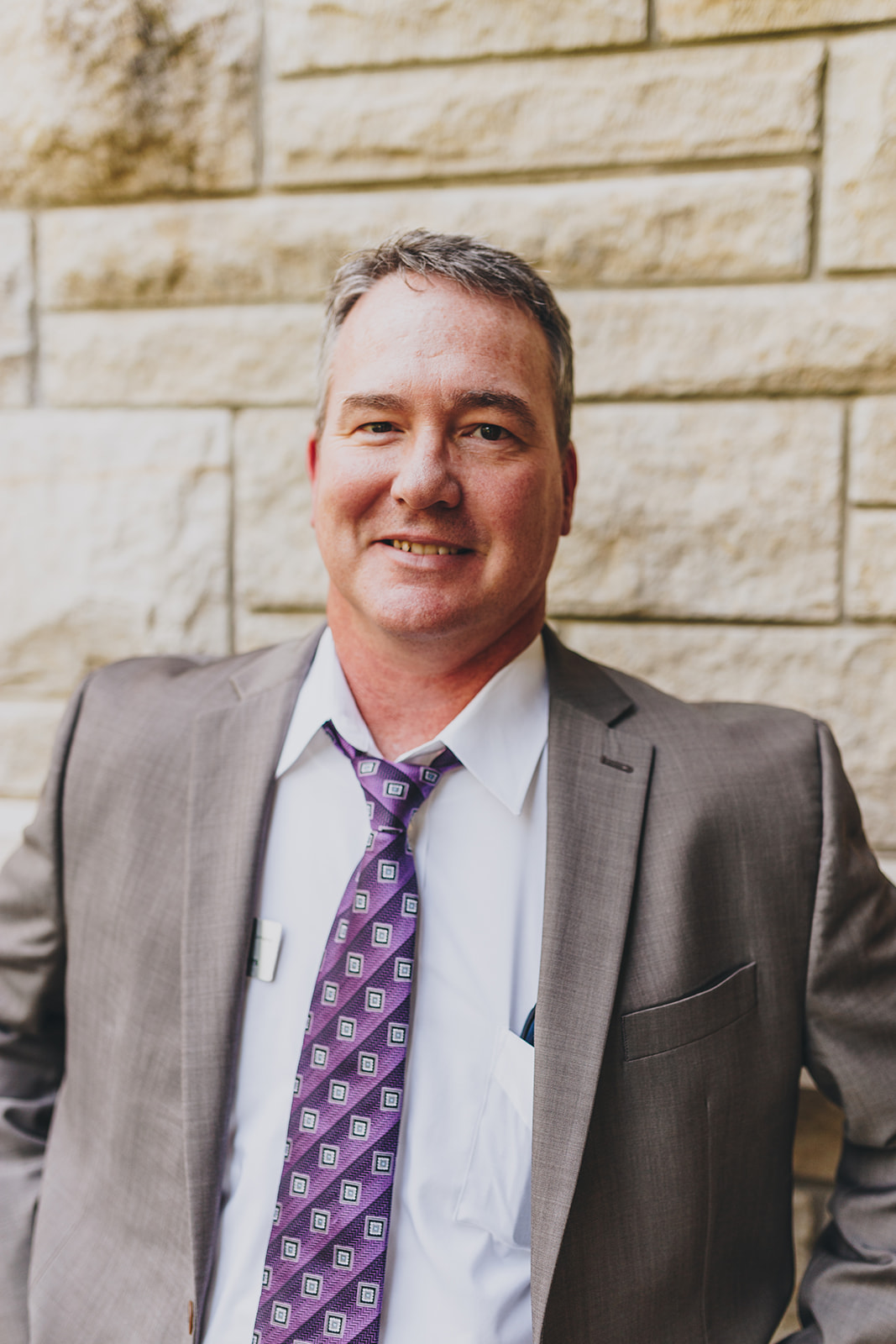 Dominic Barnes

Current Work: Coordinator of Fort Riley and Military Student Services, K-State Global Campus
Education: B.A., A.A. in Liberal Arts, M.A. in Modern Languages, Graduate Certificates in Advising and Social Justice Education, U.S. Army Noncommissioned Officer Education in Senior Leaders Course
As a member of both the academic and veteran communities, Dominic strives to be an effective change agent driving policy toward categorical and intersectional success in transition for military-connected students. The doctoral program is his vehicle for research and practice to improve institutional support for the military community by developing proactive, integrative processes and systems. As the parent of a soldier and grandparent to two young military children, his interests are not only to understand the past and improve the present, but to ensure generational engagement with higher learning supported by policy, provided with quality.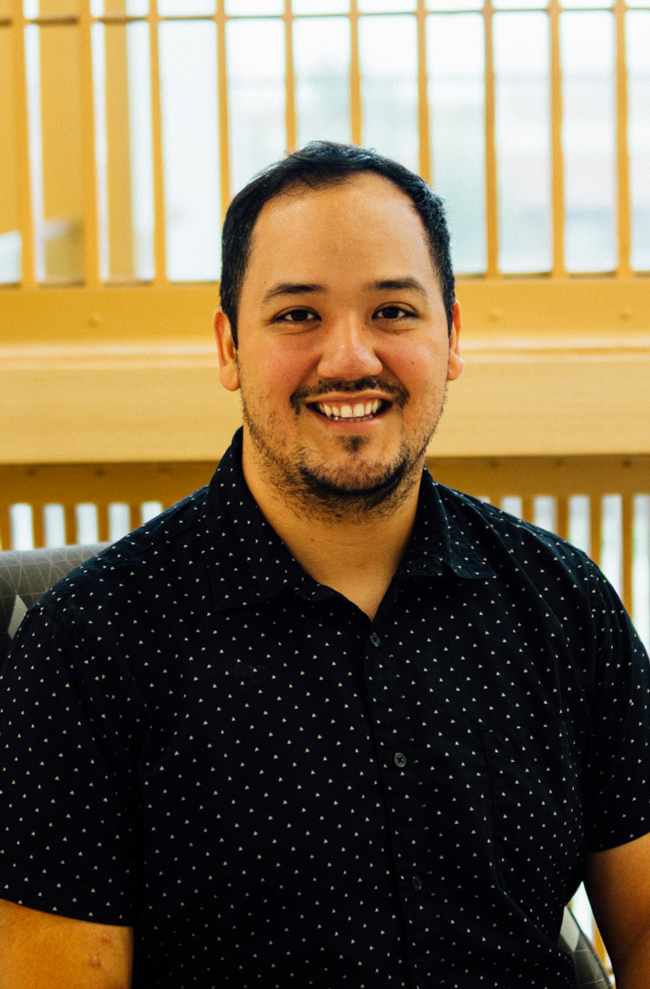 Mac Benavides

Current Work: Graduate research assistant, Staley School of Leadership Studies
Education: B.S. in Secondary Education, B.A. in Modern Languages, M.A. in Student Affairs Administration
Mac is most concerned about exploring the questions of how leaders create, or do not create, inclusive spaces in their organizations and communities through their leadership. He believes intercultural competence is a cornerstone of successful leadership development, and he is interested in learning more about how individuals come to see themselves as intercultural leaders of change. He joined the doctoral program because of his personal and professional experiences with culture and leadership, and he believes the community engagement component of this interdisciplinary degree will allow him to continue to explore the intersection of these two in a hands-on manner.
Sakshi Bhati

Current Work: Graduate teaching assistant, A.Q. Miller School of Journalism and Mass Communications
Education: B.S. in Communication, M.A. in Communication
The issues that concern Sakshi the most are stigmatized mental health concerns in women, misuse of freedom of speech over social media, immigrant women and their mental health, gender discrimination at workplace, and intercultural communication.
The research questions that inform her doctoral course work are: How can pedagogy keep our youth educated and involved in intercultural paradigms such as racial equality, gender equilibrium? What is the role of leadership in educating people about mental health issues? How does the emerging social media aspects like body image, meme culture, online hate speech contribute toward increasing mental health issues such as depression, borderline personality disorder in women?
Sakshi joined this program because its interdisciplinary approach gives the students the platform to study and research leadership in all areas of communication. It offers the opportunity to not only research and educate but create a difference in the field of communication. It aspires to enhance the societal wellbeing and she aims to further contribute towards community enhancement through applied research and pedagogy.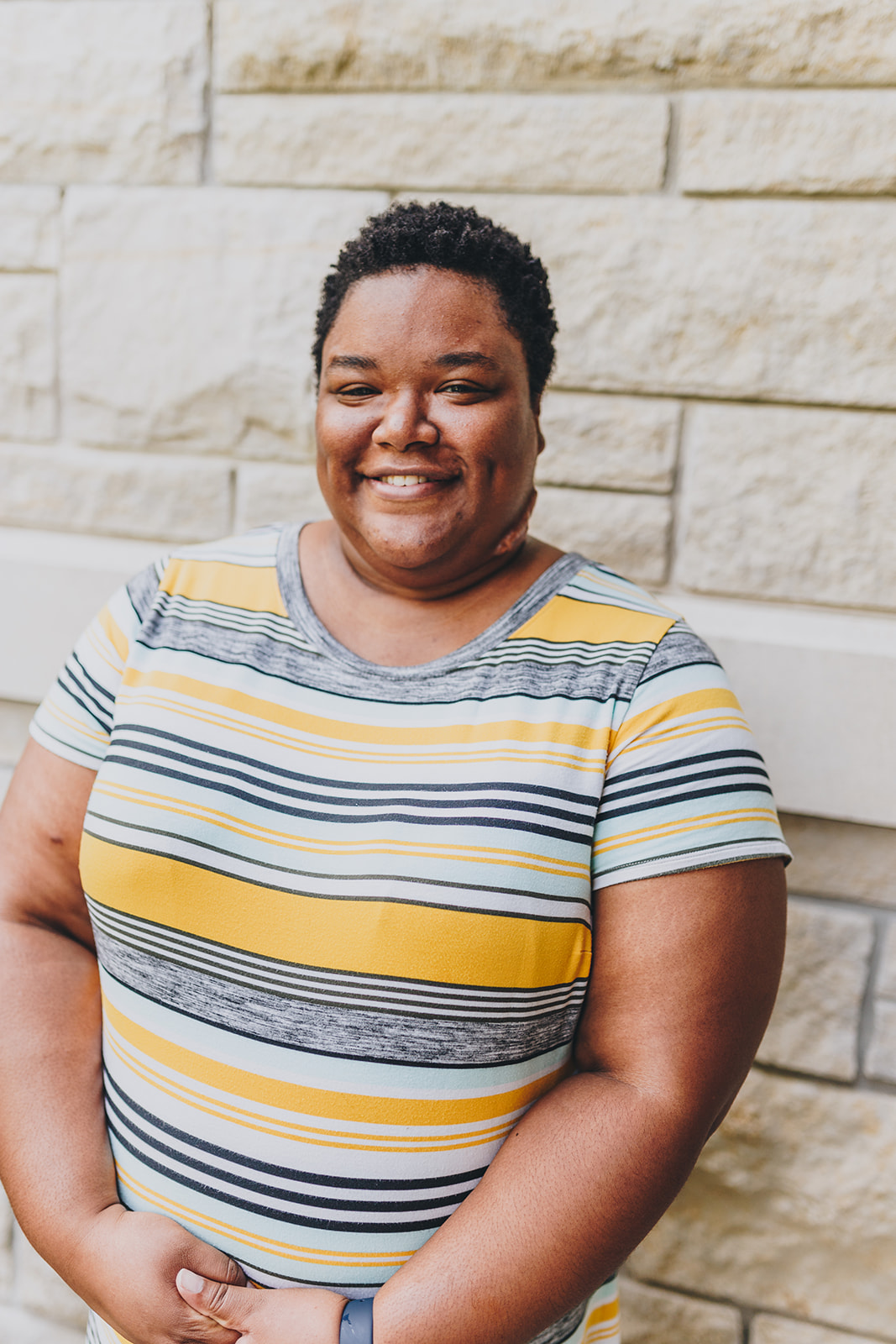 Jurdene Coleman

Current Work: Mental health services supervisor, Pawnee Mental Health
Education: B.S. in Psychology, M.S. in Family Studies and Human Services
Jurdene is passionate about motivating young people to be civically engaged in their local communities. She co-led the development of the grassroots organization, Women's March MHK, that was incremental in her own campaign for a seat on the USD 383 Board of Education. In 2017, Jurdene was among three women elected to serve the local school district. She is also interested in nonprofit leadership development and how organizational leaders can nurture employees to emerge as leaders from within organizations. Jurdene hopes to learn more about leadership identity development in members of diverse populations in predominantly white organizations.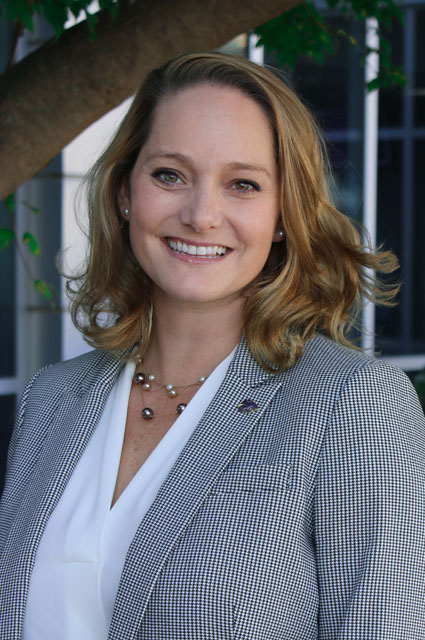 Lindsey Dreiling

Current Work: Executive director of aviation strategy, KSU Polytechnic Campus
Education: B.S. in Professional Piloting and Aviation Technology Management, M.S. in Counseling and Student Development
Lindsey has spent over 15 years immersed in aviation. As Deputy Director for the Kansas Department of Transportation Aviation Division, Lindsey's primary focus is supporting the air transportation system and delivering powerful solutions for the state of Kansas by synchronizing the Division's mission and goals with the broader state transportation vision. She is particularly interested in engaging our aviation communities and building necessary pipelines to feed the aviation ecosystem in Kansas. This includes addressing the current workforce shortages. There are many organizations trying to tackle these issues and she believes empowering communities with strong networks to lead through transitions will improve communication and engagement. She is interested in connecting leaders to leaders and unifying initiatives to increase the footprint of their efforts.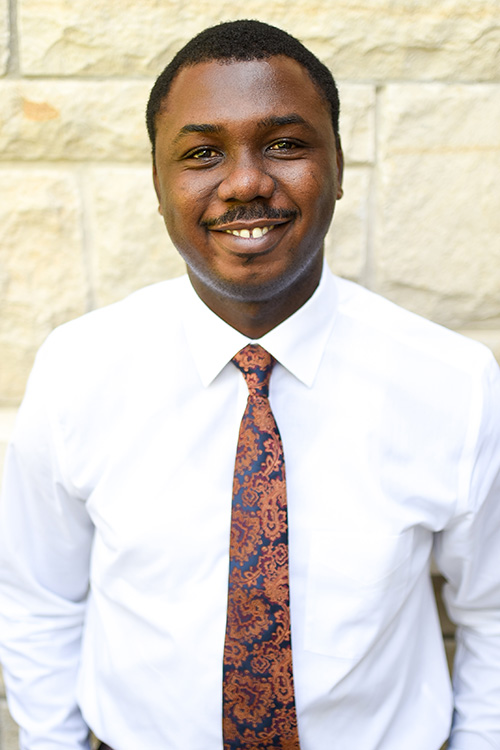 Onyedikachi Ekwerike

Current Work: Graduate teaching assistant, public speaking, Kansas State University
Education: B.S. in Psychology, M.S. in Clinical Psychology
Onyedikachi is committed to improving access to maternal mental healthcare for women in Nigeria. He is also very passionate about helping young, non-profit executives develop leadership capacity to increase impact in their communities. He is interested in exploring the correlation between emotional intelligence, listening and leadership effectiveness among nonprofit executives and the impact that leadership coaching has on the leadership capacity of nonprofit executives and organizational outcomes. The Leadership Communication doctoral program will help him develop his research and leadership skills, which will allow him to better evaluate the impact of his community interventions as well as engage and learn from leaders in the nonprofit space. This new learning will also help him build on his existing leadership competencies, thus making him a better leader to drive change in his community.
Jeffrey Johansen

Current Work: Marketing executive, Hanes Brands International
Education: B.A. in Government, M.B.A. with a Concentration in Marketing
Jeff has over 25 years of experience in business with a focus in consumer products and innovation. This has driven his academic interest in transformational leadership and organizational change. The Leadership Communication doctoral program will help to equip him with the skills to evolve his work with organizations to improve effectiveness and receptivity to change, particularly in the area of disruptive innovation.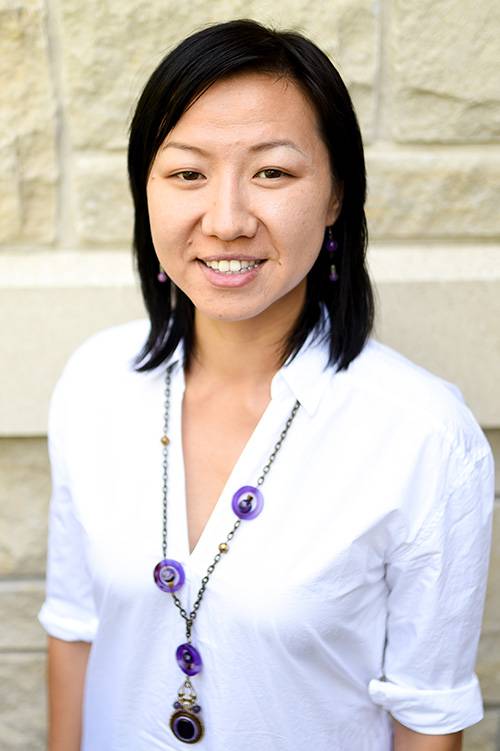 Saya Kakim

Current Work: Graduate assistant coordinator for departmental initiatives, Honors House, Kansas State Housing and Dining Services
Education: M.S. in Economics, B.S. in Economics
Saya is the co-founder of "Best for Kids" Public Foundation in Astana, Kazakhstan. The issues that she is most concerned about are poverty, access to education, culturally appropriate leadership for a diverse group, and intercultural communication. The Leadership Communication doctoral program will help to equip her as she devises replicable sustainable models for community-based organizations as she works to address social issues in Central Asia.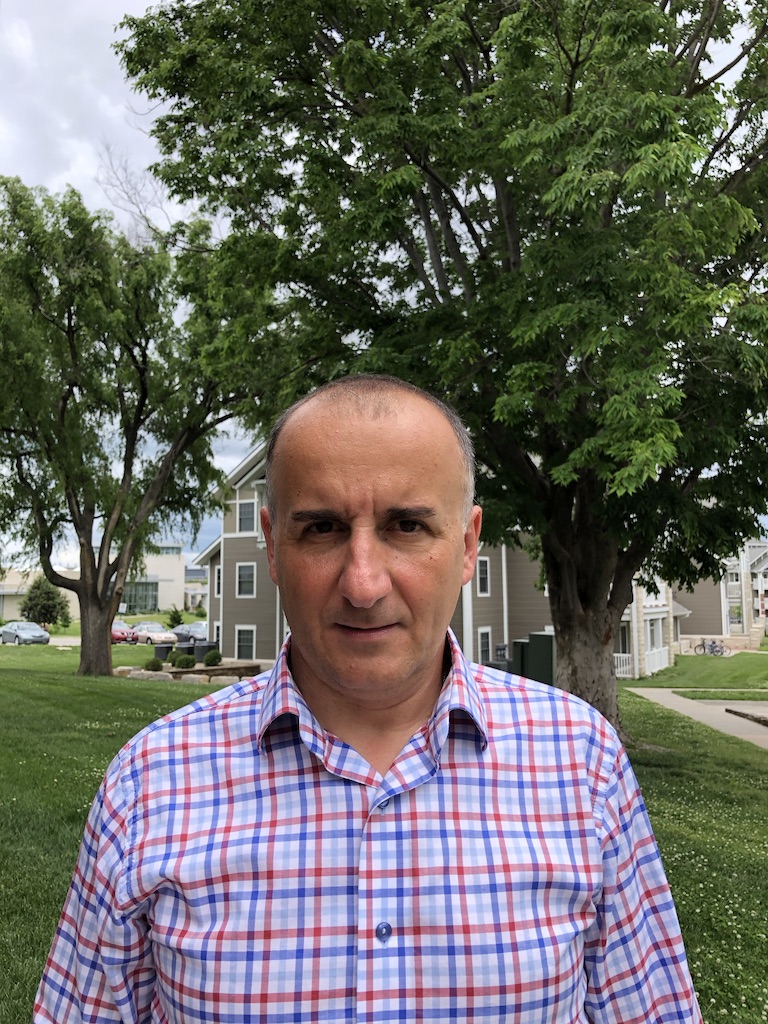 Tamas Kowalik

Current Work: Graduate research assistant, Kansas Leadership Center
Education: B.A. in Political Science, M.P.A. in Adaptive Leadership
Tamas is committed to contributing to a value change in Hungary to increase its innovative capacity and development potential. He is also passionate about education and would like to contribute to the development of a new generation of transformational leaders of competence and character. To serve these goals, in his research, he wants to develop a deeper understanding about the practice of leadership and the ways people can be mobilized to exercise leadership in systems built around strong authority. By depending on the skills and knowledge acquired at Harvard Kennedy School, and his past experience, through his research and work with the Staley School of Leadership Studies and the Kansas Leadership Center, he would like to strengthen his leadership capacity and professional network.
Monica Macfarlane

Current Work: Assistant graduate program coordinator; administrative assistant to the department head; Director of the International Grains Program Institute, Kansas State University
Education: B.A. in Political Science, Certificate in Primary Text Studies, M.P.A. with an emphasis in state and local government
The issues that concern Monica the most are a lack of transparency in public administrative actions, the current state of political polarization and incivility in public discourse, and coercive intergovernmental relations.
Questions that inform her work include: What personal motivations or biases influence leaders to engage in courses of action that are counteractive to the common good? What communication tools can be developed to civilly address differing expectations and values?
Monica is passionate about public service and promoting civic engagement within local communities. She chose the Leadership Communications program because she believes it will complement and enhance skills developed during her graduate studies in public administration. It is her goal to leverage the knowledge and skills gained through this program to address community issues such as land use, civil asset forfeiture policy reform, and incivility in political discussion.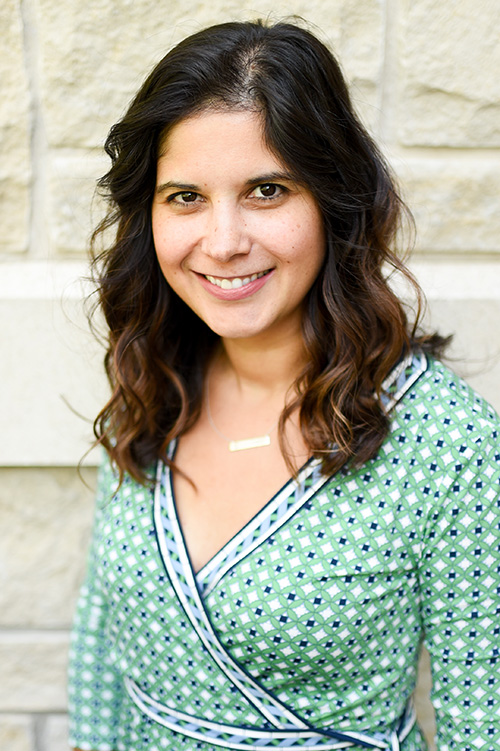 Roberta Maldonado Franzen

Current Work: Director of talent solutions
Education: B.S. in Psychology, M.S. in Human Resources Administration
Roberta is passionate about seeking ways to aid organizations to drive strategic organizational objectives and influence industry to remain innovative and continue to contribute to the improvements of the community. Through her doctoral coursework, she is exploring tools and resources that are applicable to drive change within different cultures. The Leadership Communication doctoral program will further enhance her education and contribute to improving services by driving change in higher education.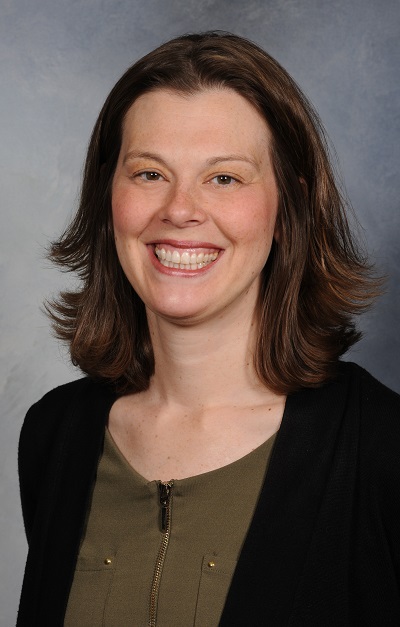 Aliah Mestrovich Seay

Current Work: 4-H youth development specialist, culture and communication skill development
Education: B.S. in Clinical Psychology in French, M.A. in Counseling Psychology, Marriage and Family Therapy; Licensed Clinical Marriage and Family Therapist, Kansas Board of Behavioral Sciences
With over 20 years of cumulative experience in K-12, higher education, and the not-for-profit sectors, Aliah's professional and research interests involve intercultural coaching and training techniques that focus on cultural identity development, mindfulness, and finding innovative ways to engage with difference differently. She is most concerned of the state of incivility and polarization in our society, and the inability to make reasoned public judgment for the common good. She would like to more fully experience what it is like to be a practitioner scholar and foster inclusive intercultural teaching, learning and work experiences in higher education.
Susan Metzger

Current Work: Senior executive administrator to the Dean, K-State College of Agriculture; director, K-State Research and Extension
Education: B.S. in Biological Sciences, M.S. in Biological Sciences
Susan is most concerned about long-term conservation and sustainable use of our water supplies and natural resources. She seeks to explore the role that comprehensive public outreach and engagement can play in decision-making processes and whether or not a more engaged citizenry will result in better policy development. The Leadership Communication doctoral program will provide her with a cross-disciplinary experience and a combination of in-classroom and applied learning.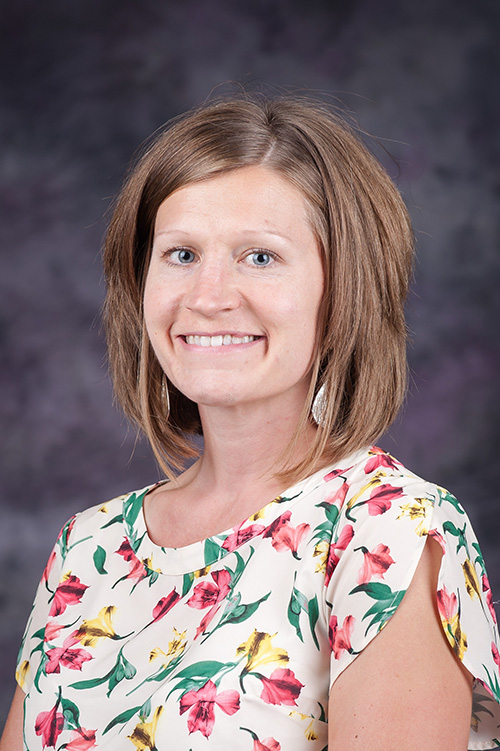 Kiley Moody

Current Work: Managing director, Scholar Services
Education: B.A. in Justice Studies, M.S. in College Student Personnel Administration
Kiley is passionate about the issues of equity vs equality, accessibility to education and resources, understanding and appreciating differences, and exploring the decline in young men engaging in organizations and leadership roles. Through storytelling and narratives, Kiley explores how one can motivate people to get involved and stay involved. She is also interested in exploring higher education's role in equipping people to navigate complex challenges and exercise leadership. Kiley understands that leadership is not a position. Through her work with the Leadership Communication doctoral program, she wants to help people feel empowered to make a difference in their community, neighborhood, and beyond.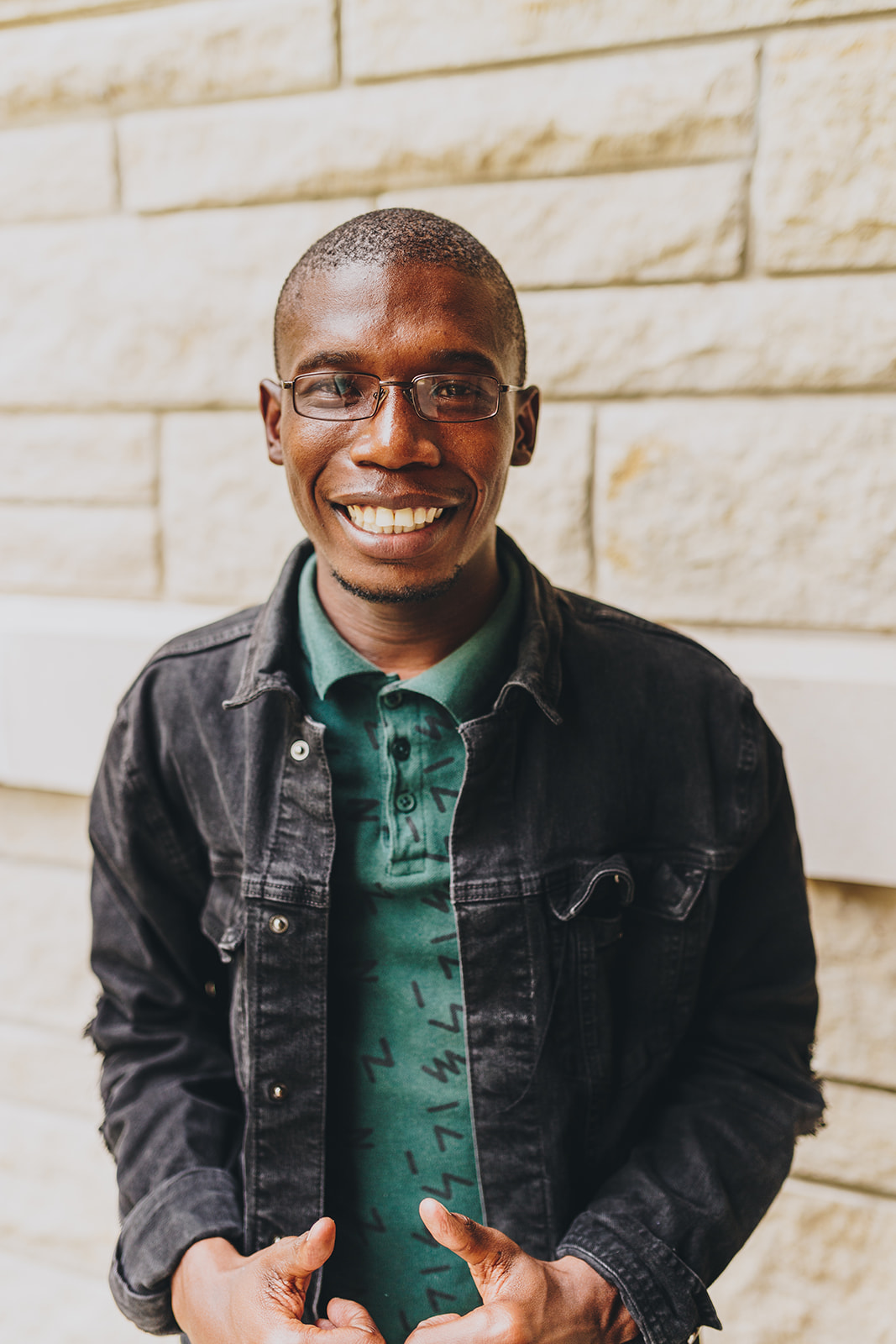 Mafule Moswane

Current Work: Graduate teaching assistant, Staley School of Leadership Studies
Education: B.S. in Geography and Archeology, M.S. in Geography and Environmental Sciences
Mafule is passionate about leadership and facilitating access of young people from underserved communities in South Africa to higher education institutions, and improving their retention, success and completion of their studies. He is co-founder of Faculty of Best Advisory and is the author of "A Learner's Guide to Academic Success" book. The Leadership Communication doctoral program will play a critical role in Mafule's research in exploring ways in which non-profits and higher educational institutions can work together to help improve access, retention, success and completion of young people in higher educational institutions.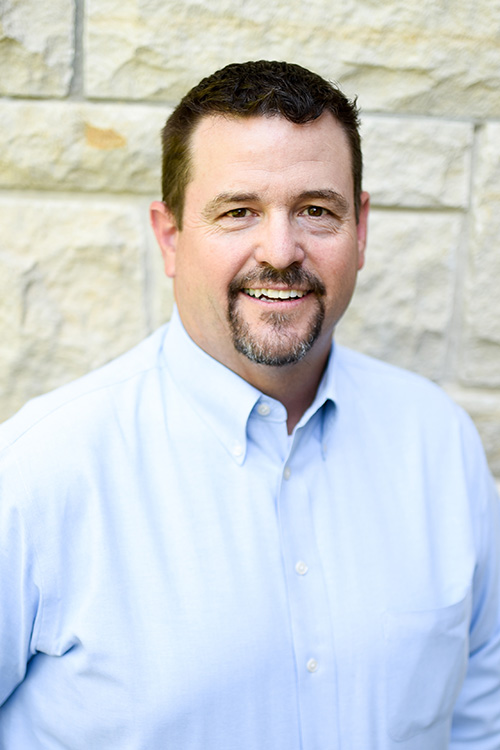 Russell Plaschka

Current Work: Ag business/workforce development director, Kansas Department of Agriculture
Education: B.A. in Agriculture Education, M.A. in Adult/Occupational Education, M.A. in Educational Leadership
Russell finds it concerning that there are not enough people who understand the importance or impact that agriculture has on their everyday lives, which in turn, causes a shortage of people interested in pursuing careers in agriculture. He sees this affecting the size of the workforce in rural communities, which impacts economic growth. Through the Leadership Communication doctoral program, he explores how decision makers in rural communities engage each other, with the assets in their community, and how/when do they or should they engage with business and industries for the purpose of recruitment to the community.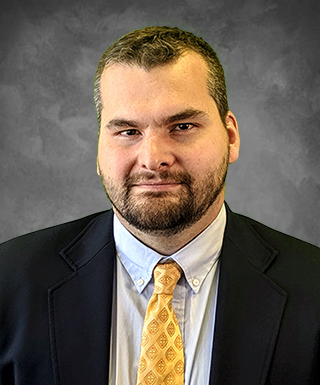 William Pope

Current Work: Candidate for Topeka City Council; Adjunct instructor, Leadership Studies at Fort Hays State University; Graduate teaching assistant, public speaking, Kansas State University; Publisher, Free State Kansas
Education: B.S. in Management and Ethics, M.P.S. in Organizational Leadership, M.A. in Strategic Communication
In William's research, he intends to continue exploring the dynamics of network leadership, transformational leadership, risk leadership, citizen-driven journalism, experiential and wilderness education, workplace culture and satisfaction, theories of human motivation, and land management policy. He chose the Leadership Communication program because it allows him to pair his graduate studies in organizational leadership and strategic communication. The interdisciplinary nature of the program enables him to take courses related to his research interests offered by other programs and departments.
Travis Rickford

Current Work: Executive director, LiveWell Northwest Kansas; Adjunct professor, political science, Fort Hays State University
Education: MPA, University of Missouri; B.A., Political Science, Fort Hays State University; Graduate Certificate in Dialogue Deliberation and Public Engagement, Kansas State University
Travis focuses his work by leading regional community-wide initiatives to improve the overall quality of life for Northwest Kansas residents. Through dialogic learning, Travis works to build community centered approaches to address complex issues such as mental health, healthcare coordination and early childhood development. Questions concerning the future of frontier and rural communities will inform his doctoral coursework and serves as a basis for joining the program. Additionally, Travis joined the program to become better grounded in community-engaged scholarship and identify opportunities to apply it to his current work in executive leadership and teaching.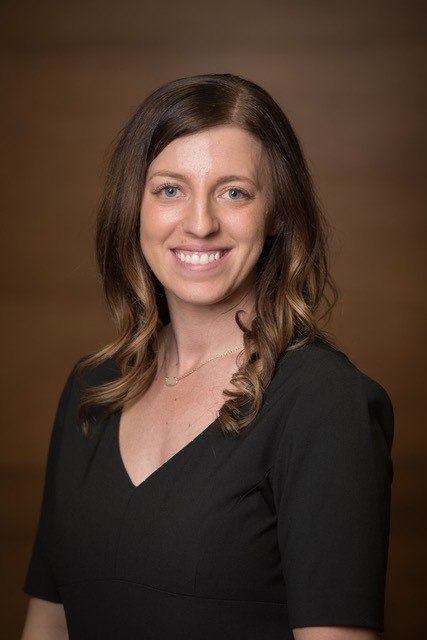 Rebecca Robinson
Current Work: Director of economic development, Kansas State University Institute for Commercialization
Education: B.S. in Marketing, MBA
Rebecca is most concerned about the issues related to impediments in establishing productive university/industry collaboration and university-based economic development. The research questions that inform her doctoral course work including using leadership practices and communication processes to better understand the nature of complex issues that deter robust collaboration between public universities, their host communities, and the private sector. She is pursuing the Leadership Communication doctoral program because she would like to make meaningful change that advances both the land-grant mission of the university, while simultaneously enhancing the economic prosperity of the regional economy in sustainable ways.
Michaela Saunders

Current Work: Communications coordinator and assistant to the Dean, Washburn University College of Arts and Sciences
Education: B.A. in Journalism and Mass Communication, Master of Liberal Studies
Michaela is focused on equity, justice, and bridging systemic gaps between opportunity and access to pursue it. She brings experience in journalism, as well as public relations and marketing work in higher education, tourism, and community economic development. She previously studied gender, technology and social change, and now intends to investigate how messaging by public-serving institutions can include or exclude community members they intend to serve, and how intentional change can improve community outcomes.
Chase Spears

Current Work: Training advisor, Military Public Affairs
Education: B.S. in Telecommunication, M.S. in Journalism, M.P.S. in Public Relations and Corporate Communication, M.M.A.S. in Military Art and Science
Chase focuses his work on helping organizational leaders to connect with their people and their publics through authentic, multidirectional engagement. He is most concerned professionally about the continued erosion of trust among the public, both between people and institutions, and among communities.
Chase enrolled in the Leadership Communication program to explore how signaling and enforcement of cultural expectations, related to institutions operating within spheres of political influence, could play a role in the erosion of trust across American society. He never tires of discussing team leadership, crisis communication and ethics, and considers himself a lifetime student of history and theology. Chase hopes to use the knowledge gained in this program to inspire leaders to use communication as a culture-setting tool, build trust across their realms of influence, and make the people they lead feel empowered to give their best.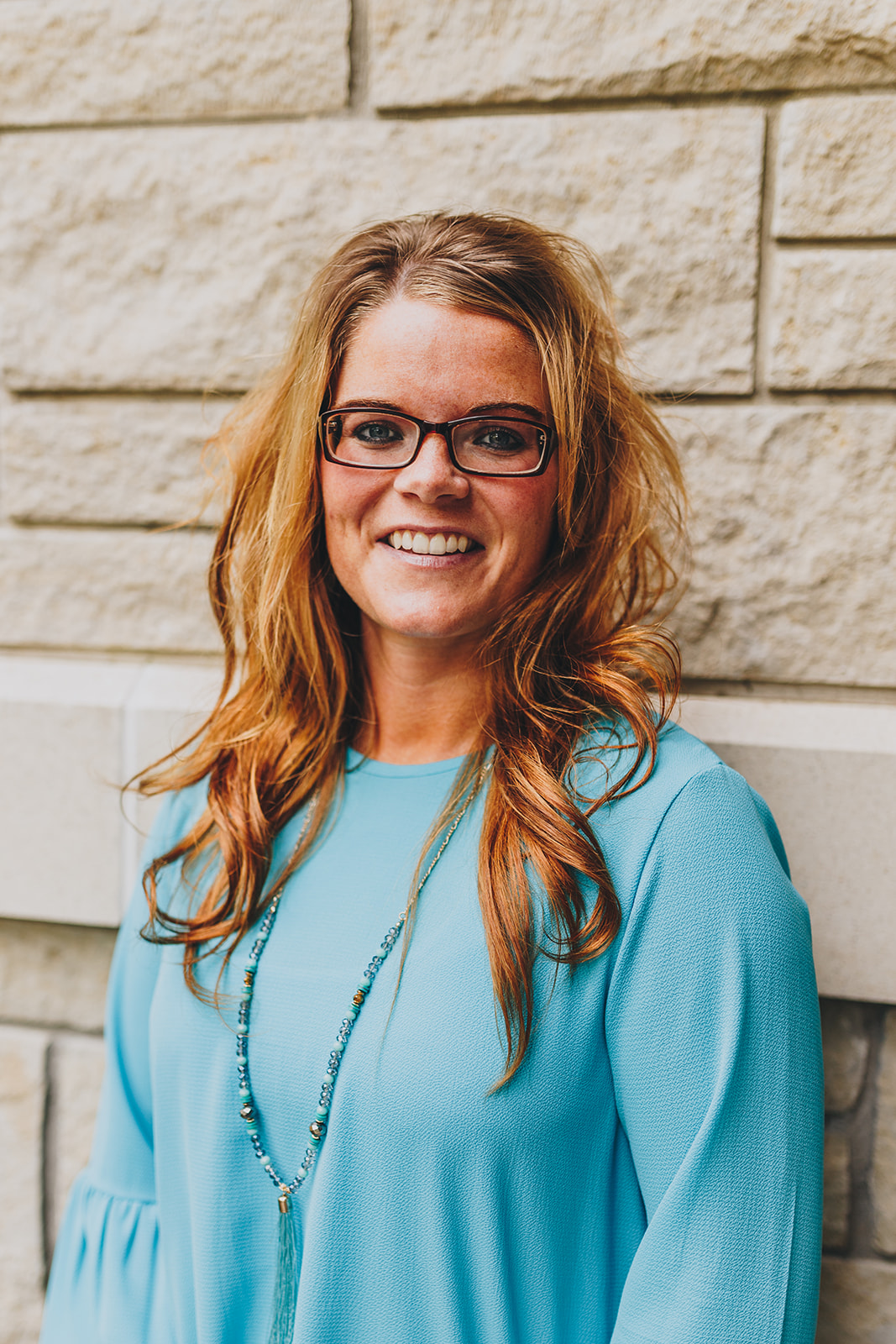 Jaclyn Tweeten

Current Work: Graduate teaching assistant, communications and agricultural education; Development program coordinator, Kansas State 4-H Youth
Education: B.S. in Agricultural Marketing Communications and Agricultural Business, M.S. in Agricultural Education
Jaclyn is concerned that in the future there could be a lack of understanding for the importance of agriculture, what it teaches youth and a shortage of participation in organizations such as 4-H and FFA. She is passionate about the livestock industry as well as teaching youth and volunteers how to develop and lead activities and events related to livestock. Her goal is to explore and assess the Kansas 4-H Cloverbud program, determine changes that could be made to the program and discover ways in which new practices can be effectively communicated and implemented. The doctoral program will help her learn skills to become an effective leader and advance changes within the agriculture community.
Todd Vogts

Current Work: Assistant professor of media, Sterling College
Education: M.A. in Journalism (Media Management), University of Missouri; M.S.E. in Journalism Education, Fort Hays State University; B.A. in Communication, Wichita State University; A.A. in Journalism, Hutchinson Community College


Todd Vogts serves Sterling College as an assistant professor of media. Vogts earned his M.A. in Media Management from the University of Missouri, an M.S.E. in Journalism Education from Fort Hays State University, and a B.A. in Communication with an emphasis in print journalism from Wichita State University. He also holds an A.A. in Journalism from Hutchinson Community College.
Vogts is most concerned about how local news outlets serve their communities, especially as news deserts continue to expand in rural America. He worries that a lack of local journalism can lead to lower social and civic engagement. As a passionate educator, he is also concerned about journalism education and how it fosters media literacy, leading to social and civic engagement.
The research questions that inform his doctoral coursework are: How important is a hometown newspaper for the health and vitality of a community? How does a local newspaper advocate for the town and its people? How does community news impact social and civic engagement? How do high school and college journalism programs foster civic engagement and media literacy? Are programs producing engaged citizens, even if they end up not working in the journalism industry? Does the mere presence of student-produced news on a campus help increase engagement for all students?
Vogts joined the doctorate in leadership communication program to advance his teaching career and enhance his ability to lead change in and with his communities by giving him a firm foundation in the skills necessary to be an effective communicator in a leadership role. He aims to come away with knowledge of how to conduct proper research that would help him to illuminate and investigate issues faced by different factions.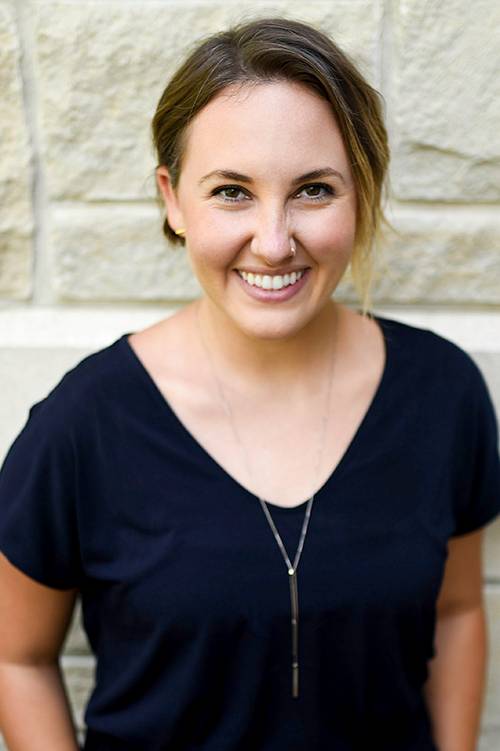 R.J. Youngblood

Current Work: Assistant director, Academic Achievement Center at Kansas State University
Education: B.A. in English, M.A. in English
As a first-generation student, R.J. is committed to making equitable spaces for student learning and is interested in exploring and questioning the ways that we produce and distribute knowledge in efforts to recognize diverse leadership activity. The practical implications of her work can be seen in the ways she is reimagining systems and building pathways for student success. The Leadership Communication doctoral program offers the opportunity to develop the capacity to design change initiatives that leverage informal authority to create systems change.