Elizabeth McCullough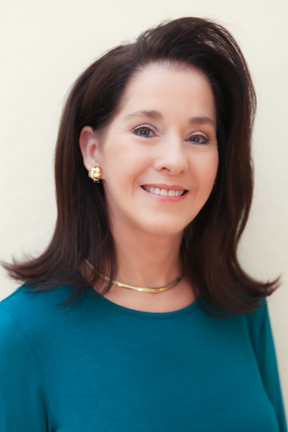 Dr. Elizabeth McCullough graduated summa cum laude with a B.S. degree from the Ohio State University, and she received her M.S. and Ph.D. degrees from the University of Tennessee in Textile Science. She currently serves as the Co-Director of the Institute for Environmental Research in the College of Engineering at Kansas State University. She is well known for her research on the thermal and barrier properties of fabrics and on the evaluation of protective clothing systems, personal cooling systems, sleeping bag systems, and bedding systems. She has generated over 6 million dollars in external funds from research grants and contracts and from testing textile products for about 250 different companies, government agencies, and the military. She has given 125 presentations at national and international meetings in countries such as Canada, Japan, Singapore, Korea, Israel, Great Britain, Argentina, Sweden, Denmark, Finland, and Switzerland. She has published over 100 scientific papers and book chapters, and her work has been incorporated into textbooks in English, Japanese, Chinese, and Italian. Dr. McCullough has been the primary author of several ASTM standards, and she has contributed to the development and revision of many other standards for ASTM, ISO, and ASHRAE.
Awards
Dr. McCullough has received numerous national awards over the years including:
Selected for inclusion on the Ad Astra Kansas Initiative's list of the state's top 150 scientists in Kansas history: "Science in Kansas: 150 Years and Counting".
Distinguished Service Award from ASTM Committee F23 on Protective Clothing "in recognition of outstanding leadership as Chair of the F23.60 Human Factors Subcommittee during a period of significant expansion of standards for the protection of workers against heat stress and determining the physiological response of workers wearing PPE."
The Award of Distinction from the Ohio State University Alumni Association.
Distinguished Scholar Award from the International Textile and Apparel Association.
Harold DeWitt Smith Memorial Medal from ASTM Committee D13 on Textiles for "outstanding achievement in textile research".
Manufactured Fibers Research Award from American Fiber Manufacturer's Association.
Ralph F. Nevins Award for "significant accomplishment in the general area of physiology and human response to the environment" by ASHRAE.
Best Technical Paper Awards from the Association of the Nonwoven Fabrics Industry (INDA) for her work on the barrier properties of surgical gowns and from the International Textiles and Apparel Association for her work on personal cooling systems for the military.
Member of the Kansas State University spacesuit glove design team which won a national competition sponsored by the National Aeronautics and Space Administration (NASA) and the American Society for Engineering Education (ASEE); prize included VIP viewing of a space shuttle launch.
Kansas State University Professorial Performance Award for sustained excellence in teaching, research, and service.
Kansas State University Outstanding Undergraduate Teaching Award.