We are here to help!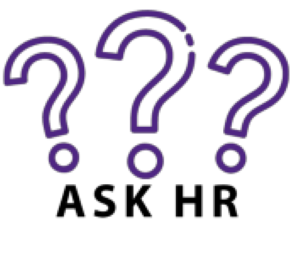 The Human Resources (HR) team is here to help and support you through your career at K-State. Whether you are a new employee to K-State or a seasoned HR Liaison for a department or unit, our staff is ready to assist you.
If you would like to reach out to HR, there are several options available to you. You can reach us by phone, email, chat or by completing a form. Let us know how we can help!
Customer Service Statement - August 6, 2021
Human Resources (HR) is in the phaseout stage of the university's reopening plan. Our office is now open for walk-in traffic.
Starting August 6, 2021, the HR is open for walk-in traffic Monday through Friday during the following hours:

8:00am – noon and 1:00 – 5:00pm
Please note that HR is closed from noon – 1:00pm.

In-person meetings will be limited to an as-needed basis. Meetings should be requested by appointment by reaching out to the individual or unit as appropriate.
HR Staff will be available through email, Zoom, and phone. Information can be found at https://www.k-state.edu/hr/about/staff.html.
Search committees may determine the use of virtual or in-person interviews. Committees must provide a consistent interview format for all candidates.
Paperwork and documents MUST be submitted through ImageNow whenever possible. If ImageNow is not available, documents should be sent to hrimaging@ksu.edu. Documents should be sent via encrypted email when appropriate.
Training events hosted by HR, including K-State Supervisory Foundations and K-State New Employee Welcome, continue to be conducted via Zoom throughout the Fall 2021 semester. Other hosted events such as New Faculty Orientation will be held in-person with virtual availability.
Connect with Us
Hours
8:00 a.m. - noon and 1:00 p.m. - 5:00 p.m.
Monday - Friday
Closed Holidays (Nov. 24-25; Dec. 26-30, 2022)
Phone
Human Resources Main Line 785-532-6277
Resource Center & Operations Call Center 785-532-1888
Fax Number 785-532-6095
Email
General Information hr@ksu.edu
HR Imaging hrimaging@ksu.edu
Benefits benefits@ksu.edu
Careers kstatecareers@ksu.edu
Compensation & Organizational Effectiveness hrcomp@ksu.edu
Employee Relations & Engagement charlott@ksu.edu

Learning & Development learning-develop-hr@ksu.edu
Resource Center and Operations (including Payroll) HRresourcecenter@ksu.edu