People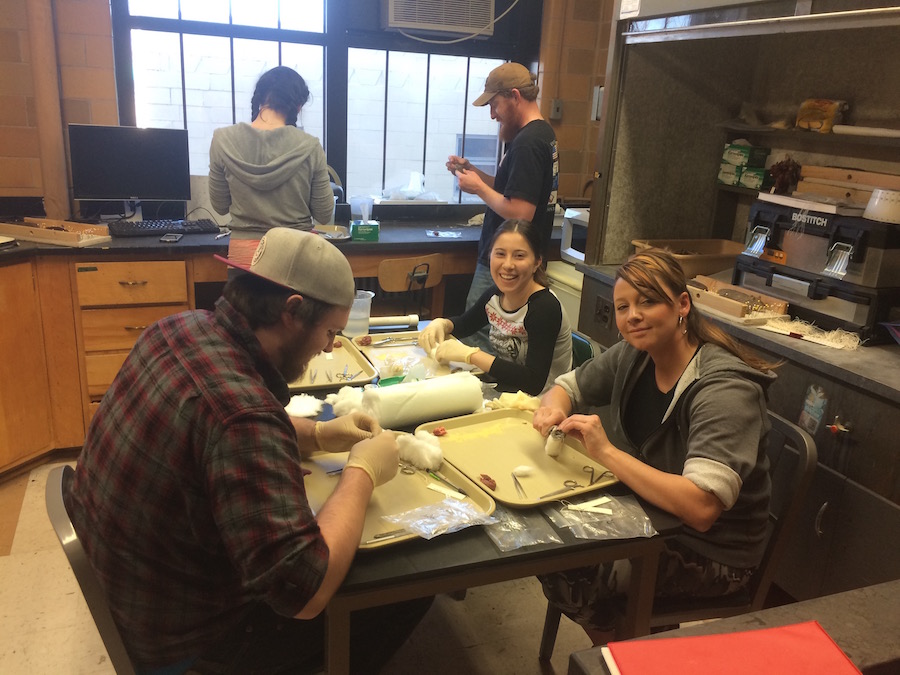 Consider joining us in the Division of Biology! Check for available Open Positions, and feel free to contact me.
---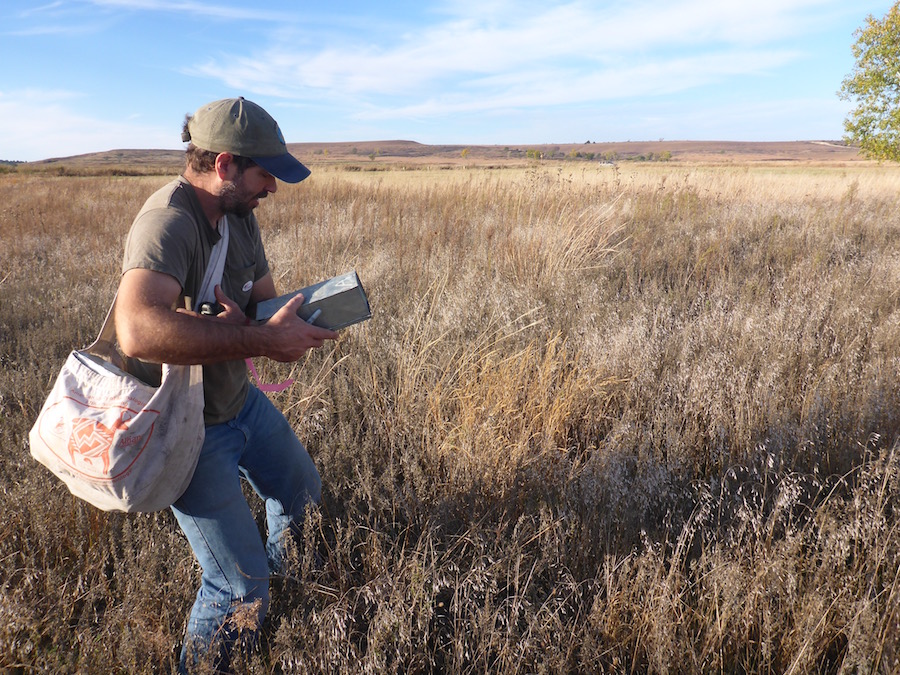 Andrew G. Hope
Read about my current research projects and collaborations. Also follow links to my K-State Division of Biology webpage, Google Scholar, and ResearchGate pages.
---
Dr. Fraser Combe arrived at K-State in early March 2019.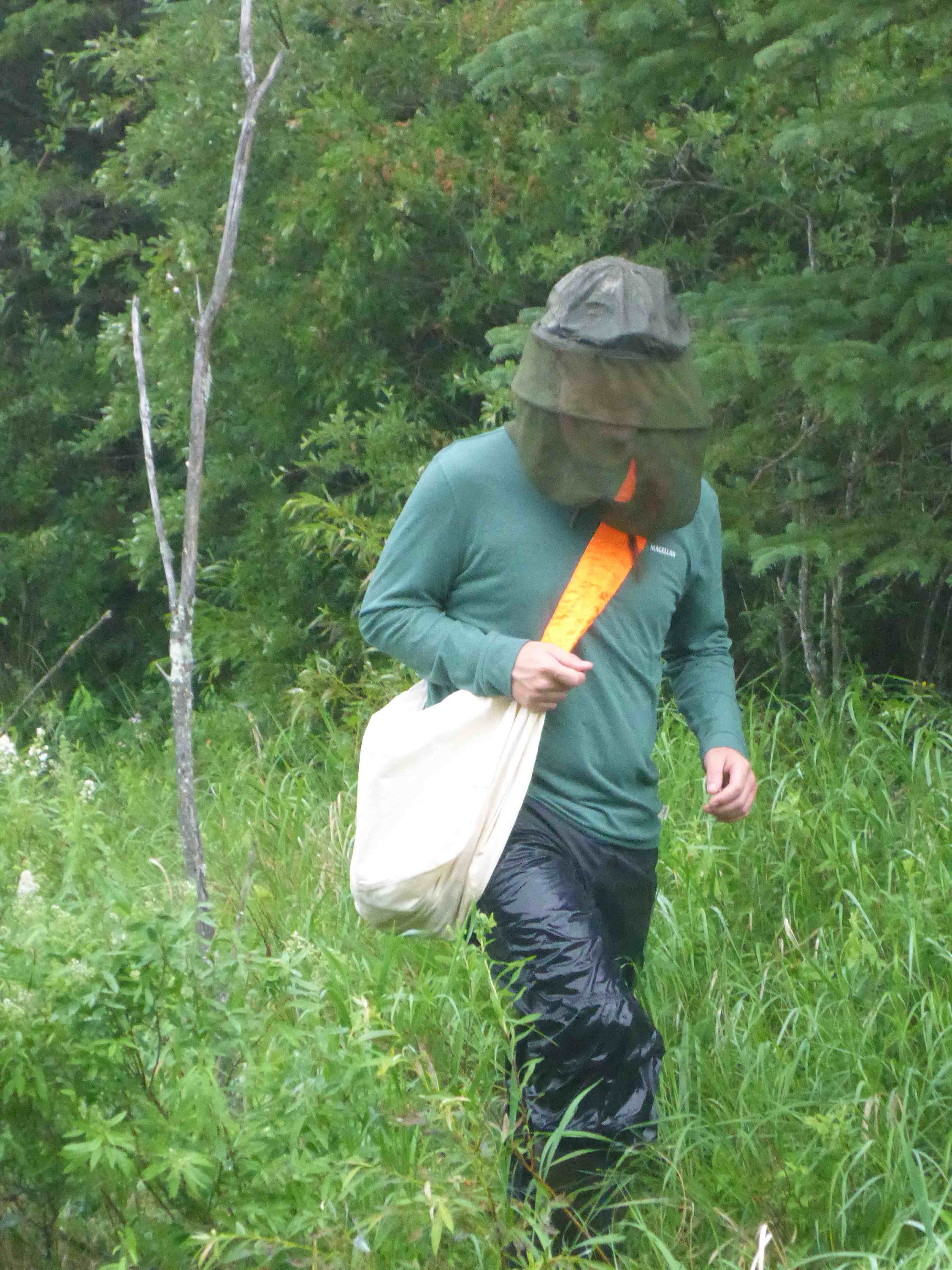 Fraser is a conservation biologist and molecular ecologist, interested in understanding ecological and evolutionary processes that generate and maintain diversity within and among species. The focus of his research is using genomic methods to investigate species limits, units of conservation, hybridization dynamics and adaptive gradients among shrews of the Genus Sorex. Fraser is primarily concerned with how these patterns and processes are relevant for conservation and management. Check him out on Researchgate, and Google Scholar! Photo: Fraser and mosquitos set Museum Special traps in Duck Mountain Provincial Park, Manitoba, 2019.
---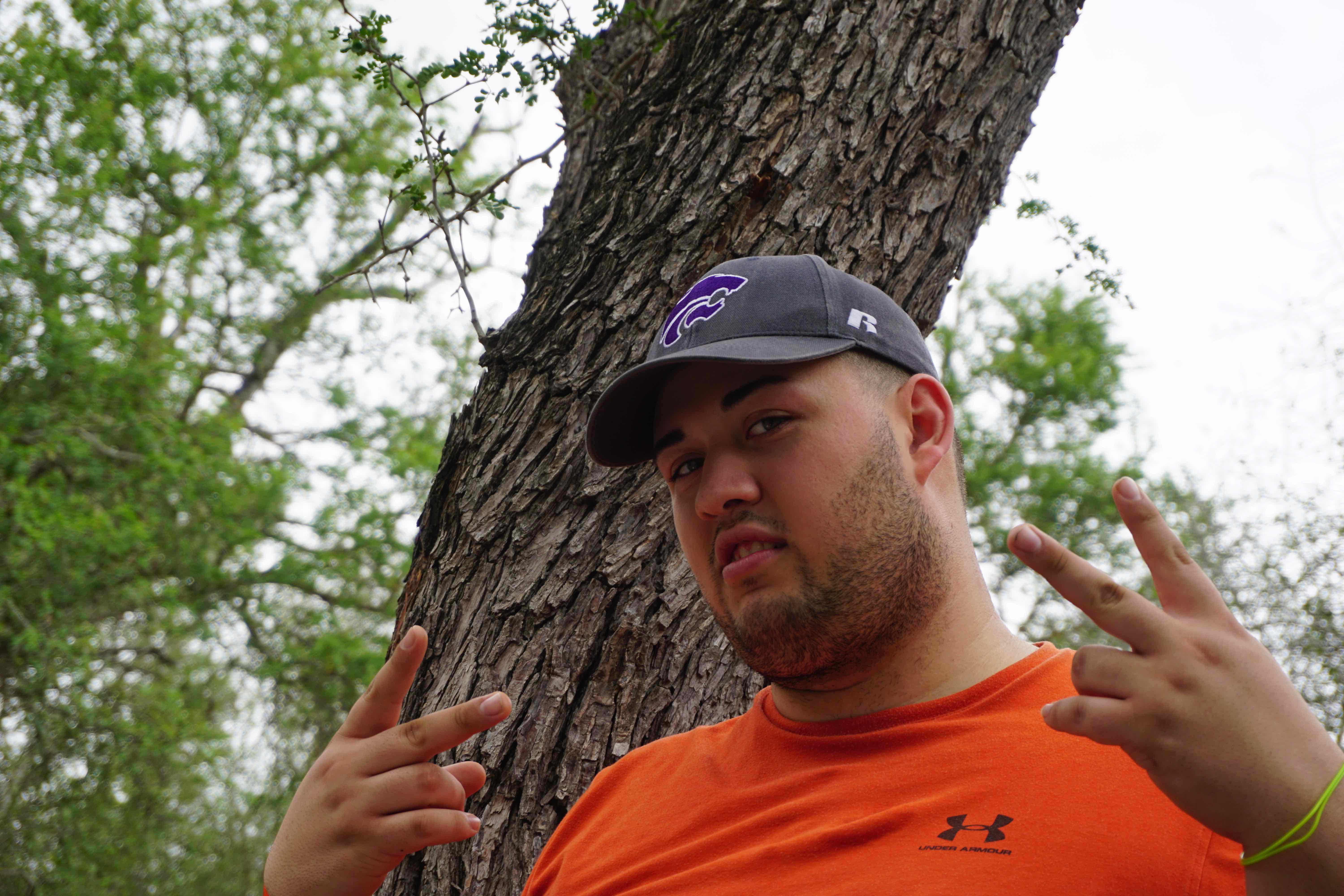 Tommy Galfano (MS program) started at K-State in Fall 2019. He likes all things Mammal! Tommy's MS thesis is a phylogeographic and conservation genetics appraisal of Cryptotis parvus with a focus on peripheral populations in eastern New Mexico. This work is funded by the New Mexico Department of Game and Fish Share with Wildlife program. Photo: Tommy gearing up for shrew hunting in Bentson Rio-Grande Valley State Park, TX, Spring 2020.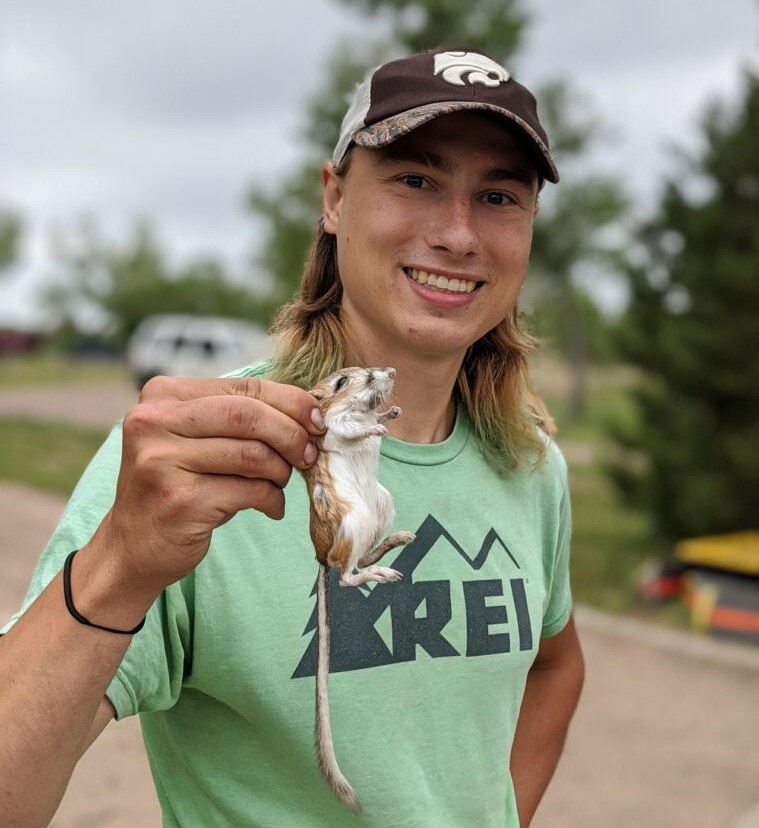 Ben Wiens (MS program) started at K-State in Fall 2019, although he participated in the field expedition to Manitoba in search of small mammals and their parasites in July and August. Ben is studying island endemism, evolutionary history, conservation status, and host-parasite associattions of the St. Paul Island shrew (Sorex pribilofensis) for his MS Thesis. Photo: Ben demonstrating specimen preparation of Sorex pribilofensis for the Unangan 4-5 graders at the St. Paul School, Fall 2019.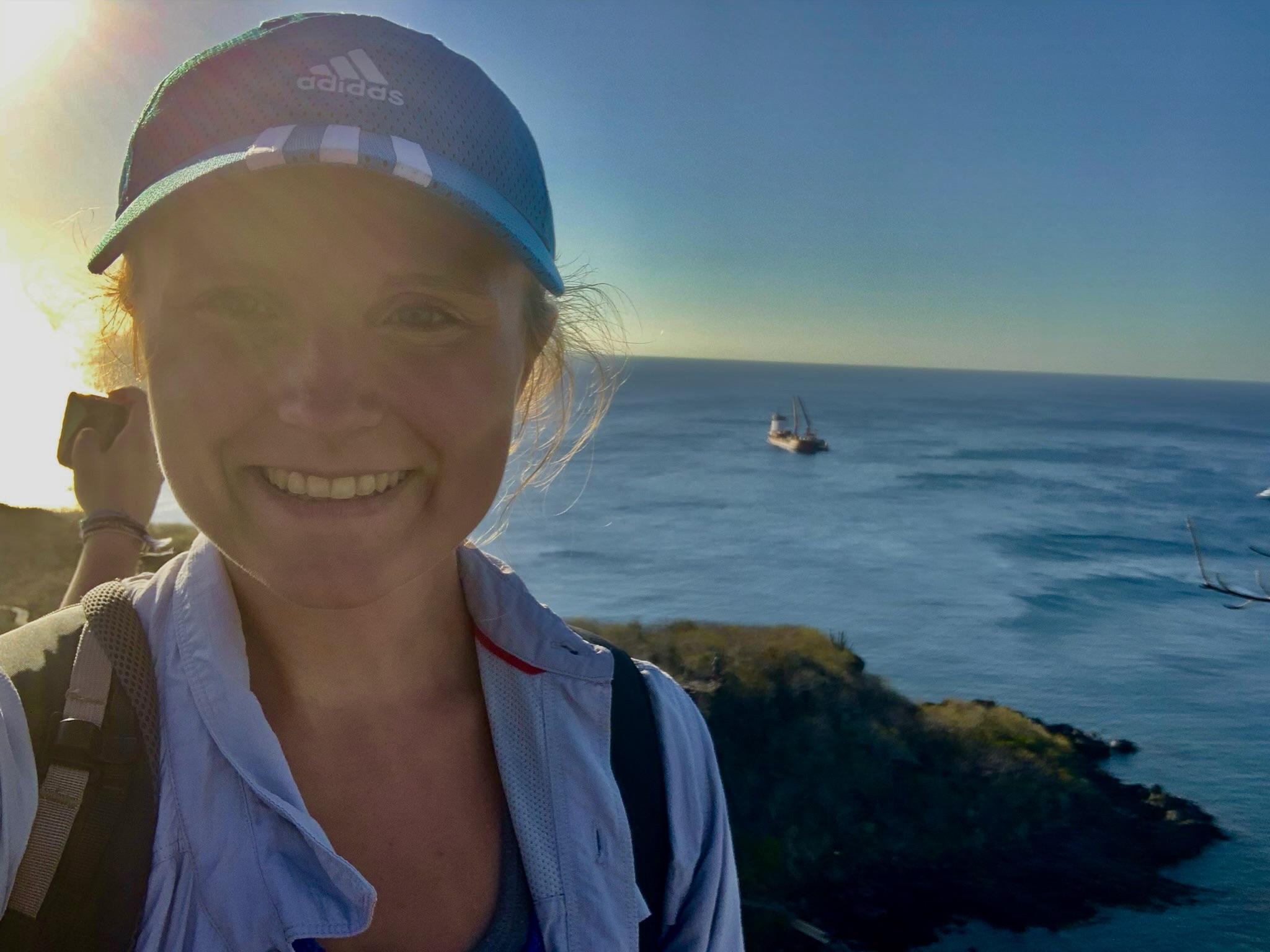 Molly Jones (MS program) joined our Lab in Spring semester 2020 from Purdue, just in time for an extended campus shutdown and national pandemic response... But, Molly is busy organizing her Thesis research and is on track for investigating the genomic consequences and dynamics of hybridization between Sorex cinereus and S. ugyunak (masked and barren-ground shrews) in northern Alaska, along the ecotone between boreal forest and Arctic tundra. Photos: pending!
---

Kailey Meacham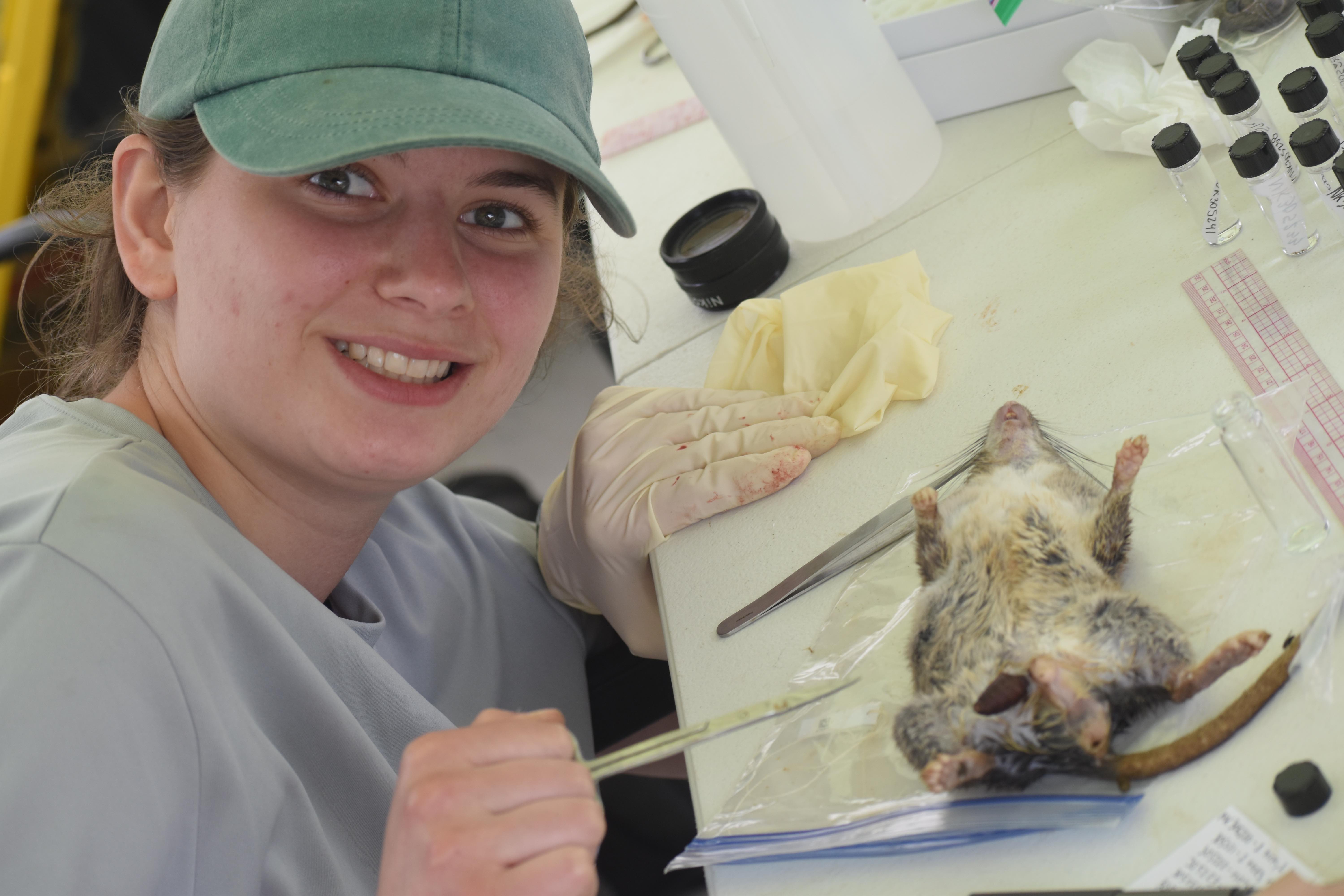 After three semesters of working with small mammal specimens, sorting ectoparasites, and doing amplicon sequence preparation, Kailey is an expert at preparing study skins, has investigated ectoparasite prelvalence on Konza small mammals over three years of sampling, and continues to learn specimen curatorial techniques. She is currently working on two projects together with Mary Schmidt. Her focus for 2019 has been on prevalence of ectoparasites among different experimental landscape treatments on Konza Prairie, indicating that maintenance of native prairies appears to offer ecosystem services to humans through lower tick and flea densities than within woody encroached areas. Photo: Kailey collecting bot flies from a Neotoma in southern Texas, Spring 2020.
Mary Schmidt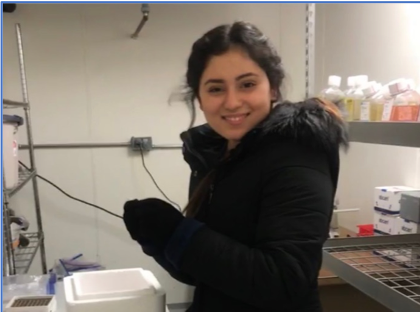 Mary joined the lab in Spring 2019. She is currently working on two research projects together with Kailey Meacham. Her focus for 2019 has been on evolutionary lineage assignments of small mammals occurring on Konza Prairie, using tree-based analyses to indicate that Konza small mammals have disparate evolutionary origins. Photo: Mary sorting genomic resources in a walk-in refridgerator, 2019.
Litsa Wooten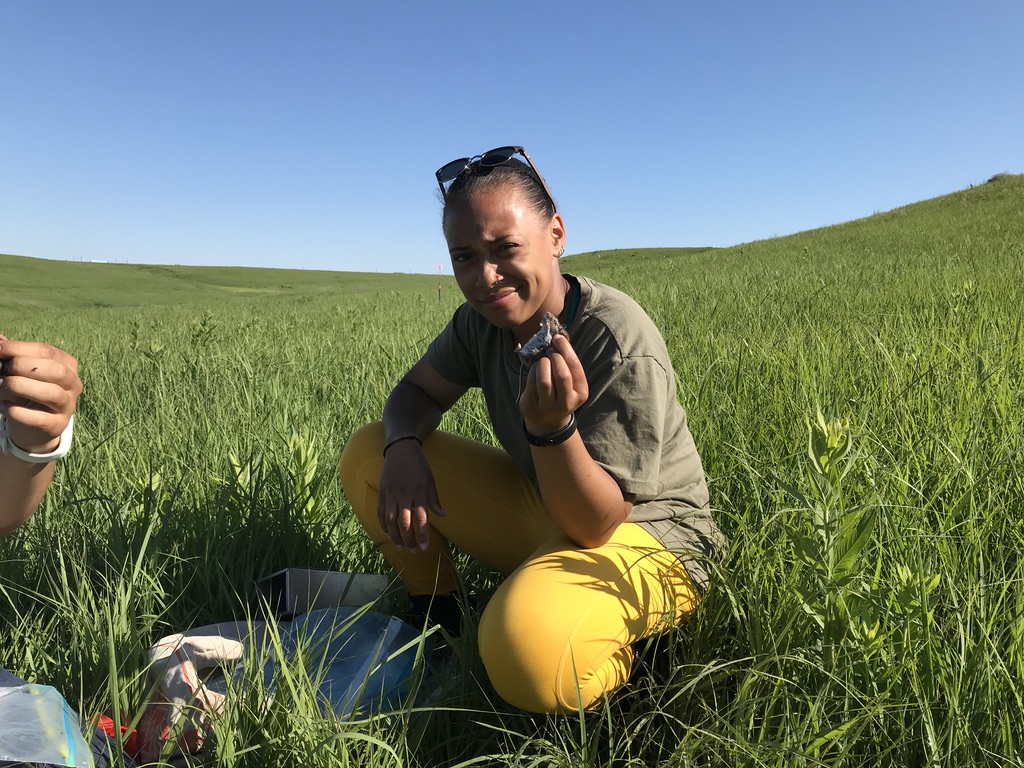 Litsa joined the lab in Summer 2019, although she participated in specimen preparation during the spring semester. Litsa was field crew on the summer small mammal sampling expedition to Manitoba, honing her knowledge of Mid-West North American small mammals and curatorial techniques. Litsa is our primary lab specimen collections manager. Photo: Litsa sampling small mammals on Konza Prairie, Summer 2019.
Tommy Herrera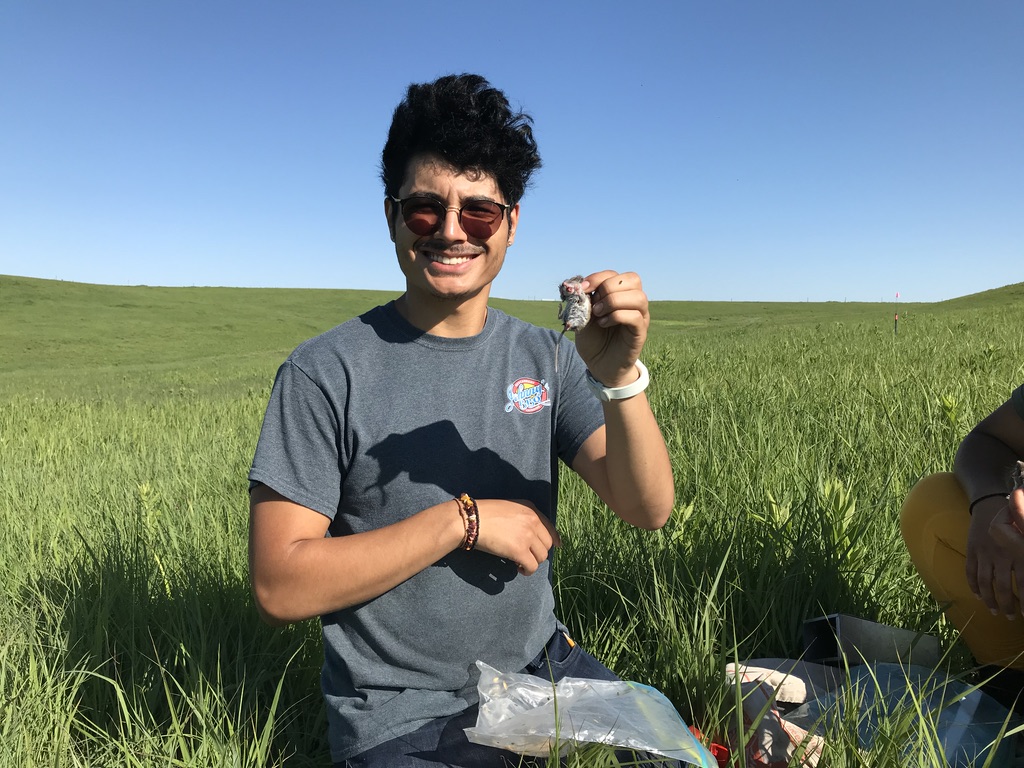 Tommy joined the lab in Summer 2019, although he participated in specimen preparation during the spring semester. Tommy was also field crew on the summer small mammal sampling expedition to Manitoba! Tommy was recently awarded a research grant through the K-State Developing Scholars Program and will be performing research on small mammals based on the field collections from Manitoba in 2019. Tommy is investigating evolutionary turnover between western and eastern forest lineages of boreal small mammals from a comparative phylogeographic perspective. Photo: Tommy sampling small mammals on Konza Priaire, Summer 2019.
---
Joseph A. Cook - Professor and Curator of Mammals at the University of New Mexico and Museum of Southwestern Biology - Home Page
Molecular ecology of small mammals, diversification of South American small mammals, North Pacific Coast endemism, and host parasite co-evolution across the Holarctic.
Sandra L. Talbot - Research Wildlife Geneticist at the U.S.G.S. Alaska Science Center - Home Page
Molecular ecology and conservation of Arctic flora and fauna.
Vasyl V. Tkach - Professor of Parasitology at the University of North Dakota, Grand Forks - Home Page
Biodiversity, evolutionary history, and natural history of helminth parasites.
John R. Demboski - Department Chair and Curator of Vertebrate Zoology at the Denver Museum of Nature & Science - Home Page
Evoultionary ecology of western North American mammals.
Stephen E. Greiman - Assistant Professor of Parasitology at Georgia Southern University - Home Page
Parasitic flatworm diversity, evolution, and distribution; metagenomics of helminths and their symbiotic bacteria.
F. Agustin Jimenez - Associate Professor of Parasitology at Southern Illinois University - Home Page
Historical biogeography and co-evolution of mammalian parasitic nematodes.
---
Sarah D. Mueller (Undergraduate - K-State Research Experience for Undergraduates Program - 2016)
Project - Sorex hoyi phylogeography: "Are there three species of pygmy shrews?"
Sabrina (Bia) F. Gragg (Undergraduate - B.Sc. 2018)
Project - Small mammal stable isotope analysis: "Isotopic trophic niche dynamics of small mammal communities reveal spatiotemporal complexity across an experimental prairie woodland mosaic."