Plains narrowmouth toad - Gastrophryne olivacea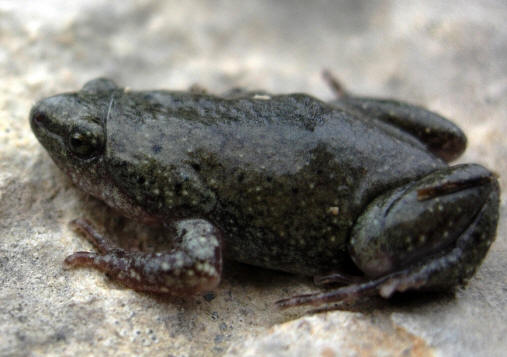 7/8-1.5 inches total length
Found beneath rocks on open, grassy slopes
Breed in temporary pools
Feed on ants
Actually a frog, not a toad!!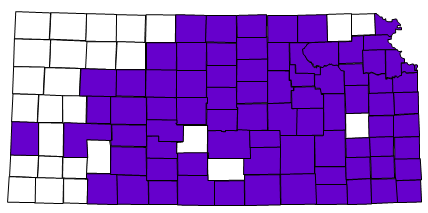 Interesting fact:
Narrowmouth toads are somewhat flattened and, except when breeding, are found beneath rocks out in open prairie where they feed on small species of ants.
A group of narrowmouth toads found beneath a rock: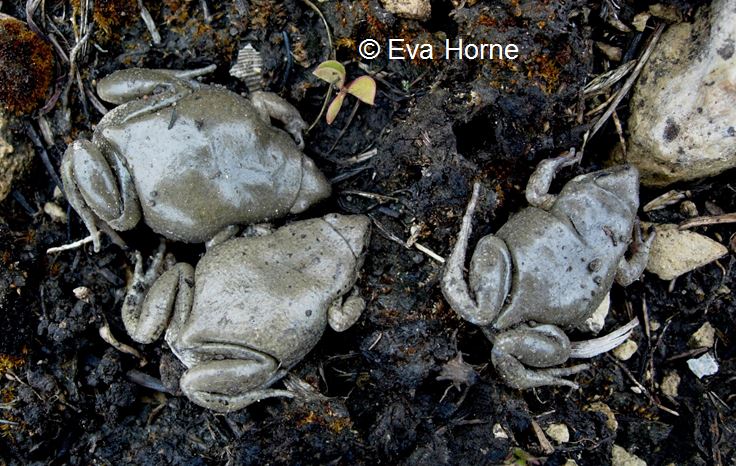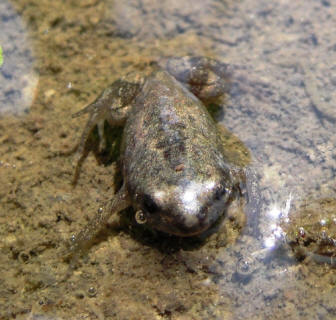 Recently metamorphed juvenile to the left and tadpole below.