Meet the Government Relations Staff
Dr. Sue Peterson
Chief Government Relations Officer
Office of the President/Governmental Relations
110 Anderson Hall
785-532-6227
skp@ksu.edu
Sue serves as Chief Government Relations Officer, Assistant to the President of Kansas State University. She has served in this capacity since 1989 moving to her alma mater from the Office of Kansas Governor Mike Hayden. In her role at K-State, Sue has direct responsibility for all Kansas State University liaison activities with the Kansas Legislature, Kansas executive branch agencies and the Kansas Congressional delegation. As K-State's Director of Governmental Relations Sue works with the campus to establish K-State's state and federal legislative requests and priorities in consultation with the President.
Sue is a founding member of the Kansas Board of Regents Council on Governmental Relations. She also helped found the Big XII Council of Governmental Relations Officers. Sue serves as a member of the Association of Public and Land Grant Universities Council on Governmental Affairs (CGA), including three terms on the Executive Committee and two terms as Secretary. Sue also served as the Agriculture Authorization Team Lead and as a member of the Agriculture Committee on Legislative Planning which provides recommendations to Congress for upcoming Farm Bills. In 2012, Sue was awarded the Marvin D. "Swede" Johnson Achievement Award which is administered by the AACC, AASCU, APLU and CASE.
Since the fall of 1992 Sue as served as an instructor in the Kansas State University Political Science Department.
Sue earned a Bachelor of Science degree from Kansas State University, a Masters in Public Administration from the University of Kansas, and a Doctor of Philosophy from Kansas State University.
Sue is married to Charlie, Senior Associate Athletic Director for K-State. They reside in Manhattan.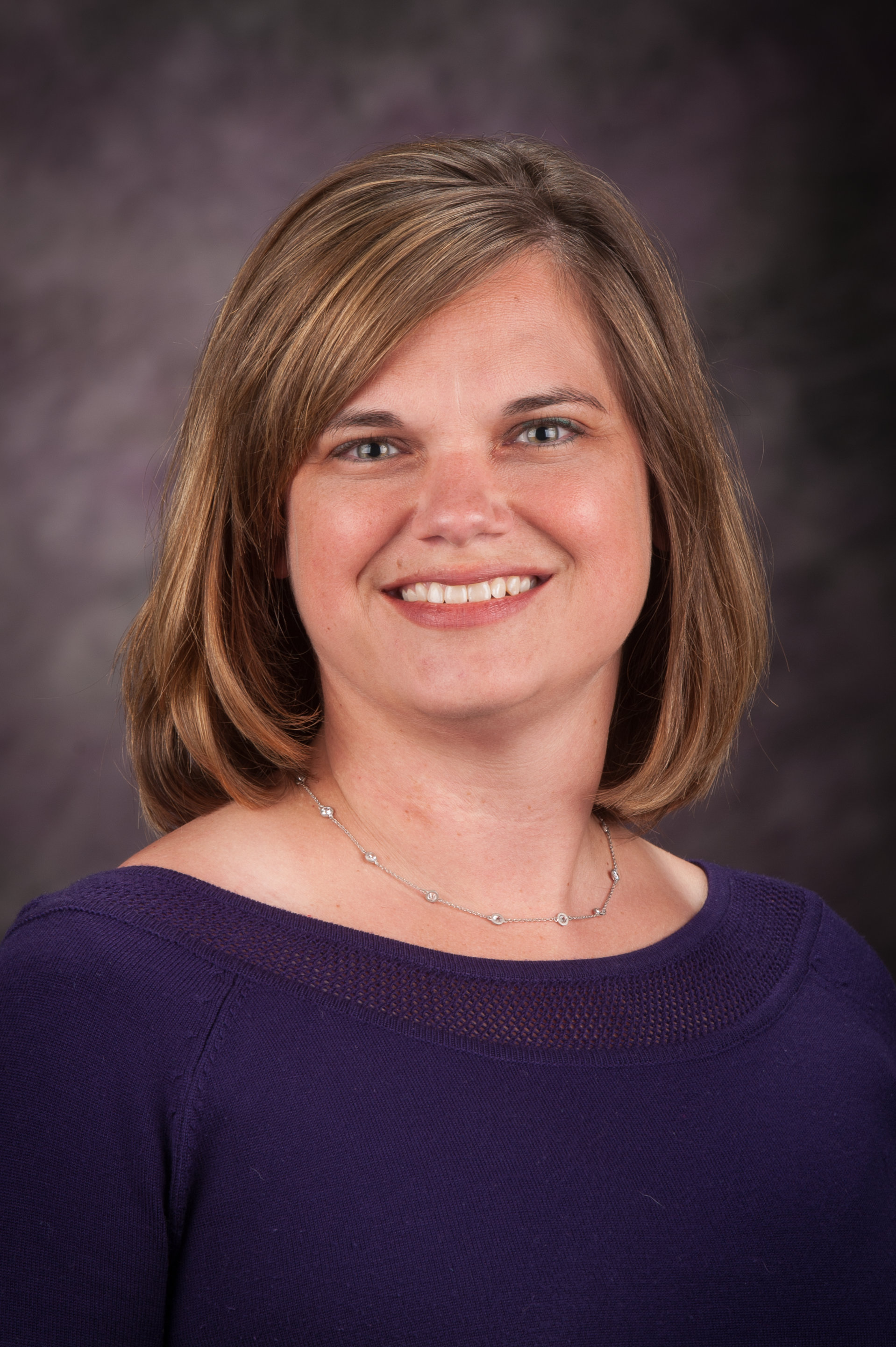 Kristin Holt
Government Relations Coordinator
Office of the President/Governmental Relations
110 Anderson Hall
785-532-6227
kristinh@ksu.edu
Kristin serves as the Government Relations Coordinator. She oversees the day to day operations of the office and supports Dr. Peterson's efforts to advocate for Kansas State University on local, state and national levels. Some of her responsibilities include managing the university's federal lobbying reporting obligations, writing the monthly newsletter, coordinating the annual Expression of University Strengths document and organizing special events for the Governmental Relations office. Kristin also sits on the 8020 University Committee on Governmental Issues and the State and Federal Relations Committees.
After graduating from K-State with a degree in Marketing and International Business, Kristin served as Deputy Communications Director for Governor Bill Graves and later Communications Director for Kansas Senate Majority Leader Lana Oleen. A Manhattan native, she returned home and worked at the KSU Foundation and most recently as Member Services Manager at the Manhattan Area Chamber of Commerce.
Logan Long
Legislative Assistant
Office of the President/Governmental Relations
110 Anderson Hall
785-532-6227
ljlong@ksu.edu
Logan Long serves as a Governmental Relations intern to Dr. Sue Peterson in the Office of the President. Logan is from Woodward, Oklahoma where he attended Woodward High School. Logan graduated from Kansas State with a degree in Political Science as well as a minor in Leadership Studies and Communication. Logan was a member of the Kansas State Football Team, where he played tight-end and offensive line.