Degree Credit for English Classes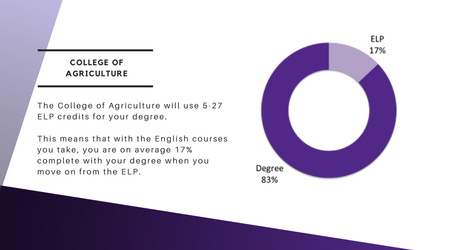 As an undergraduate student, you may be able to use some ELP classes as credit toward your bachelor's degree from Kansas State University.
The number of ELP class credits used for your degree depends on your major and program of study. Check out the details below.