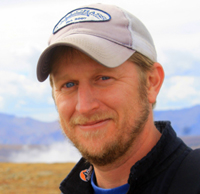 Jesse Nippert
Associate Professor
PI - Konza Prairie LTER Program
nippert@ksu.edu
My research focus is on plant eco-physiological responses to changes in water availability (spatially, temporally, or driven by climate changes). Particularly, I'm interested in the mechanims of drought tolerance by grassland and savanna species (structure / function) as well as the theory of competition/ facilitation for water between trees and grasses. Thus, I enjoy spending my time addressing questions linking resource availability - physiology - patterns of productivity, with the goal of improving our ability to scale energy dynamics and hydrological processes from the plant- to ecosystem-level.
I love spending time outdoors in the grasslands. These systems exist within an interface of climatic variability and frequent disturbance (fire and grazers). Grass species are deceptively simple, but their unique physiology and form is adapted to environmental stress and disturbance. Despite abiotic and biotic pressures, grasses are masters of growth efficiency and develop dense canopies and high biomass. The environmental and biotic complexity of grasslands provides a challenging (mentally and physically) and enjoyable system to study. For me, there is nothing better than spending a day in the sun of the Konza Prairie.
CV (last updated - July 2018)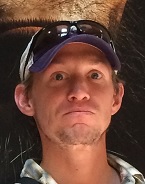 Rory O'Connor
PhD Student
rory9@ksu.edu

My proposed research will investigate the mechanisms of woody plant establishment in grassland ecosystems. How do woody plants establish themselves in a fire prone environment and within the tightly-knit root matrix of grasses? What are the above ground constraints that restrict establishment? Likewise, what are the belowground constraints of establishing in grasslands? A lot of work has been done exploring this topic in arid and semi-arid grasslands and savannas. However, woody expansion and establishment by both native and exotic species in mesic grasslands is less developed. I plan on using roughleaf dogwood and smooth sumac as my model species because both are clonal, respond similarly to fire and are increasing in abundance in the tall grass prairie.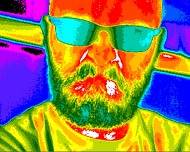 Seton Bachle
PhD Student
sbachle@ksu.edu
https://setonbachle20.wixsite.com/mysite
My research focuses on the linkages between grass physiology and microanatomy in response to changes in biotic and abiotic drivers. This research includes targeting how the stress of a multi-year droughts, fire, and grazing, effect an individual's physiology and if there are possible change in leaf microanatomical traits of Andropogon gerardii over time. I'm also using A. gerardii to identify regional plasticity and variation of internal leaf traits, which according to my master's research, impact species' physiology (such as maximum photosynthesis and chlorophyll fluorescence).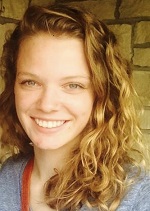 Emily Wedel
MS Student -- co-advised with Prof. David Hartnett
erwedel@ksu.edu
I am excited to be a part of a lab that works so closely with the Konza Prairie and studies the mechanisms of these systems and the responses to change in the environment. 
I am studying the demography of woody plant species on Konza under varying fire and grazing regimes. In addition, I have several projects looking at physiological differences in water use efficiency and nitrogen use efficiency among clonal woody plants across the growing season and according to landscape treatments at Konza Prairie.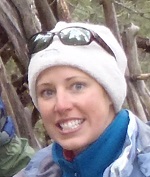 Marissa Zaricor
Undergrad - Senior
Major: Biology

My passion for being outdoors lead me to a degree in Wildlife and Fisheries Biology but my love for plants landed me an even better opportunity to work in Jesse's eco-phys lab! I have great mentors to work with and I get to work on the beautiful Konza prairie!
Amy Concilio (2012-15)
Currently: Assistant Professor, St. Edwards, Austin, TX
Seton Bachle(2015-2017) M.S. - Biology
Currently: Ph.D. student in Eco-Phys lab at KSU

Kim O'Keefe(2012-2016) Ph.D. - Biology
Currently: Postdoc at Univ. Wisconsin-Madison, working with Prof. Kate McCulloh

Zak Ratajczak (2011-2014) Ph.D. - Biology
Currently: Postdoc at Univ. Wisconsin-Madison, in the 'Center for Study of Abrupt Change in Ecological Systems (ACES)' led by Prof. Monica Turner

Troy Ocheltree (2008-12) Ph.D. - Agronomy and SIMSL Manager
Currently: Assistant Professor, Dept. Forestry and Rangeland Stewardship, Colorado State University
Jeff Hartman (2009-11) M.S. - Biology
PhD (2015): University of Nebraska-Lincoln (w/ David Wedin)
Currently: Environmental Scientist with Nebraska Dept. of Transportation
Sally Kittrell nee Tucker) (2009-10) M.S. - Biology
Currently: Unknown
Jacob Carter (2008-10) M.S. - Biology
PhD (2015): University of Kansas (w/ Joy Ward)
Currently: Union of Concerned Scientists

K-State Students
Samuel Long (summer 2018) - working in Chicago
Kenna Miller (2016-2018) -- working in Kansas City
Lindsey Swartz (2015-2017) - working in Manhattan
Jeremiah Ruiz (summer 2017) - BS student at K-State
Aolani Zidek (2016-17) - B.S. student at U. Hawaii
Rachel Keen (2013-2016) - MS student at Utah State
Ben Ketter (2012-2014) - graduated with MS from U Missouri
Gracie Orozco (2009-2014) - Environmental Engineer, Victoria, TX
Laura Kemp (2011-2012) - scientist at The Land Institute in Salina, KS
Whitley Jackson (2008-2012) - Physician in KC
Teall Culbertson (2008-2011) - Veterinarian in KC
REU Students
Lizeth Telleria (2017) from Cal St. Poly - Pomona
Mira Ensley-Field (2016) from Macalester College
Braden Hoch (2015) from K-State
Andy Muench (2014) from U Wisconsin-Madison
Ben Ketter (2013) from K-State
Annie Klodd (2011) from Grinnell College
Rachel Wieme (2010) from St. Olaf's College
Zak Ratajczak (2009) from Vassar College
Laura Kangas (2008) from Michigan Tech