Leadership
The Chief Diversity and Inclusion Officer (CDIO) is a senior leader who serves as a catalyst to leverage best practices and resources across Kansas State University's campuses to promote a culture of inclusion where individuals from all racial and ethnic identities, ages, nationalities, social and economic status, sexual orientation, gender identity/expression, religious, political and ideological perspectives, and physical and mental abilities are able to thrive and be engaged.
The CDIO reports directly to the President and serves as the senior diversity and inclusion advisor to the President and university leadership. He serves on the President's Cabinet and President's Advisory Council.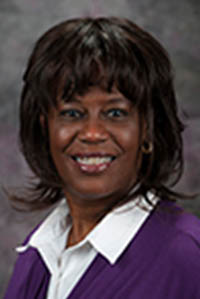 Be Stoney, Ph.D.
Interim Chief Diversity and Inclusion Officer
Office of the President
Kansas State University
204 Anderson Hall
919 Mid-Campus Dr. North
Manhattan, KS 66506
785-532-4708
bstoney@k-state.edu
Support
Stefan Yates, M.S.Ed.
Special Assistant to the Chief Diversity and Inclusion Officer
Office of the President
Kansas State Univeristy
204 Anderson Hall
919 Mid-Campus Dr. North
Manhattan, KS 66506
785-532-3193
syates@k-state.edu