Wildcat Warmup Clinic
Pre-Season-Opener Debate Clinic

Join us for an evening of learning with K-State Debate Coaches ahead of the 2023 Kansas High School debate season opener. This clinic is timed to help students prepare for the opening debate tournament of the year. Students will hear from the K-State Debate staff about how to set themselves up for victory at their season opener. Students will receive a topic lecture about the Economic Inequality Topic and then have breakout sessions for novices and intermediate/advanced debaters.
Event Details
***Manhattan Event postponed til 9/19/23, 5:00-7:30 PM***
K-State Manhattan Campus -Thursday September 7th from 5-7:30 PM
K-State Olathe Campus – Tuesday September 12th from 5-7:30 PM
Format
5:00-6:00 PM Topic Lecture – All Students
6:15 - 7:30 PM Breakout Sessions for Beginning Debaters and Advanced Debaters
Cost and Sign-Up
The cost of the clinic is $20 per student. All proceeds from the clinic go to support the K-State Debate Team. Use the shop page in the column on the right of this page to register. To complete registration, you must e-mail a signed copy of the parental consent form to Dr. McVey. All sales are final.
(Note - 8/18/23 - Our shop page for registration is not quite up and running yet. We should have it up and running by Monday. Thanks for your patience!)
Deadline for Registration
Registrations will close for both clinics on Wednesday September 6th at 5:00 PM. Due to campus minor protection policies, we can not accept walk-up entries or late registrations. We must have all registration and parental consent info on file prior to the day of the event.
Coach Info
Coaches, please reach out to Dr. McVey about attending the clinic.
Day of the event
Students should try to arrive to the clinic 15 minutes early in order to be checked in. We will provide some beverages and light snacks for the students during the event. Students should also bring either a laptop or a notebook and writing instrument to take notes. No other equipment will be needed.
K-State Debate Summer Camp
Who:
For high school competitors in debate who want to hone their skills and get a taste of what college-level competition looks like.
When:
Sunday July 28 - Sunday August 4, 2024
Where:
In person, K-State Manhattan Campus
Costs:

Commuter (no meals) - $600

Commuter (with meals) - $800

Residential (with meals) - $1100

Early Bird Discount - $100 off registration if you register before March 1st, 2024.

Benefits:


Camp proceeds first go towards covering camp expenses. Any remaining proceeds go towards supporting K-State Debate operational funds.

Registration Policy:


To fully register for camp, please complete

the registration form

, pay the full deposit, and e-mail a signed copy of the

parental consent form

to Dr. McVey. We also accept checks - please reach out to Dr. McVey if you need to pay by check. Registration will close June 28th, 2024.

Troubleshooting:


If you are having problems with the registration page, please try the following:

Use a different browser
Clear Cookies and Refresh your page
Email Dr. McVey if none of the above works.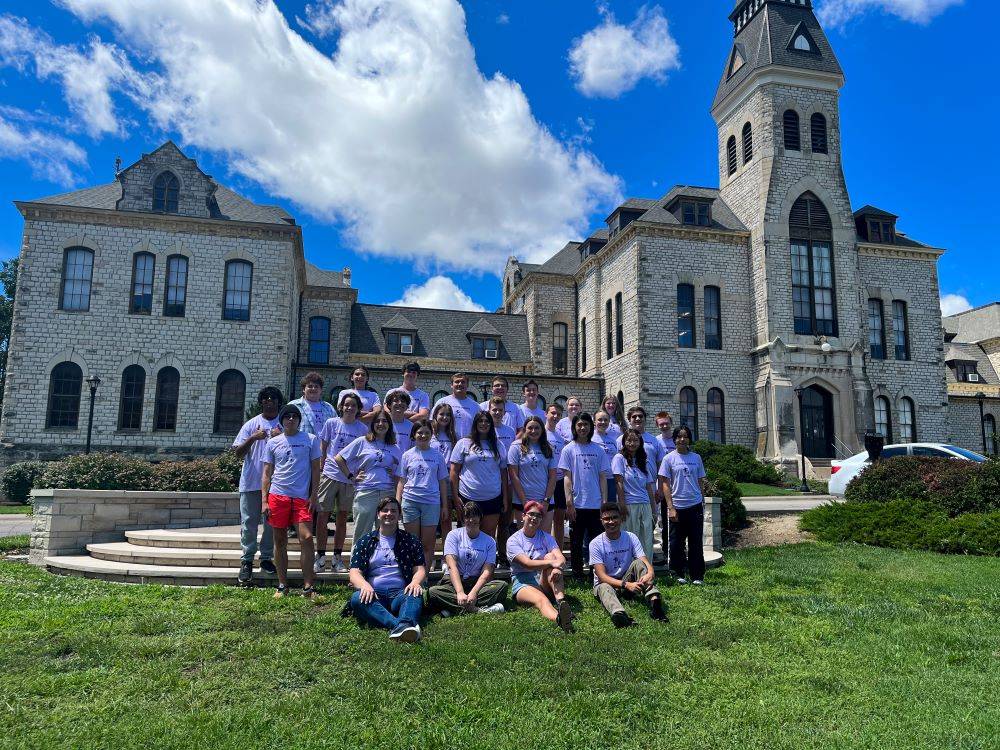 Parental Consent Form
You can download a copy of our parental consent form here.
All students must have a parental consent form to participate in any K-State Debate Camp or Clinic.
All participants at K-State Debate Camps and clinics are expected to follow campus guidelines, camp/clinic rules, and directives from camp/clinic staff. Our number one priority is creating a safe and undisruptive environment for students to learn debate. Participants may be asked to leave for disrupting the camp/clinic and/or violating camp/clinic policies or guidelines, no refund provided.
FAQ's
Who is this debate camp for?
This debate camp is for debate students of all experience levels interested in expanding their skills in policy debate and preparing for the upcoming season. This camp is designed to be useful for both students who compete in local high school circuits in places like Kansas, Missouri, Nebraska, and Oklahoma, as well as students with national circuit debate aspirations. This camp is built on a belief that training in core argumentation and debate fundamentals, skills such as flowing, refutation, warrant analysis, evidence comparison, impact calculus, and judge adaptation, are useful for students regardless of whether they will be debating in front of lay judges or in front of college debaters and national circuit coaches. This is a skills-intensive camp rather than a research-intensive camp. Students will receive a starter core of evidence. Students will spend time refining their cases, engaging in practice speeches and speaking drills, learning more from topic experts, and getting hands-on, one-on-one feedback from K-State College Professors and Debate Coaches.
What does the lab structure look like?
We will be following a basic structure of morning lectures and afternoon lab times. Both labs will attend the same lecture in the morning. In the afternoon, the camp will divide into lab groups for tailored instruction.
We reserve the right to make changes to fit the needs of the students we have enrolled.
Why should students chose the K-State Debate Camp?
Experienced Educators: The K-State Debate camp will focus on providing students with high quality debate instruction from experienced debate educators. Our entire staff is required to go through background checks and Minor Protection training through K-State University. Our lab leaders are not just debate coaches; they are trained classroom teachers with years of experience in the classroom setting. We will focus on bringing our unique pedagogical experience into the debate classroom. We will provide engaged, experiential learning environments where students learn by doing.
Tailored Instruction: Our instructors understand the unique situation that students face in local debate circuits in places like Kansas, Missouri, Nebraska, Oklahoma, and Texas. Our instructors began our careers as high school debaters in Kansas and Missouri, debating in front of lay judges, high school coaches, and college debaters. We understand both debaters' desires to learn about advanced debate techniques like line-by-line and Kritik debate, as well as debaters' need to adapt those skills to different audiences throughout the season. We understand the unique needs that Midwestern local debate students have, and are ready to provide them with a camp experience that matches those needs.
Affordability: Our cost of attendance makes this camp an accessible experience for debate students who may not otherwise be able to afford a multi-week debate camp experience. Additionally, this would be a great camp for students who are looking for a top-off experience after attending other camps.
Track Record of Success: In the past three years, the K-State Debate camp has more than doubled in size, bringing in debaters from Kansas, Missouri, Nebraska, Oklahoma, and Texas. Our camp students have gone on to be national qualifiers, state finalists, and state champions.
What technology do I need?
Students will need a laptop computer with Microsoft Word. More information about what to bring to camp will be provided as we get closer to the start date.
Happy Learning - KSU Olathe
We are once again partnering with Happy Learning to host a commuter debate camp on the K-State Olathe Campus. The Happy Learning Camp will happen July 22-July 26, 2024.
The Olathe Campus of KSU provides students with state of the art facilities to receive the best instruction, coaching, lectures, and learning opportunities for a range of academic courses. Every student will be guaranteed quality lectures, drills, and practice. You will also be provided some of the best instructors, including access to college faculty from Kansas State University.
This summer, we will offer our high school policy debate camp for students entering grades 9-12. Additionally, we will offer speech and debate classes for students entering grades 5-8.
Visit the Happy Learning Debate Camp website to learn more about this camp opportunity.
Olathe Campus of Kansas State University - 22201 W Innovation Dr, Olathe KS, 66061
Camp Staff
| | |
| --- | --- |
| | Dr. Alex McVey |
| | |
| --- | --- |
| | Wm. James Taylor |
| | Trevor Turner |
| | Kate Thomas |
Guest Lectures
The K-State Debate Camp offers students guest lectures from topic experts at K-State. We do our best to bring in leading experts, professors and practitioners from Kansas State to speak to students about the upcoming season's topic. Click here to find more information about the Guest Lectures for the 2022 K-State Debate Camp.