Kat Chats
Provided to the K-State Community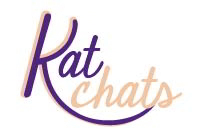 Counseling Services is committed to a campus environment that promotes and enhances human strength and positive mental health practices. In order to meet this commitment we provide presentations on timely topics. If you have questions please contact us (785)532-6927. View previously recorded presentations.
Spring 2017 Presentations
All presentations are held on Tuesdays from 4:00-4:45 pm in Leasure 13


January 24, 2017
Talking Your Friends Down From the Ledge
Ever had a friend who was struggling and wondered what you could do or say? We've often been in this situation and felt helpless. We want to help, but don't know what to say, and we definitely don't want to make things worse. Join us for a conversation about these situations to generate strategies and resources to help you be a supportive friend.
---
February 7, 2017
The Relationship of Self-Compassion, Level of Outness and Well-being among Transgender Individuals. Knowledge of Risk and Protective factors
If your compassion does not include yourself, it is incomplete.
~Jack Kornfield
Historically, the transgender community has endured discrimination, hatred, and negativity. They are often stigmatized, marginalized, and suffer from lack of community compassion. Social Support is a Protective Factor, and acceptance often takes place with familiarity. Creating a place where conversation and interaction can take place can facilitate growth and understanding. Join us for a conversation about how to manage risk and engage in protective factors.
---
February 14, 2017
Healthy Relationships
Come join us for an informative (and timely) presentation on healthy relationships. This presentation will help you manage conflict, communicate, and identify love languages.
---
February 21, 2017
Stress + Emotions = Feeling out of control?
Stressful situations can evoke feelings of anger or fear and at times both. Sometimes the hardest part is allowing ourselves to experience those emotions in order to appropriately express and manage them. In this Kat Chat, we'll look at ways to recognize stress emotions, manage them and not be controlled by them, understand their relationship to depression and anxiety, and outline coping strategies for stress.
---
March 7, 2017
Tackling Tricky Tasks
Panicking about projects, presentations, and other large assignments looming ahead in the semester? Do you find yourself procrastinating because you just don't know how to start? Learn about strategies for tackling large projects and managing your time well so you can avoid those all-nighters and last minute rush to the finish line before a deadline.
---
March 14, 2017
Staying Safe Over Spring Break:Alcohol 101
Learn about making safe and responsible decisions regarding alcohol use. With St. Patrick's Day and Spring Break in the weeks ahead, topics include how alcohol affects an individual's health, performance, and decision-making abilities. Abstaining and drinking in moderation, personal safety, and utilizing designated drivers will also be addressed. Resources will be provided in the forms of community and counseling services resources for problem drinking, an information sheet about alcohols effects on the body, and a tally card that allows students to keep track of the number of drinks consumed when socializing.
---
March 28, 2017
Words Have Power: No more sticks and stones
You've heard the saying "Sticks and stones may break my bones, but words will never hurt me," but you've also probably been hurt by someone else's words. This presentation/discussion is intended to introduce the concept of ableist language, to increase our awareness of disability metaphors, to facilitate our thinking about how this language can be harmful, and to help us identify alternative words we can use to speak more clearly and intentionally.
---
April 4, 2017
Let's Talk About Privilege
A discussion about privilege, intersectionality, and the ways in which it shapes our lives and how we relate with others. Exploring how our awareness of privilege can help create positive change and unity in the communities we live in.
---
April 18, 2017
Alcohol and Student Life
Come join us for an informative presentation and dialogue on the role of alcohol in the lives of K-State Students. This presentation will help you understand some basic information regarding alcohol measurement, effects of alcohol, harm reduction strategies, and will include an informal dialogue section where students can ask questions in a non-judgmental space.
Can't make it in person? Join us via Zoom!
Join from PC, Mac, Linux, iOS or Android: https://ksu.zoom.us/j/928502842
or iPhone one-tap (US Toll): +14086380968,928502842# or +16465588656,928502842#
Or Telephone:
Dial: +1 408 638 0968 (US Toll) or +1 646 558 8656 (US Toll)
Meeting ID: 928 502 842
International numbers available: https://ksu.zoom.us/zoomconference?m=vazk1RFXvU0oM2ydN3c5wWf3EkBnmwWe
Or an H.323/SIP room system:
H.323: 162.255.37.11 (US West) or 162.255.36.11 (US East)
Meeting ID:928 502 842
---
April 25, 2017
Surviving Finals
It's almost finals week. Are you finding it difficult to control your stress, manage your time, and fight procrastination? If you answered yes to any of these, this presentation is for you! We'll discuss ways to better understand your emotional needs and what's causing your stress. We'll explore ways to effectively manage your time so you don't have to become a hermit. We'll also discuss ways to fight against procrastination, even if it's productive procrastination; for example, you may not have written your 10-page paper, but your bathroom has never been cleaner! We can help with that.
Can't make it in person? Join us via Zoom!
Join from PC, Mac, Linux, iOS or Android: https://ksu.zoom.us/j/749314921
Or iPhone one-tap (US Toll): +16465588656,749314921# or +14086380968,749314921#
Or Telephone:
Dial: +1 646 558 8656 (US Toll) or +1 408 638 0968 (US Toll)
Meeting ID: 749 314 921
International numbers available: https://ksu.zoom.us/zoomconference?m=JVsAoZSzAvq2pAIFP5Eve5hGPxDFBn_u
Or an H.323/SIP room system:
H.323: 162.255.37.11 (US West) or 162.255.36.11 (US East)
Meeting ID:
749 314 921