Kat Chats
Provided to the K-State Community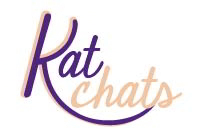 Counseling Services is committed to a campus environment that promotes and enhances human strength and positive mental health practices. In order to meet this commitment we provide presentations on timely topics. If you have questions please contact us (785)532-6927. View previously recorded presentations.
Fall 2017 Presentations
All presentations are held on Tuesdays from 4:00-4:45 pm in Leasure 13


August 29, 2017
Adjusting to College Life
Dr. Cliff Rone
Adjusting to College can be challenging!
This 45-minute KatChat session will help you
Learn you are not alone
Identify common stressors
Learn quick skills to help you cope
Use your values to inform your decisions, and
Identify additional supports !
September 19, 2017
Academic Anxiety
(a joint presentation with The Academic Achievement Center)
Feeling anxious about exams, papers, or other assignments? Come learn how to manage and cope with stress or anxiety related to academic assignments and performance. The presentation will highlight both short-term and long-term tips to help you improve productivity and perform your best.
October 3, 2017
Stress Management
Dr. Kodee Walls and Paige Humphrey (P.A.W.S. Certified Peer Educator)
Poorly managed stress can have a significant impact on our bodies, mental health, and relationships. If you are interested in learning more about ways to cope with stress effectively, join us! Please be patient with the technological difficulties experienced during the taping of this Kat Chat!
October 10, 2017
MYTHBUSTERS: Breaking the Stigma of Psychological Disorders
Dr. Missy King
Fact or fiction: People with psychological disorders are violent? Come to this interactive discussion to learn about psychological disorders in the US and around the world. We'll talk about the stigma associated with psychological disorders, seeking help, and set the record straight. You'll walk away with some strategies for addressing stigma and some resources that could help you or your friends if struggles arise.
October 17, 2017
But I Love You! Keeping Your Relationship Healthy and Happy
(a joint presentation with C.A.R.E.)
This workshop will present facts, statistics, and myths and misconceptions about intimate partner, dating and domestic violence. Participants will learn how to define boundaries within a relationship as well as learn tips on how to communicate effectively with a partner, and how to be aware of red flags of relationship violence. This interactive session will promote an honest discussion about what a healthy relationship might look like through a variety of activities.
October 24, 2017
Block Out the Noise: Career Decisions for YOU!
(a joint presentation with the Career Center)
Have you ever felt frustrated about making a career decision? Felt like you were being pulled in many different directions? The Career Center is teaming up with Counseling Services to have a conversation about the many voices we hear from our family, friends, and mentors regarding our future plans. Join us to learn strategies for navigating these crucial conversations.

November 7, 2017


Living in the Present Moment: An Introduction to Mindfulness
Dr. Jay Middleton
Learning how to be aware of what is happening in the present on a moment-by-moment basis.
November 14, 2017
Connecting the Dots: Recognizing Depression
Paige Humphrey (P.A.W.S. Certified Peer Educator) and Dr. Wendy Barnes (P.A.W.S. Professor)
Depression is a prevalent yet commonly misunderstood mental illness. Through interactive discussion and activities, we will address community attitudes about depressive disorders, help you identify signs of depression, and learn how to help someone who may be depressed.
Due to technical issues with sound this Kat Chat is unavailable. It will be presented again on February 6, 2018.
November 28, 2017
Surviving Finals
It's almost finals week. Are you finding it difficult to control your stress, manage your time, and fight procrastination? If you answered yes to any of these, this presentation is for you! We'll discuss ways to better understand your emotional needs and what's causing your stress. We'll explore ways to effectively manage your time so you don't have to become a hermit. We'll also discuss ways to fight against procrastination, even if it's productive procrastination; for example, you may not have written your 10-page paper, but your bathroom has never been cleaner! We can help with that.
Click
here
to see previous versions of this Kat Chat!