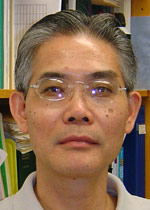 Duy H. Hua
University Distinguished Professor
Department of Chemistry
CB301
Kansas State University
Manhattan, KS 66506
(785) 532-6699 or 6664
(785) 532-6666 (fax)
duy@ksu.edu
http://www.k-state.edu/chem/people/faculty/hua.html
Research Interests:
Design, synthesis and evaluation of bioactive natural products and small molecules; design, synthesis and application of beltenes and nanotubes; Lipid derived biopolymers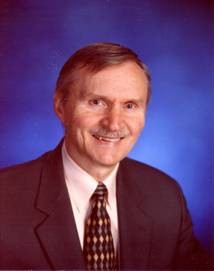 Kenneth J. Klabunde
University Distinguished Professor
Chem-Biochem 323
Department of Chemistry
Kansas State University
Manhattan, KS 66506
(785) 532-6849
(785) 532-6666 (fax)
kenjk@ksu.edu
http://www.k-state.edu/chem/people/faculty/klabunde.html

Research Interests:
The chemical properties of very small particles (nanocrystals), as well as reactive atoms and small molecules, are under investigation. Thus, Dr. Klabunde's research deals mainly with the synthesis of nanometer-sized particles of metals, metal oxides, metal sulfides, and the investigation of their surface chemical properties in sorption, catalysis, and their effect on polymers, especially biobased polymers. The use of these new materials for air and water purification, detoxification of chemicals and bacteria, and as strong, new plastics that are environmentally safe and renewable are of particular interest.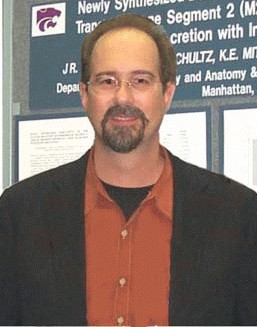 John M. Tomich
206 Burt Hall
Professor
Kansas State University
Manhattan, KS 66506
(785) 532-5956
(785) 532-6297 (fax)
jtomich@ksu.edu
http://www.k-state.edu/bchem/fac/jt/main2.html

Research Interests:
1) Design, synthesis and testing of anion selective channel forming peptides to determine the mechanism by which channels can show ion selective and still have extremely high transport rates. 2) Characterization of a peptide that causes a transient yet repeatable disruption of tight junctions in barrier membranes. 3) Design and synthesis of peptides with unusually high adhesive strength.