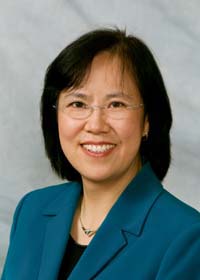 Xiuzhi Susan Sun
Director, Center for Biobased Polymer By Design
Professor
Biobased Materials and Technology Lab
101B BIVAP Bldg., 1980 Kimball Ave.
Department of Grain Science and Industry
Kansas State University
Manhattan, KS 66506
(785)532-4077
(785)532-7193 (fax)
xss@ksu.edu
View My Webpage

Research Interests:
Plant proteins extraction and modification,
polypeptides and protein structures and adhesion, protein latex adhesives, poly(lactic acids) and sugar based thermoplastics compounding and synthesis, bionanocomposites, thermodynamics and rheological properties of biobased polymers.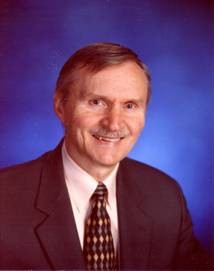 Kenneth J. Klabunde
Associate Director, Center for Bioased Polymer By Design
University Distinguished Professor
Chem-Biochem 323
Department of Chemistry
Kansas State University
Manhattan, KS 66506
(785) 532-6849
(785) 532-6666 (fax)
kenjk@ksu.edu
http://www.k-state.edu/chem/people/faculty/klabunde.html
Research Interests:
The chemical properties of very small particles (nanocrystals), as well as reactive atoms and small molecules, are under investigation. Thus, Dr. Klabunde's research deals mainly with the synthesis of nanometer-sized particles of metals, metal oxides, metal sulfides, and the investigation of their surface chemical properties in sorption, catalysis, and their effect on polymers, especially biobased polymers. The use of these new materials for air and water purification, detoxification of chemicals and bacteria, and as strong, new plastics that are environmentally safe and renewable are of particular interest.