2017-2018 Blue Key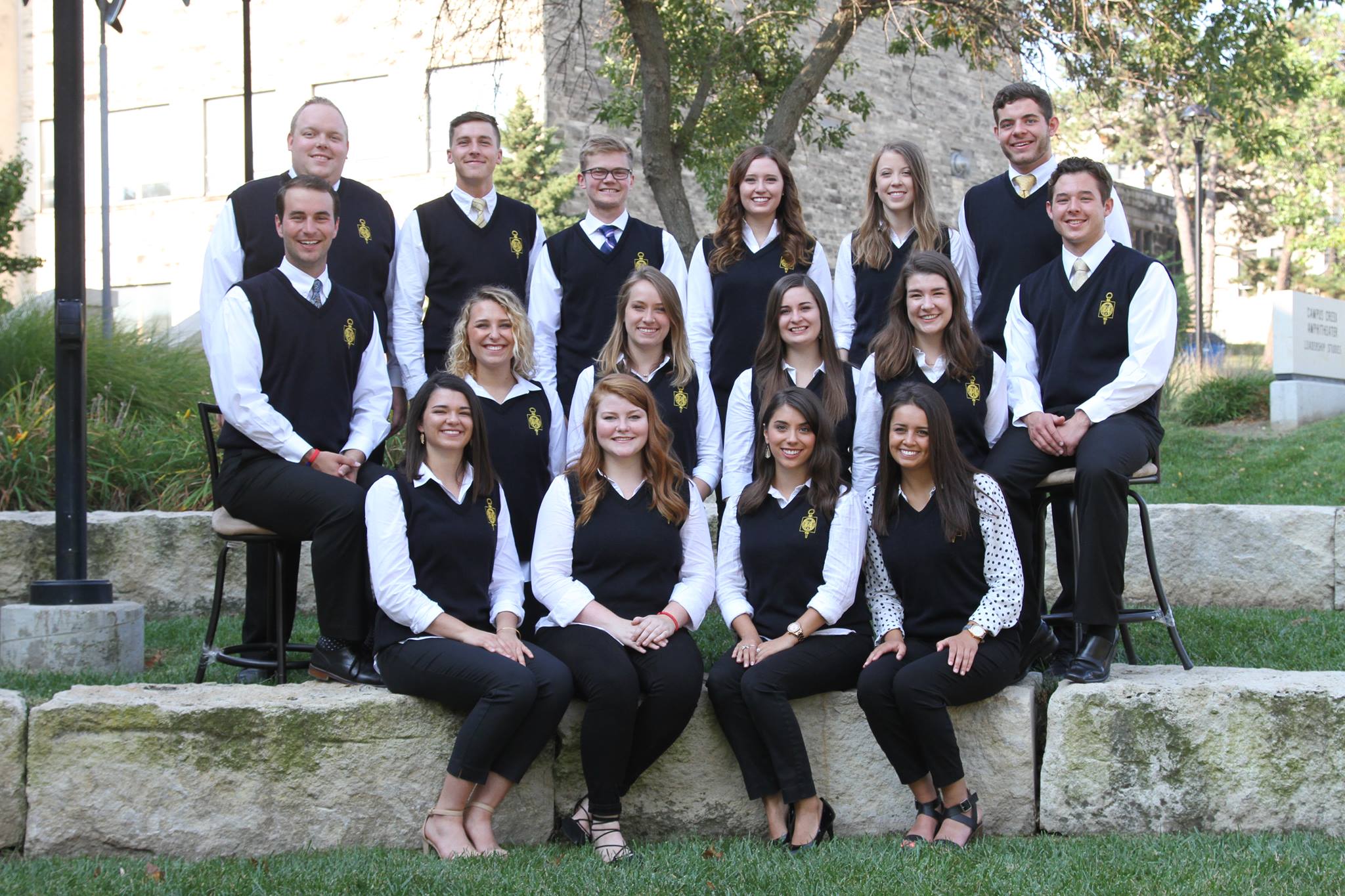 The following Kansas State University students have been selected as members of Blue Key Senior Honor Society for the 2017-2018 school year; included are majors and hometowns:

Molly Bassette, biochemistry and biology, Atchison; Trenton Kennedy, entrepreneurship, Frankfort; Bethany Schifferdecker, political science, Girard.

From Greater Kansas City: Matthew Grosdidier, mechanical engineering, and Gabrielle Riggs, marketing, both from Lenexa; Thomas Anjard, industrial and manufacturing systems engineering, Jack Ayres, chemical engineering and pre-medicine, and Nathaniel "Nate" Fleming, mechanical engineering, all from Overland Park; Laura "Ellie" Herter, secondary education-English and speech and theatre, and William Orth, accounting, both from Prairie Village; and Lindsay May, biology, Shawnee.

Anna Meissbach, history and French, Lawrence; Jackie Newland, agricultural communications and global food systems leadership, Neodesha; Madison McClellan, apparel marketing and finance, Palco; Ashley Ebeck, finance and accounting, Wellsville; and Olivia Baalman, computer science, Wichita.