Pam Warren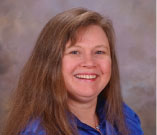 Office: Central Business Office
Address: 109 Calvin
Phone: 785-532-6184
E-Mail: pkwarren@ksu.edu
Senate Position: Senator
Short Biography:
I grew up here in Kansas, and graduated from Manhattan High School. At the age of 19, I moved away to New England and returned 28 years later (keeping a promise I made to my Mom).
Brief Work History:
I worked in a lumberyard for 2.5 years, a construction office for 13 years, retail for 14 years, and happily here at KSU - CBA - Accounting Department since November 2007.
Personal Interests:
I am an avid golfer, cook, seamstress (curtains primarily), gardener, movie buff, and at present redecorating a home, new to us.