Stat Club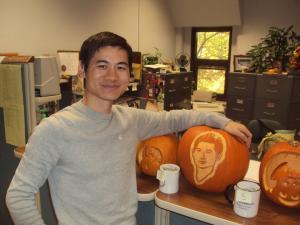 Pumpkin Carving Contest
In Fall 2011, we had a pumpkin carving contest to raise money for the club. The carved pumpkins were on display in the main office, and students, faculty and staff voted for their favorite with a cash donation. Shown is Dr. Yao, with the winning pumpkin carved in his likeness.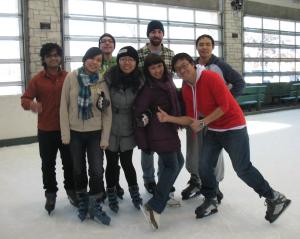 Ice Skating Party
To combat the unusually warm winter, a few brave souls ventured out to the local ice skating rink.
Stat Club currently does not have a president.