Welcome to the Chapman Center homepage!
Students of our undergraduate digital humanities research lab gain professional experience as they research, write, and publish Kansas history (check out the video). Visit our digital archive of small town research papers here. Launch your research by visiting our resource page or arrange a visit to our Center at Kansas State University.
News & Events
Passion for History Evident in Student's Small Pox Research
By Emmalee Laidacker, Chapman Center for Rural Studies Intern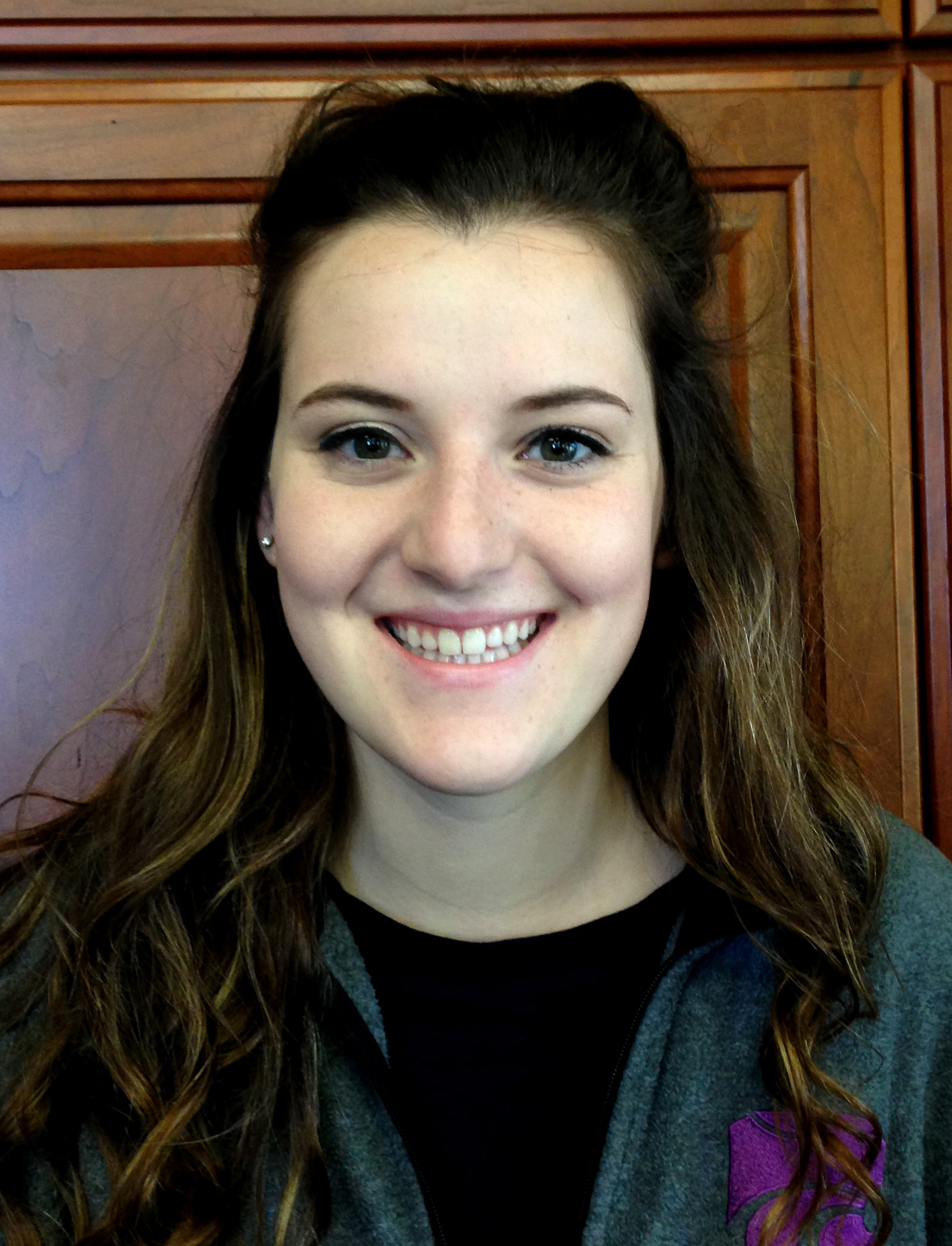 Every semester, students in Dr. Morgan's Lost Kansas Communities class research a local history topic that interests him or her. Students then write an in-depth essay detailing the results of their semester-long research. For her project, "The End of an Old Enemy: Smallpox in Clay County from 1900-1925," Shannon Nolan discusses the devastating effect the epidemic had on the small communities in Clay County.
Small towns were especially vulnerable to the spread of disease due to many hospitals and doctors often being poorly-equipped to treat contagious disease. Railroads had the catastrophic ability to transport disease from town to town with ease. Shannon also mentions specific cases of infection among unlucky residents in Clay County. Only two out of three people infected with smallpox survived, but the disease has since been eradicated with the last known case occurring in 1977.
Shannon is a sophomore majoring in secondary education with a focus in social studies. She chose to take the class due to her strong interest in history.
"The syllabus said we got to write our own paper and I thought that was really interesting to be able to do our own research in a field that I'm interested in. I just really like history so I thought it would be a good fit."
Like all students, Shannon faced a number of challenges during the research process.
"I'm not from Kansas, so I didn't have any connections to any town or area in Kansas, and so I decided, instead of focusing on a lost community, I wanted to focus on a broader topic that would make more sense to me…"
After doing some research, Shannon discovered that there were a high number of smallpox cases in Clay County and decided it was the topic for her. Other obstacles Shannon ran into simply included a lack of information. "There were a few years that I couldn't find any research from so that was pretty difficult… Also, pinpointing the exact reasons why this disease was stopping." She visited Clay County museums in order to fill in the gaps in her smallpox story.
Despite this Shannon enjoyed many parts of the research process, including sifting through original documents. "I liked looking through all the old books that we have here at the Chapman Center and seeing the doctor's notes first-hand; I thought that was really cool."
Shannon has always had a passion for history which is the reason she decided to incorporate her passion into teaching; it is the best of both worlds. "You get to teach but you get to teach what you love." she said.
With her degree, Shannon plans on teaching American history abroad and then later in her career, plans on working for a non-profit organization by teaching women's rights in developing countries.
---
Have you visited our blog,"The Rural Telegraph," featuring original student research or swung by the Chapman Center for Rural Studies on Facebook and Twitter? #MakeHistory and come on by.
---
Spring Break in Western Kansas with New Friends
While K-State students searched for their Spring Break refreshment, the Chapman Center's Executive Director headed west to forge new connections on behalf of Chapman Center for Rural Studies' research. What did she find?

Student's Determination Opens Doors in Research
During the lengthy and complicated research process, all students are faced with obstacles of some form, but the roadblock Rachel surmounted was quite significant. She visited the Pearl three times... Read more

Oronoque: Out of the Ashes
"What comes to mind when you think of northwestern Kansas? Is it the rolling hills, prairie grass, fields of wheat and corn, or flowing streams? This paints a scene of Oronoque, Kansas. Discover more

History in Action: Students help restore Maple City School House
Students in Dr. Bonnie-Lynn Sherow's History of American Agriculture and Food class recently traveled to Maple City, Cowley County, Kansas, to help restore the town site's school house. Learn more here

Explorations in Public History
Spring 2015
Dr. Lynn-Sherow led her Public History class through several collaborative projects exploring Lost Kansas Communities, historic preservation, digital humanities, museum curation, and even Wikipedia. Discover more

Summer 2015 Busy with Research, Digitization, and Exhibit Development
Meet the Chapman Center Summer 2015 Research Team and learn about their projects here.

Field Research and the Chapman Center for Rural Studies
Learn how History comes to life and students explore Kansas history. Read more
A Rediscovered Legacy
Thanks to diligent research by Chapman Center Intern, Michael Spachek, the once forgotten history of a substantial group of Wabaunsee County black farm families has been brought to life. Read more

Adams' Collection Research Honors Family
Jessica Hermesch worked with a donated collection of military records to build a service narrative of George Adams, Sr., World War I soldier. Read more

Chapman Center Presents Alan Winkler with Bruntzel Award
The Chapman Center for Rural Studies is pleased to announce Alan Winkler, retired Wabaunsee County Historical Museum Curator, as the recipient of the 2015 Bruntzel Award. Read more
In Loving Memory of Mark A. Chapman (1943-2014)
We lost a very close member of the K-State family early April 18, 2014. Mark A. Chapman passed away at 71. Read more
---
The Chapman Center for Rural Studies is an undergraduate research-based center that provides hands-on experience in doing the real work of historians. We are located in 111 Leasure Hall in the heart of the Kansas State University campus in Manhattan, Kansas.
Office hours: Monday - Friday, 8:00 a.m. - 5:00 p.m.
Call us at 785-532-0380.
Search through the Chapman Center's on-going project, the Lost Town Digital Archive: Lost Kansas Communities.
---
For more information, email us or email the Executive Director, Professor Bonnie Lynn-Sherow.