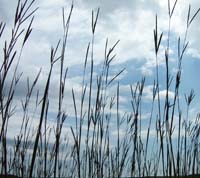 Konza Prairie
Various photos from our sensor network project on the Konza Prairie. Photos span 2007- present. Most of the photos come from annually-burned watershed 1D, and infrequently-burned watershed 4B which has dogwood encroachment.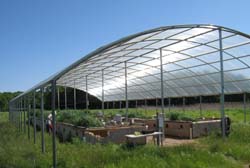 Switchgrass ecotypes project
With Clint Springer at St. Joe's, we examined ecotypic responses of switchgrass to altered resource availability in a mesocosm experiment (2008-2011). This work was conducted by several Master's students: Hartman - KSU and Orozco, O'Keefe, Tomeo - SJU. The mesocosm facility was located near the headquarters of Konza Prairie Biological Station.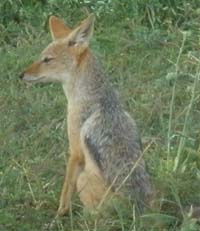 South Africa (2011)
In Jan. 2011, Zak, Troy, Jeff, and Jesse went to Kruger National Park to collect data for our Mopane physiology project. Most of our time in the park was spent in the central section, based out of Phalaborwa Gate (working with Tony Swemmer). We also visited Cape Town and spent some time in the fynbos.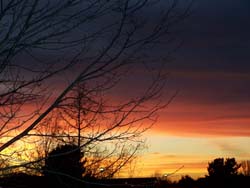 Kansas Weather
Kansas has some of the best weather imaginable. Hotter than the sun in the summer, colder than the moon in winter. Droughts, flash floods, and wind at 60mph. We have it all, and you are always aware of weather patterns. Oh, and we also get ice storms, tornados and nasty hail. Our building at K-State (Bushnell Hall) got nailed in 2008. Don't worry, no one was hurt.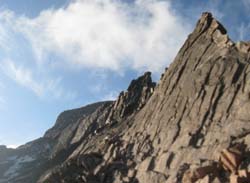 Hiking Long's Peak
We may be flatlanders, but we can move it. In 2009, Keith Gido, Troy, and Jesse hiked Long's Peak - 14,259 ft (near Estes Park, CO). Up and back from 4am - noon in jeans and sneakers with nothing but water and a few power bars. And yes, we beat all the snobby, REI-loving geared-out Coloradoans that day.