February 03, 2014
We welcome Kuo Hao (Bruce) Lee and Zhiguang Jia to the lab! Dr. Lee is from Taiwan and earned his PhD in Physics from University of Idaho (with F. Marty Ytreberg) in 2012. Dr. Jia is from Beijing and earned his PhD in Biochemistry from University of Queensland (with Alan Mark) in 2013.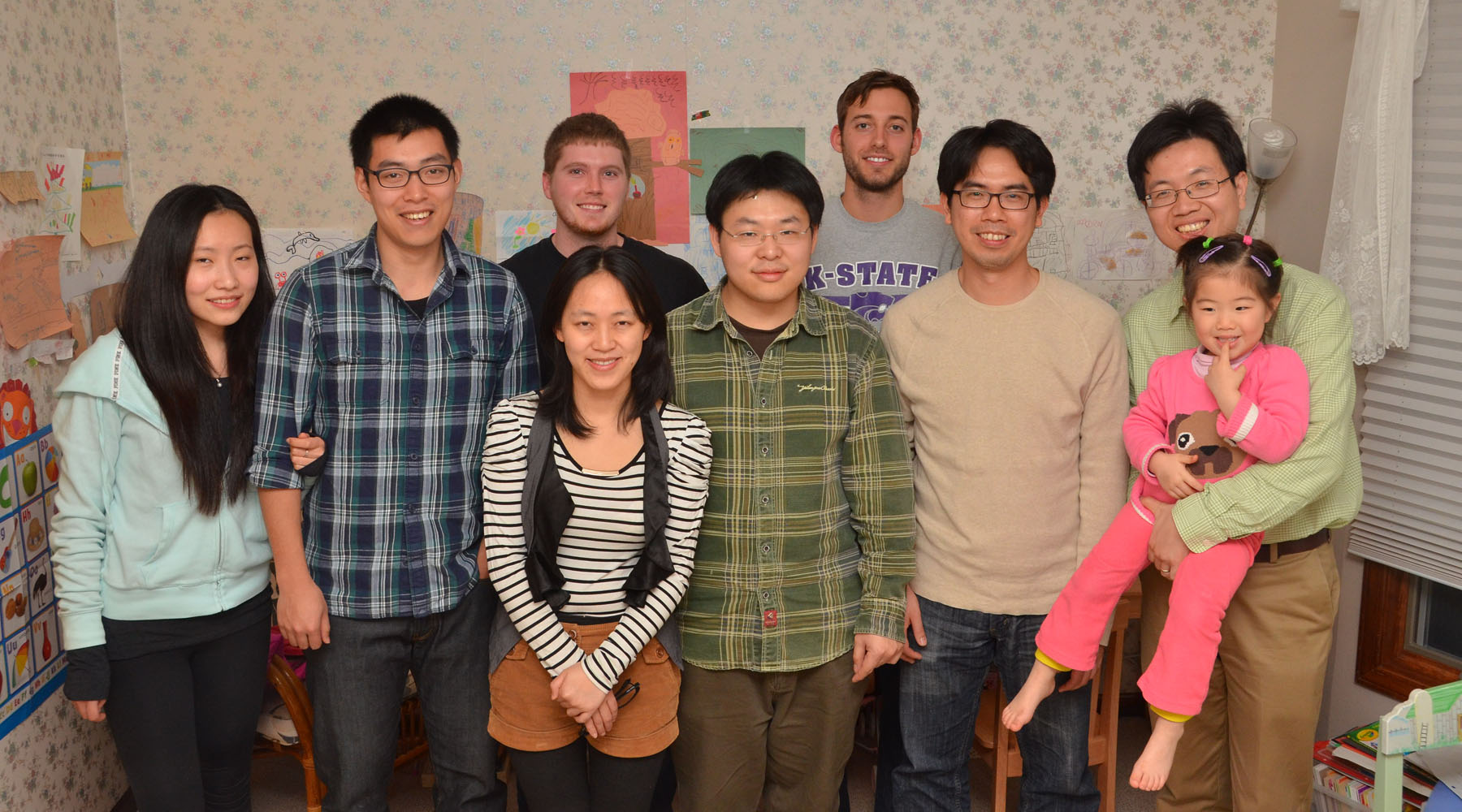 (Welcoming party/Chinese New Year Celebration at Jianhan's house)
January 28, 2014
Warm congratulations to Weihong for getting his paper on a very nice multi-scale enhanced sampling (MSES) method accepted by JCTC as a Letter. The method addresses one of the key limitations in the popular temperature replica exchange (T-RE) sampling technique for simulating large-scale conformational transitions such as protein folding. The basic idea is to couple efficient topology-based coarse-grained models with all-atom ones to enhance the sampling of atomistic protein energy landscape. The bias from the coupling is removed by Hamiltonian replica exchange, thus allowing one to benefit simultaneously from faster transitions of coarse-grained modeling and accuracy of atomistic force fields.
| | |
| --- | --- |
| | (all replicas in MSES sample similar and complete conformational space, while replicas in traditional T-RE are trapped in various major states) |