We have discontinued the TechBytes program. A big thanks for all who presented and attended our programs.
The program reached it goal of educating the campus community about existing information technology tools & services. All programs were recorded! We encourage you to view the videos from our archives.
One new series is called Comm Tips offered by the Department of Communications. This 30-minute online program offers new technology and communications information. You are welcome to join us on Wednesday at 9am!
Comm Tips Fall 2011 Schedule:
Sept. 7: Perfecting Your Elevator Pitch
Sept. 14: Communicate your Public Value
Sept. 21: KSRE Wordmark Templates
Sept. 28: KSRE Image Library
Oct. 5: Mobile Device Round-up
Oct. 12: PowerPoint Tips
Oct. 19: None (KSRE Annual Conference)
Oct. 26: Snappy Titles and Headlines
Nov. 2: eXtension - what it can do for you
Nov. 9: Helpful Zimbra Tips
Nov. 16: Travel Computer Security Tips

Mobile Devices
October 21 | Video
Presented by Thomas Kuhn
The best features of these mobile warriors; Blackberry, Droid, iPhone.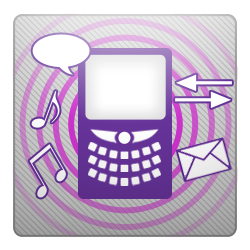 ---
Collaborating with K-State Zimbra
September 30 | Video
Presented by Fred Darkow, Eric Dover, Deb Eakes, Renee Gates, Barb Kravitz
Tips and advice on using collaboration tools in the Zimbra suite.