Dole Hall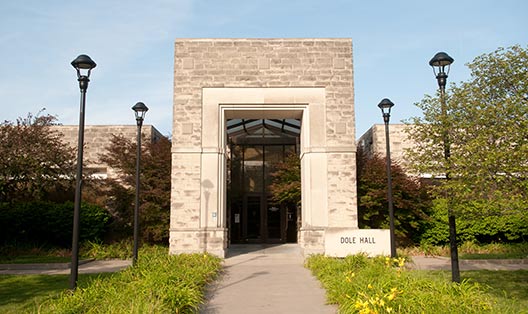 Show Dole Hall on campus map
Interactive campus map
Dole Hall houses video production opportunities within the School of Journalism and Mass Communications, including the student-run Channel 8 News.
It is also home to the K-State Division of Communications and Marketing and the Kansas Regents Network/Telenet 2.
Building offices
History
Dole Hall is a 32,000-square-foot facility. Built in 1991, it was named in honor of Bob Dole, former U.S. senator from Kansas.