Manhattan Ultimate Summer League
Manhattan, Kansas
MUSL 2013
Congratulations to MI-Flicks! Danny & company won 15-14 in an exciting final. This year's theme for teams and t-shirt designs was James Bond! (see the shirt design) and a disc (see the disc design).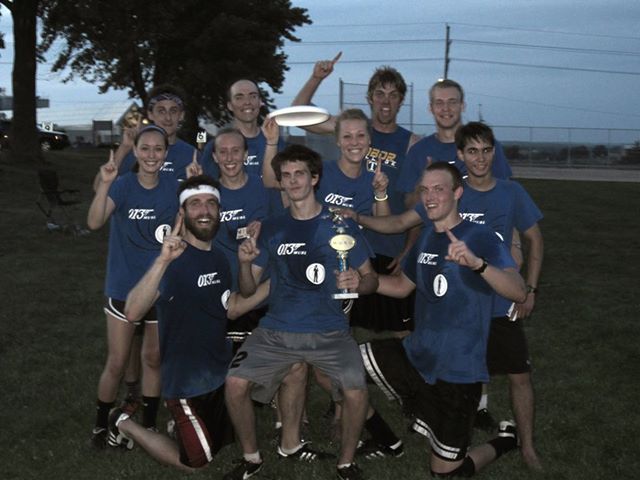 ---
Pick-up will run through Aug 22th & will then transition over to K-State club practice.
pick-up games each Tuesday and Sunday at 6:00-8:00pm. The location is the K-State Rec Center's fields. (If Rec fields are closed, back-up fields for pick-up is President's field)
---
Shawn Kokenge
shawnkokenge@yahoo.com

---
Sponsors


Our sponsors keep MUSL affordable. Suport us by supporting them. Rock-A-Belly Deli and Bluestem Bistro will be handing out coupons at the games randomly throughout the season.

ROCK-A-BELLY DELI-- sandwiches and brews, Aggieville 539-8033

BLUESTEM BISTRO-- cafe and bakery, Aggieville 587-8888

WALSON INK--

screen printing

, 539-1820
VARSITY DONUTS -- fun treats for the dedicated athlete, 539-7654