Coles Hall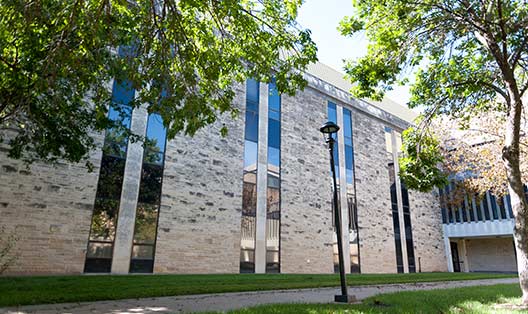 Show Coles Hall on campus map
Interactive campus map
Together with Mosier and Trotter halls, Coles is part of the 254,702-square-foot veterinary medicine complex situated on 80 acres at the north end of campus.
Building offices
Anatomy and Physiology, Dept. of,

room 228

,

532-5666

,

fax 532-4557

Center of Biomedical Research Excellence (COBRE), Epithelial Function in Health and Disease,

room 124

, cobre@vet.k-state.edu,

532-4864

Frontier: Historical Study of Food Safety/Border Security & Trade Policy,

room 310

,

532-4820

,

fax 532-4039
History
Built in 1972, Coles Hall houses the Department of Anatomy and Physiology. Along with Mosier and Trotter Halls, it is part of the veterinary medicine complex, which contains the Departments of Clinical Sciences and Diagnostic Medicine/Pathobiology and the dean's office for the College of Veterinary Medicine. The complex also contains modern surgical, clinical, pathology and diagnostic facilities, a veterinary medicine teaching hospital and the veterinary medicine library.