Mosier Hall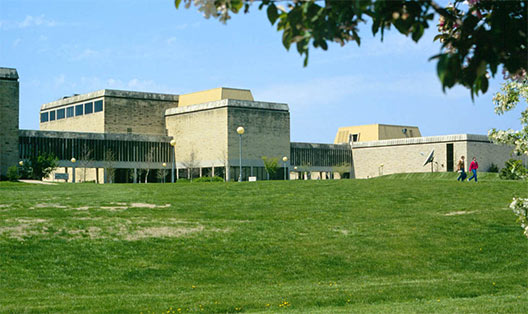 Show Mosier Hall on campus map
Interactive campus map
Mosier Hall is home to the Veterinary Medicine Teaching Hospital and the Department of Veterinary Clinical Sciences. Together with Trotter and Coles Halls, Mosier forms the veterinary medicine complex. This 254,702-square-foot complex contains the Departments of Anatomy and Physiology and Diagnostic Medicine/Pathobiology and the dean's office for the College of Veterinary Medicine. The complex also contains modern surgical, clinical, pathology and diagnostic facilities, a veterinary medicine teaching hospital and the veterinary medicine library.
Building offices
Clinical Sciences, Dept. of,

room A-111

,

532-4890

,

fax 532-2252

Diagnostic Medicine/Pathobiology, Dept. of,

room K-221

,

532-4401

,

fax 532-4039

Food Animal Health and Management Center,

room J-106

,

532-4258

,

fax 532-4288

Nanotechnology Innovation Center (NICKS),

532-4003

,

fax 532-4557

Rabies Laboratory, KSU,

room L-231

,

532-4483

,

fax 532-4298

Veterinary Health Center,

room 106A

,

532-5708

,

fax 532-4309
History
Mosier Hall was renamed in 1999 to honor Jacob E. Mosier, former hospital director and head of surgery and medicine.