Assessing the Impact of Maneuver Training
on NPS Pollution and Water Quality
Project Number: CP:1339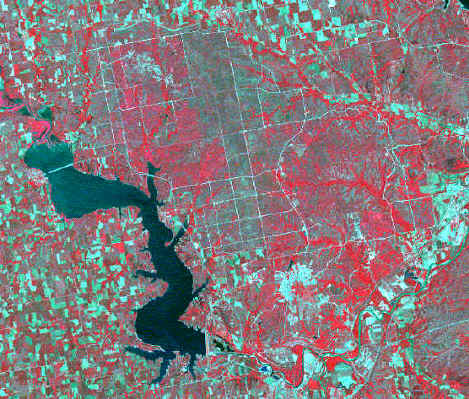 Project Goals:
To identify sources of NPS pollution resulting from military activities and assess the impact of this pollution on surface water quality
Technical Objectives:
Identify military activities at Fort Riley that may contribute to NPS pollution.

Collect training records and input into GIS database.
Develop remote sensing metric to assess the impact of training on vegetation.

Evaluate the effectiveness of riparian buffers.

Conduct field riparian buffer study.

Assess the effectiveness of low water stream crossings (LWSC).

Determine contribution of in-channel erosion from hardened stream crossings.

Evaluate and modify a comprehensive riparian ecosystem model (REMM).

Develop, calibrate, and validate REMM in Flint Hills ecoregion.

Evaluate the most effective means of crossing streams during maneuvers.

Recommend continued use of LWSC or implementation of alternative strategies balancing military need and environmental impact.

Model the contribution of NPS pollution on a representative watershed.

Parameterize and run watershed water quality model based on remote sensing metric and incorporate riparian buffer mitigation of sediment transport.

Develop improved field-portable sediment characterization sensor.

Design real-time stream sediment sensor to collect data for assessing LWSC.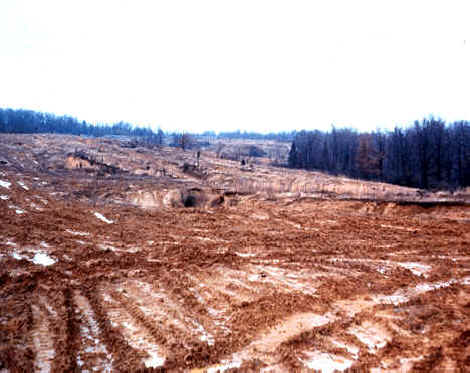 Project Organization:
Research activities are organized around three focus areas, each of which consist of data collection, modeling/design, and assessment activities that culminate in the development of a nonpoint source pollution decision support tool.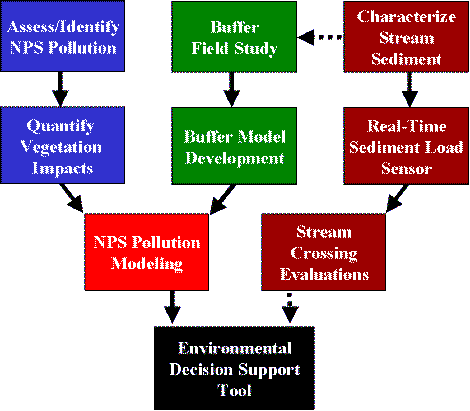 Principal Investigators:
For more information, contact:
Dr. James Steichen
National Institute for Land Management and Training
26 Seaton Hall
Kansas State University
Manhattan, KS 66506-3201
Voice: (785) 532-2101 | Email: steichn@ksu.edu