Seed Grant Graduate Scholar Features
K-State's Global Food Systems Initiative accelerates new research and learning opportunities for K-State faculty and students, creating connections among K-Staters and worldwide research collaborators. Our student scholar features showcase their involvement in the Global Food System initiative as they assist faculty members in interdisciplinary seed grant teams. GFS seed grant funding is intended to support innovative research in all aspects of global food systems, with particular interest in projects that are interdisciplinary; promote job creation and economic development in the state of Kansas; engage graduate and/or undergraduate students; and partner with industry, particularly those based in Kansas.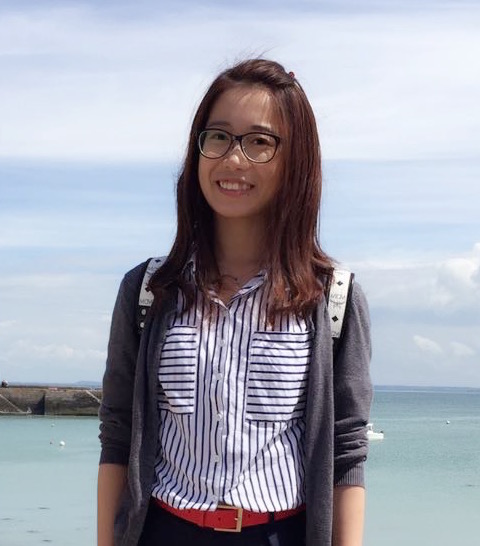 Yanting Tina Shen is a doctoral candidate in the Department of Grain Science and Industry. Her research is focused on functional improvement of plant proteins for food uses, as well as bakery chemistry. She currently works in the Cereal Chemistry Lab under supervision of Dr. Yonghui Li. Listen to her story on the Something to Chew On podcast.
Eda Ceren Kaya comes to us from Ankara, Turkey. During her lifetime, Eda has lived in 20 different cities in Turkey and has traveled and held internships in many regions in Europe.
She obtained her bachelor's degree from the Department of Food Engineering at Middle East Technical University, Ankara, Turkey in July 2017. Immediately after graduation, Kaya started work on her master's degree in the same program.
During that time, Eda was given the opportunity to work in one of the most important global companies, Unilever Turkey. She began her work in Unilever in November 2017. However, Eda realized that the position would require her to move away from being a researcher in food science — which she loved. Eda worked as a demand planning specialist in the personal care category of the supply chain department for seven months. This position entailed working as an industrial engineer and strategic planning for distribution.
Eda decided to turn back to her profession by finishing her master's degree in September 2019 and is currently pursuing a doctoral degree in food science and industry in the College of Agriculture at Kansas State University. Learn more about Eda and her experiences at K-State.