Recycling Center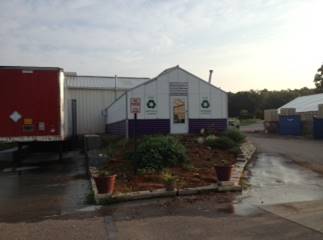 After a tornado hit the Wind Erosion Research building in 2008, USDA eventually vacated the entire building and in February 2012, it became the Recycling Center. The Recycling Center is located straight north of Moore Hall to the northeast of Weber Hall (location of Recycling Center on campus - you need to click "Recycling Center" on the right-hand column of the map to see the location). All collected recyclables are brought here for further processing, including sorting, baling and transportation to Howie's. The Recycling Center is operated by the Division of Facilities.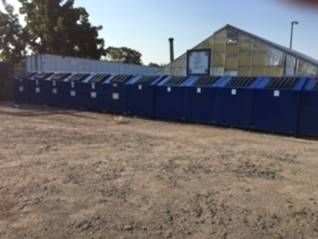 The K-State Recycling Center is open to persons affiliated with K-State for recycling drop-offs weekdays from 5:00 am Monday until 1:30 pm Friday.
The Recycling Center is closed on the weekend.

If dropping off departmental electronics requiring a
DA110 Disposition of Property form
, you will need to come by between 5:30am and 1:30pm, Monday - Friday.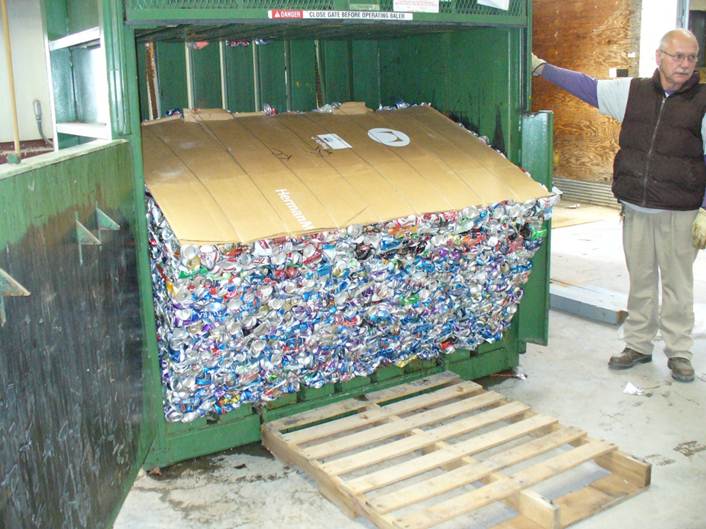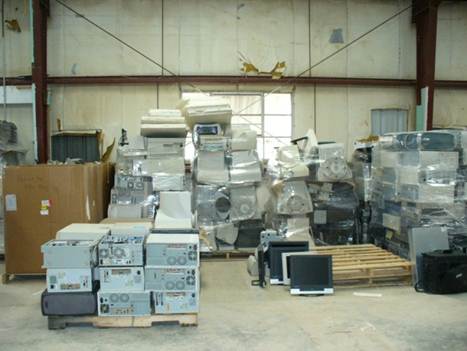 Compacted, baled aluminum cans. E-Waste
Diversion Rate
Recycling Rate
| | | | | |
| --- | --- | --- | --- | --- |
| Items | 2013 | 2014 | 2015 | 2016 |
| Diversion Rate | 24.5% | 29.7% | 32.3 | 30.94% |
| OCC | 361,868 | 440,126 | 446,780 | 421,975 |
| SS Items | 688,763 | 843,875 | 939,322 | 826,875 |
| E-Waste | 114,457 | 106,635 | 90,060 | 74,535 |
| Pallets | 94,684 | 95,580 | 118,686 | 47,070 |
| Glass | 52,520 | 98,480 | 163,021 | 120,570 |
| Compost | 133,153 | 186,793 | 133,035 | 99,643 |
| Soil | 141,795 | 257,995 | 157,490 | 169,110 |
| Scrap Metal | 42,809 | 93,112 | 95,028 | 227,339 |
| TOTALS | 1,925,039 | 2,122,596 | 2,143,422 | 1,987,117 |