Kevin L. Kenney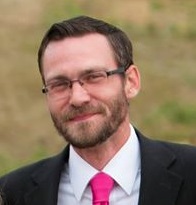 Advisor: Dr. Gary Brase
Contact Information
Office: BH 5108
E-mail: kkenney@ksu.edu
Description of Research
My research interests lie primarily at the intersection of judgment and decision making and evolutionary psychology. I am interested in decision theories with strong ties to the theory of evolution by natural selection, including foraging theory and tri- reference point theory. Currently, I am investigating the effects that reference points have on the amount of risk that people are willing to take when making a decision. In terms of foraging theory, when would someone "forage" in an area where they receive a small reward with certainty versus an area where they have a smaller chance to receive a large reward? I am interested in how these choices change when minimum requirement, current "wealth", and goal to reach are manipulated.
Publications
Kenney, K. L., & Hill, W. T. (in press). Uncertainty and heuristics. In E. Stocks (Ed.), Gale Researcher. Independence, KY: Cengage Learning.
Kenney, K. L. (2016). Risky choice decisions from a tri-reference point perspective. ALJ in Student Research, 4.
Conference Presentations
Kenney, K. L. (2016). Effects of product color on purchase likelihoods. Presented at Great Plains Students' Psychology Convention, Kearney, NE.