Contact us
If you are a current enrolled student, you can now schedule your free appointment via Navigate. All counseling appointments must be made and/or cancelled 24 hours in advance for scheduling purposes. You may request an appointment in-person at one of our convenient locations shown on the map below or online via Zoom. Your Navigate appointment will give you instructions on how to find the location you select.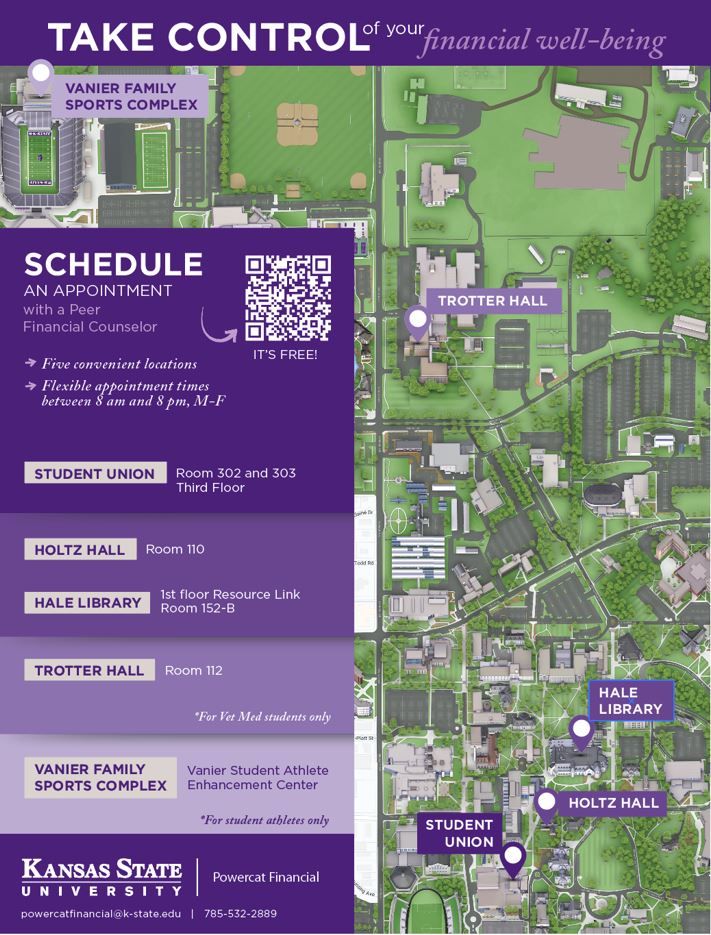 Email us: PowercatFinancial@k-state.edu
Call us: 785-532-2889
Mailing address:
Powercat Financial
Kansas State University
302 K-State Student Union - Third Floor
918 N. Martin Luther King Jr. Drive
Manhattan, KS 66506-2800
Our headquarters is located in the K-State Student Union on the third floor. Take the northeast stairs or elevator which is behind the information desk and across from the Union Wildcat Chamber up to the third floor then go left and we are on the left side. Parking may be available for pay or with appropriate permit in the parking garage south of the K-State Student Union.