Office of International Programs News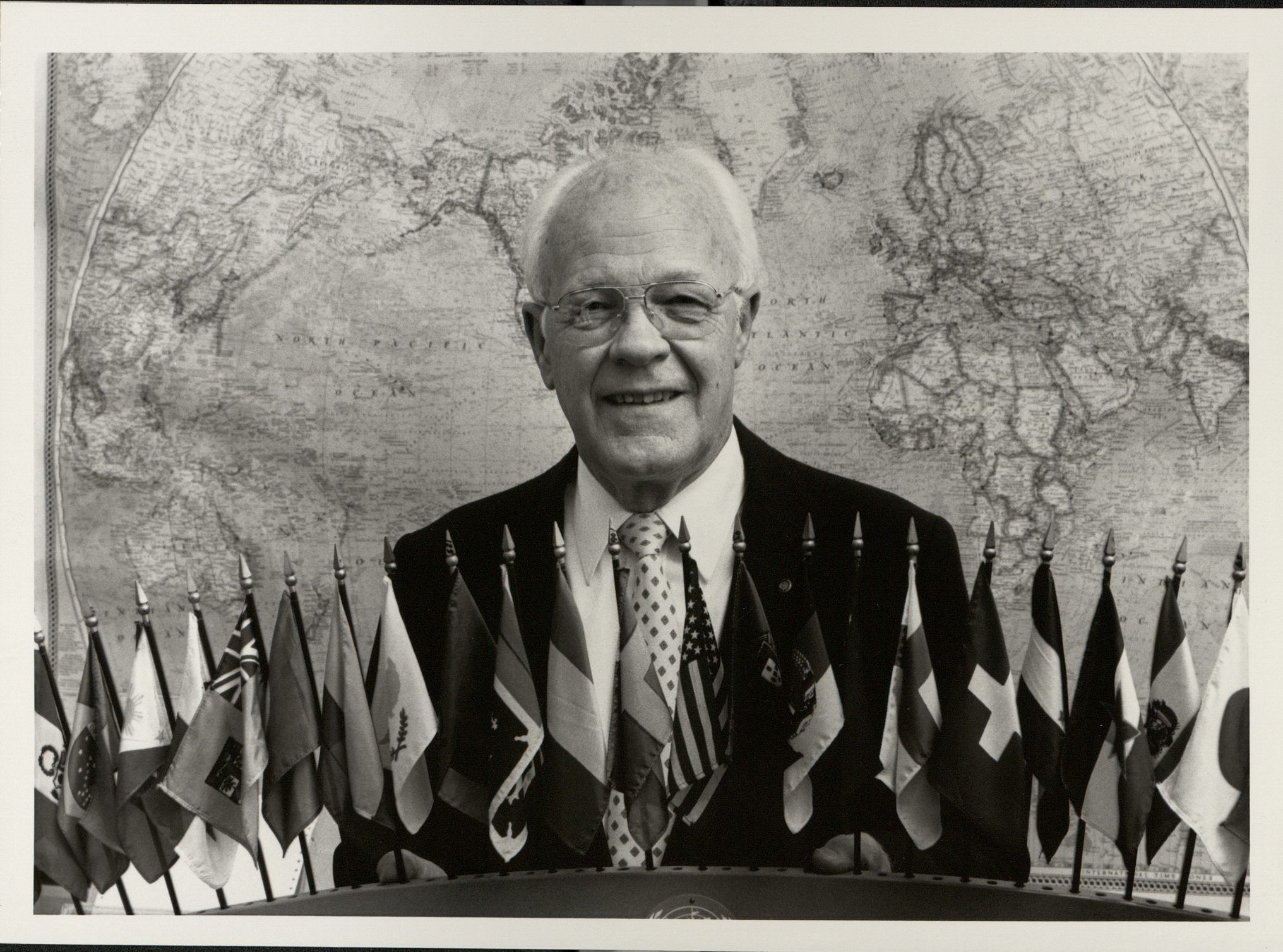 The Kansas State community mourns the recent passing of Vernon C. Larson.
Said Provost April Mason, "Vernon Larson was an international visionary. He built K-State's International Agriculture Programs and established K-State's Office of International Programs.
Dr. Larson was a great asset to the university and the Vernon Larson Lecture Series is the longest running lecture series at the university.
For Vernon Larson's complete obituary and information:
http://www.ymlfuneralhome.com/obituary/5640
Memorial contributions may be made to the Kansas State University Foundation for the Vernon Larson International Luncheon Series.