Vernon Larson Lecture Series
Join us for our next Vernon Larson Lecture!
Quality Standards for Internationalization: Internationalization in Ecuadorian Universities (IEW2021) (KStateIEW)
Tuesday, November 16, 2021, 2:30 pm-4:00 pm, Bluemont Hall 21
Quality Standards of Internationalization: Internationalization in Ecuadorian Universities - special guest expert faculty panelists from Universidad Laica Eloy Alfaro de Manabi (ULEAM) Ecuador, Moderated by Associate Provost for International Programs Grant Chapman - link to virtual live broadcast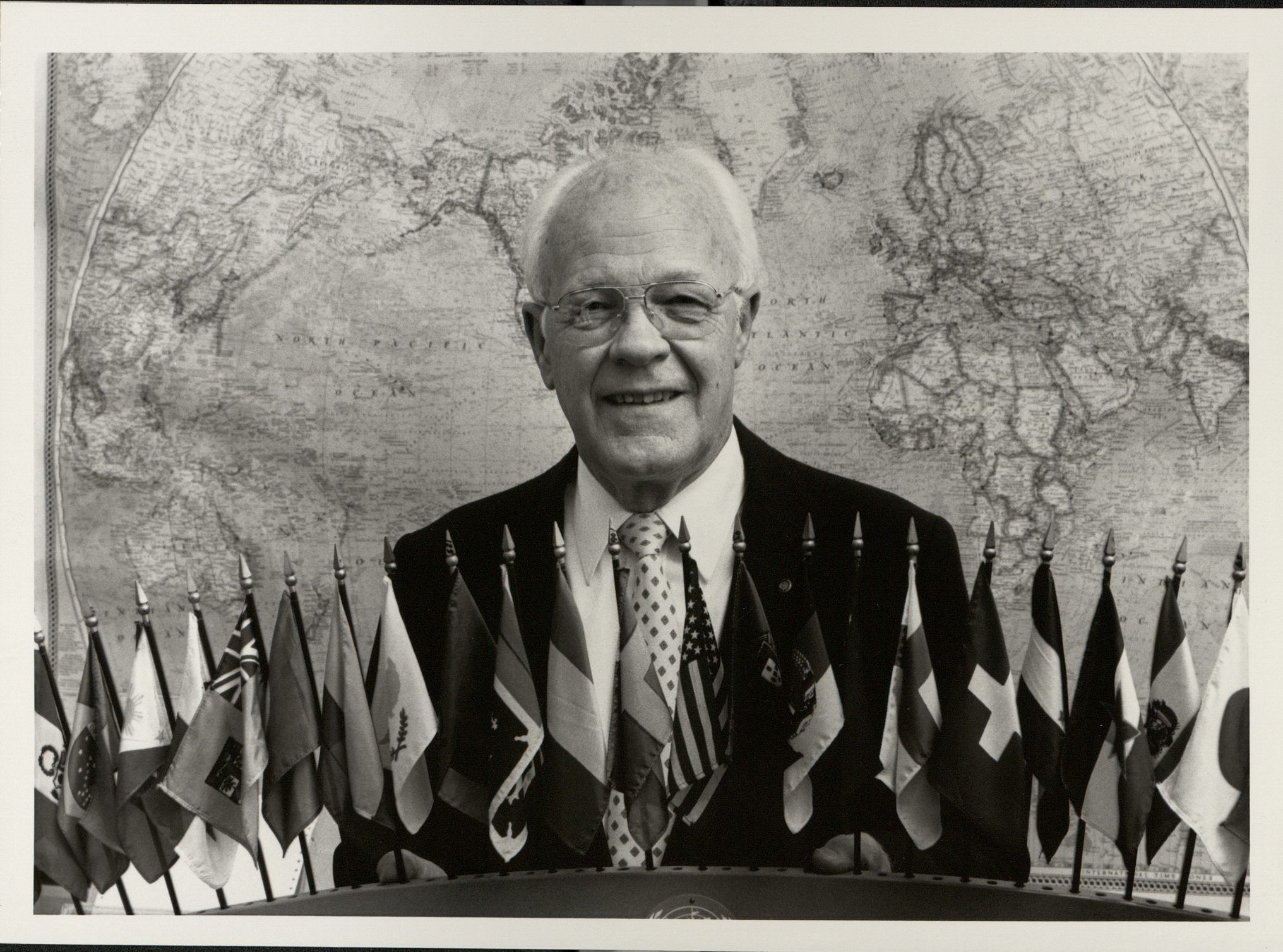 Vernon Carl Larson was an international visionary who built K-State's International Agriculture Programs through projects in Nigeria, India, the Philippines and elsewhere throughout the world. Once K-State's Office of International Programs, OIP, was created, he led it through many years of successful growth and expansion.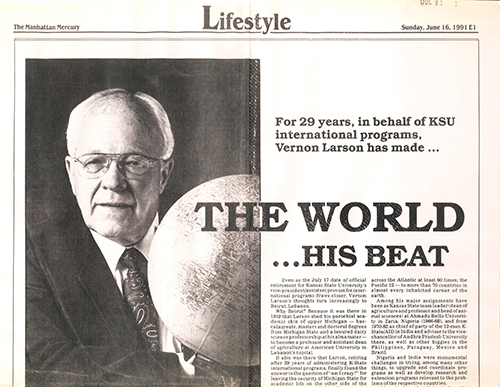 "The Larson Lecture Series is the longest continuous running lecture series at Kansas State" said Grant Chapman, associate provost for international programs. Furthermore, "Vernon Larson built the international agricultural programs and founded the general international programs advancing internationalization at Kansas State. Vernon Larson was community and civic minded sharing the world with Manhattan, Kansas and K-State and Manhattan with the world," said Chapman.
Becoming the first in a long line of family scholars, Vernon began his college education at Michigan State University.
World War II temporarily interrupted his education. As an officer in the Army Air Force and navigator for his B-17 bomber, Vernon navigated 29 missions out of Bedford, England over Germany.
After the war, Vernon returned home to Marion Pieschke whom he had met through Intervarsity Christian Fellowship at MSU. They were married August 31, 1946, in Detroit, Michigan. Vernon resumed his education, completing a masters and doctoral degree.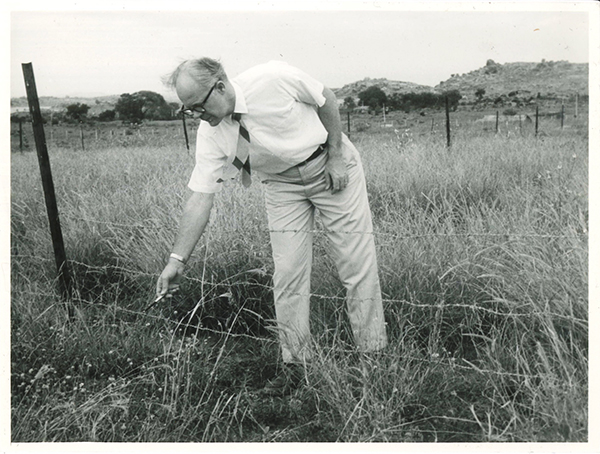 After serving as Professor of Dairy and Assistant Dean of Agriculture for twelve years at MSU, together with Marion and their three children, Vernon took an extended assignment at the American University of Beirut in Lebanon as Assistant Dean of Agriculture in 1959. Following this position, Vernon expanded the international program at the College of Agriculture at Kansas State University (KSU) in Manhattan, Kansas. He later administered the program from Ahmadu Bello University in Zaria, Nigeria, at the onset of the Biafran Civil War, and later in 1970 from The University of Hyderabad in Andhra Pradesh, India. Vernon established formal relationships between KSU and universities and institutes in Paraguay, Costa Rica, Honduras, Mexico, France, and China. Under his direction, KSU also managed a major agriculture development project in Botswana.
In 1964 Vernon joined with other directors to form the Association of U.S. University Directors of International Agriculture Programs, and served as the Association's president from 1981-1982. In 1977 Vernon and his colleagues formed the Mid-America International Agriculture Consortium (MIAC), now a major agricultural development consortia. A KSU scholarship for study abroad is established in Vernon's honor, and also the KSU Vernon Larson International Luncheon Series.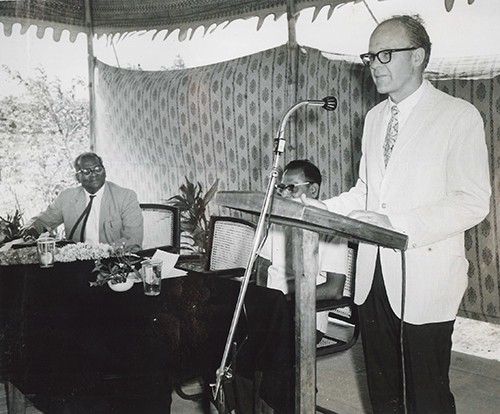 During his twenty-five years as Director of International Programs and Assistant Provost, Vernon continued to make short trips overseas, encouraging student and professor exchanges, and targeting university expansion.
As Vernon and Marion lived abroad, their home, their hospitality and graciousness served as a reception for foreign dignitaries, United States diplomats, international students, and missionaries. Their kindness extended to the families of their help staff, and in Lebanon to friendship and support of an orphanage. Following Vernon's retirement, he and Marion spent more time at their cottage of sixty years at Interlochen, Michigan, a beautiful meeting place for extended family.


Vernon Carl Larson died on April 23, 2016.