---
Welcome to the SPO page. We are here for our student parents here at Kansas State University.
UPCOMING: We are currently gearing up for Fall 2016. There will be events for the whole family. We also have a lot of children's toys, baby strollers, etc. If you are in need of some assistance, please contact us.

Please see our Orgsync Pages: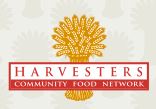 ---
IDEAS AND DISCUSSION POINTS
-Peer Childcare
-Exchange (baby items)
-Possible bowling event (free food, free bowling)
-Building ties with churches
-Get academic advisors to help promote the group
---
CHAIR MEMBERS
PRESIDENT: Jordan Rinner (jrinner@ksu.edu)
VICE PRESIDENT: Natasha Hall (natashamay89@ksu.edu)
TREASURER: Felix Jimenez (fj0033@ksu.edu)

FACULTY/ADVISOR:Joshua Reed- Director NTVSS (jreed2@ksu.edu)
---
KSU CHILDCARE APPLICATIONS & INFORMATION

---
UPDATES:
Please Note: The Early Childhood Lab at The Stone House Early Childhood Education Center on campus has a few remaining spaces available for children aged 3-5 years. There are morning 8:30-11:30 and afternoon 12:30-3:30 spaces Monday thru Thursday at a price of $52 per week. I thought perhaps you could share this info with adult student parents you serve as childcare is so difficult to find in our community.
*Please call or e-mail Sallie Meyer (Program Director): 785-532-3533 or skmeyer@humec.k-state.edu.
---